The Best Skincare Routine For Sensitive Skin Types
Sensitive skin can make you feel like you are fighting an uphill battle with the proper skincare routine and products that won't be the case anymore.
A good quality probiotic moisturizer will help strengthen your skin, keep your skin moisturized, reduce the effects of external environmental factors on your skin and visually improve the dryness you might experience.
Skincare routines are very similar across the board; the products you might use will differ depending on your skin type. For sensitive skin types, it is recommended to use hypoallergenic products.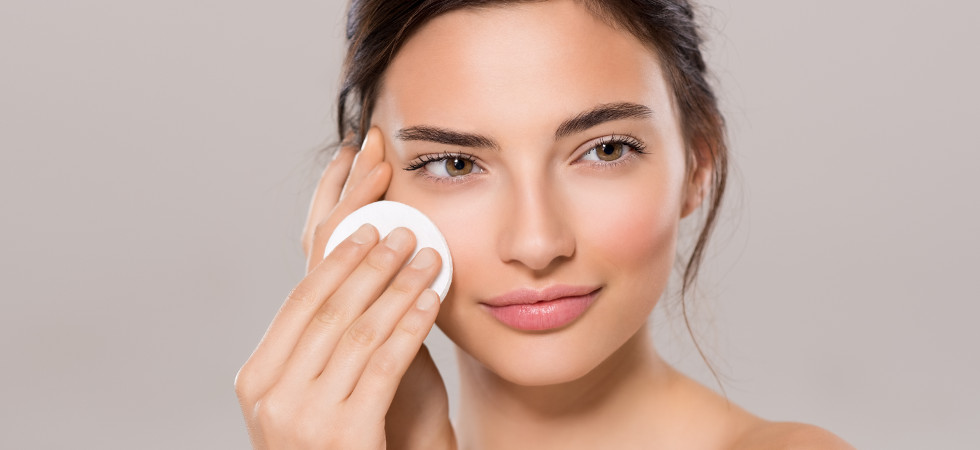 Remember to choose products that work the best with your skin. Every woman will swear by her essential skincare products.
We have created an easy-to-follow skincare routine that is specially designed for people with sensitive skin.
Remove Your Makeup
You have been out all day with a face full of makeup. Now it is time to remove it; this is best done without friction.
The best combination for sensitive skin is three parts Jojoba oil to 1 part water. Soak a cotton pad in the mixture (or your favorite makeup remover) and hold it gently over your eyes. Keep the remover in place for a few minutes for the best results.
The oil will break down the products and reduce the amount of friction you will need to remove the makeup from your skin. Jojoba oil is not always readily available, and coconut oil or baby oil are great substitutes.
Cleanser
Skipping a step is always a temptation, but this is a crucial step that cannot be missed. If you miss this step, dead skin cells and dirt will stay on your skin and be trapped in your pores.
This can cause irritations and acne. If you find that products are too harsh on your face, try going the natural route. However, lemon should not be substituted for traditional products because it can irritate the skin.
Colloidal oatmeal is gentle on your skin and can help prevent wrinkles. Some people swear by using blended cucumber and curd for their sensitive skin.
If you are fresh out of those options, you can try using milk. It makes your skin soft while improving the skin barrier function.
Toner
Toners are great for balancing the skin's PH levels. It will soothe the skin while removing any dirt that you might have missed with the cleanser.
Those with sensitive skin should, however, steer clear of toners with an alcohol base. The alcohol can dry out your skin and cause irritation.
Witch hazel is an excellent natural substitute for toners, made from the bark and leaves of the shrub plant Hamamelis virginiana. It is essential to use witch hazel that is not distilled using alcohol.
The benefits of witch hazel include removing any excess traces of grime and makeup. This natural product can also reduce inflammation and tighten pores. Witch hazel is a great way to keep your skin healthy because it is also an antioxidant.
Serum
Serums are made from tiny particles and lack filler ingredients that may cause irritation, making them perfect for sensitive skin. However, not all serums are created equal.
It is crucial to ensure that the ingredients in the serum are gentle and will not irritate your derma. Retinol serum is excellent for your complexion and absorbs into the surface of your face relatively fast.
Among all the benefits of good serums, face serum helps your skin retain firmness and plump out lines and wrinkles by boosting the collagen in it. The best thing is that these products are safe to use daily in your skincare routine.
Moisturizer
Moisturizers help to protect the skin barrier from irritation. In addition to this, they will also prevent dryness from developing. Many moisturizers are available to help soothe the skin.
Without using a daily moisturizer, you can speed up the skin's aging process. A low level of inflammation occurs when dryness develops, which can break down the collagen in your skin.
Avocado oil is an excellent natural substitute for creams. This oil can reduce itching, replenish dry skin, protect your skin against damage and heal chapped skin.
Among its other benefits, grapeseed oil is well known for its ability to moisturize dull and dehydrated skin, even out skin tone, and reduce fine lines and wrinkles.
A good skincare routine will not only keep your epidermis feeling healthy but can also slow down your skin's aging process. Don't forget the sunblock to reduce the effects of harmful UV rays.