How to Get Rid of Painful Cracked Lips by Home Remedies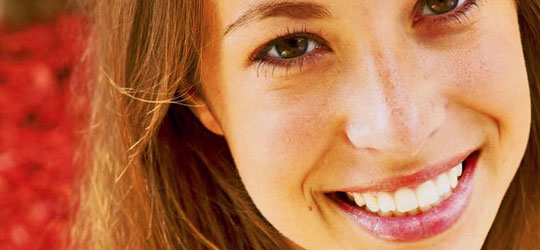 Cracked, Chapped and Dry Lips
Like the skin on the other body parts lips do not produce natural oils to protect them against low humidity and cold winds. As the weather or the environment changes, lips could be affected. They can chap, dry or crack.
Cracked, Chapped and Dry Lips Symptoms
Following are the symptoms of dried, chapped or cracked lips.
Loss of moisture from the lips
Bleeding, Slight pain, Frequent licking of lips
Lips looking dried, rough and red
Peeling of lips
Tenderness of lips
Sensitivity on lips
Cracked, Chapped and Dry Lips Causes
Following are the causes of chapped, cracked or dry lips.
Over exposure to the cold or windy conditions
Over exposure to the sun
Allergies to cosmetic products
Infections
Drugs
Dehydration
Kawasaki disease
Macrocytosis
Riboflavin deficiency
Sjogren's syndrome
Frequent use of soaps and other chemicals
Deficiency of vitamin A, B and C
Smoking
History of skin disorder
When the lips are chapped or dry do not attempt to lick them, this will make you feel better only for short time. Once the saliva evaporates the condition will worsen. Your lips could be in problem because of your ill-fitting dentures, in such case consult your dentist.
Cracked, Chapped and Dry Lips Remedies
Following are the remedies for dry, chapped or cracked lips
Apply glossy lipstick on you lips
Use unflavored lip balm on your lips
Avoid flavored tooth paste
Use a humidifier to humidify your lips
Increase intake of water and other non alcoholic liquids
Rub cucumber slice on your lips
Apply margosa leaf extract on your lips
Put some aloe vera gel on your lips
Take a saline bath.
Vitamin A rich diet
Vitamin A is very important for the growth and repair of the skin. See to it that your diet provides you with sufficient quantity of vitamin A. Carrots, tomatoes and green leafy vegetables are the good sources of vitamin A.
Other Diet
Make a vitamin rich juice by adding 1 tbsp. of water cress, carrot and spinach juice, 2 tbsp. wheat germ oil, one glass of tomato juice, and 1 tbsp. of nutritional yeast. Eat whole grains, legumes and nutritional yeast.
Visit Dermatologist
If home remedies do not work than it is advisable to see a dermatologist as soon as possible.