Sana Safinaz Lawn Collection 2010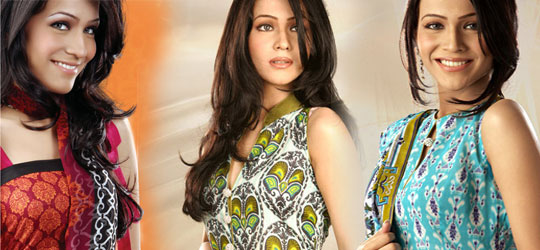 Sana Hashwani and Safinaz Munir
Sana Hashwani and Safinaz Munir started off at the time when fashion designing was still an unknown world. Coming a long way now, these chic designers have made their bridal wear a glory; their label oozing attitude and glamour and giving the women wear the look of success with style. Their collection is all about attitude! Their clothes lend an aura of sensuality to the wearer that exude her inner personality bringing out the best of her and making her express her individuality.
Spring/Summer Lawn Collection 2010 of Sana and Safinaz
The Spring/Summer  lawn collection of Sana and Safinaz got much attention because of its diversity not only in colors but in cuts and styles. Being not-so-typical, they used red and every shade of it for the first time in simple and heavy outfits making everyone fall in love with the color. The entire collection was "par excellence".
Sana Safinaz Lawn Prints 2010