The Must-have Brooches For Your Saree
If you are a sari lover, you should look for ways to adorn your outfit. Most people underestimate the power of brooches on sarees. These pieces can glorify your outfit and add a taste of elegance to make your saree look classy. Get a wedding saree from Stylecaret and choose the right brooch to bring out that extraordinary look.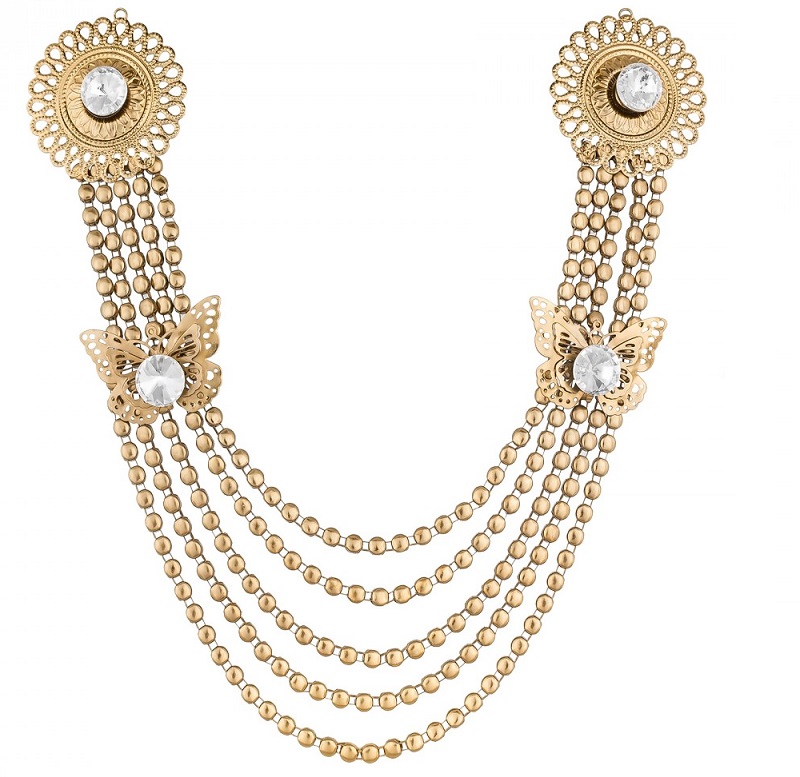 A brooch is an exquisite accessory that can make your saree look sophisticated. It shows your true sense of fashion and helps you express your personality to the audience. There are different ways in which you can wear a brooch on a saree. Before we give you some insights regarding that, let us explore some interesting brooches that go well with sarees.
Types of saree brooches
The delicate layer
Your wedding saree is not complete without the delicate layer. This saree brooch can transform a plain saree into a sophisticated one. It features multilayered silver chains that hang delicately from one side of the shoulders to the waistline.
It is a fascinating piece that easily grabs attention when attending a special occasion. You can wear the brooch on a beautiful silk saree that does not have embroidery. Since the piece is delicate, ensure that you buy an authentic brooch to make it last longer and prevent it from losing its shine.
Floral alloy brooch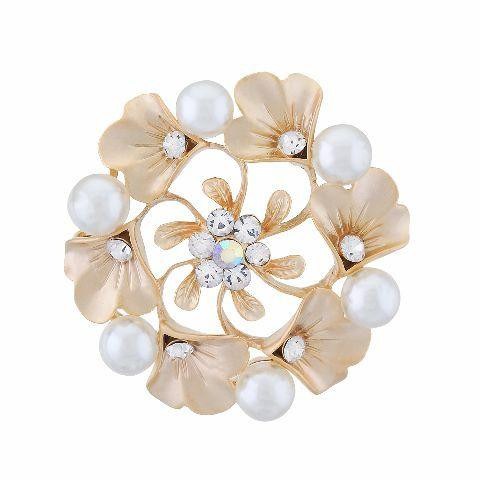 Attend a cocktail party in a saree adorned with the floral alloy brooch. The glorious piece defines elegance and class. It contains metal balls that are gold plated and pins to attach the edges on your waistline and shoulder.
It complements different sarees as long as your outfit does not have a lot of details. You can also achieve a traditional look adding this brooch to a traditional saree. To maintain it well, keep it away from water and perfume.
Double chain crown brooch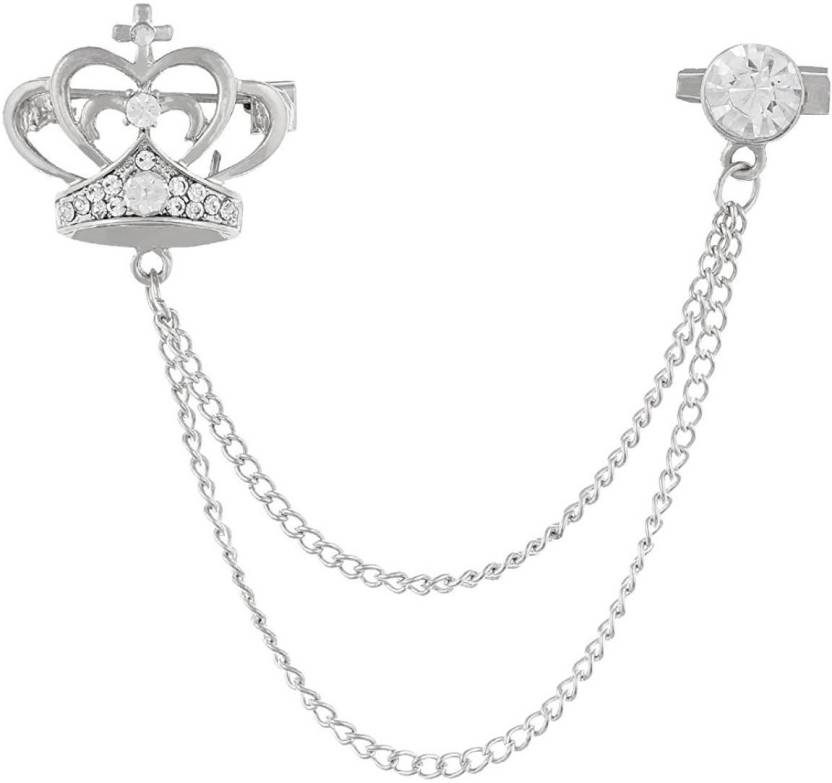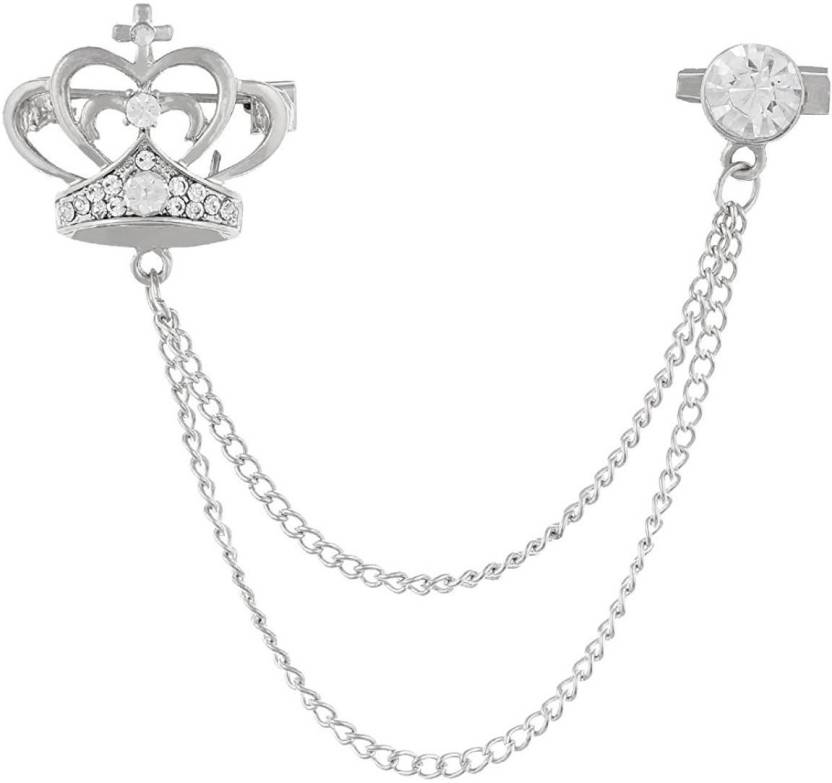 This contemporary accessory can help you make a fashion statement by wearing it with a saree. It features a double chain and crown designs at the edges. The brooch contains a golden finish which makes it look dashing. You can use the brooch pin to attach the sides of the saree brooch on your outfit.
Pearls and studs
If you are looking for a small brooch for your saree, you can choose this design. Feel free to pair your printed saree with the pearls and studs brooch design. If you have a silk saree, you can drape it in a beautiful style and complete the look with this brooch.
Wear it directly on a saree or on a jacket of your saree to leave a lasting impression. The brooch features silver studded stones. The material used to make the brooch is copper. Ensure that you keep it away from any moisture or water. Do not spray your saree on the region where you attach the brooch since it can make the colors fade.
The flower brooch
Your net saree deserves a piece of jewelry that brings out a charming appeal. A flower brooch is for the lady who loves simple jewels and does not want to draw a lot of attention to herself. The flower brooch is also gold plated, and it contains studded stones that make it shine from a distance.
Match this brooch with a wedding saree, or a traditional kurta. Ensure that you store it in an airtight pouch away from water. You should also clean the surface of the brooch before storing it.
Alluring Aqua
Achieve your fashion goals by pairing your saree with the alluring aqua brooch. It is a gorgeous accessory that contains an engraved mirror and blue rhinestones. You can place it on top of a semi-formal blouse and a saree to attend an official event like a conference. It is a handcrafted gem that contains fantastic shades and colors to put you in the spotlight.
The dancing doll saree brooch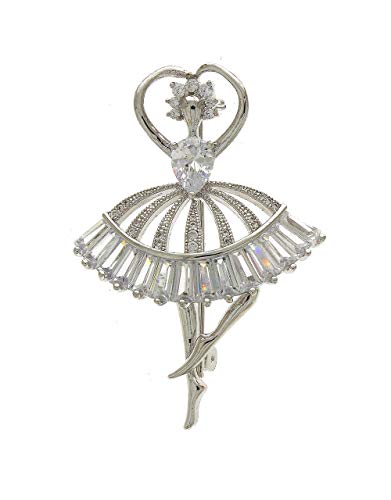 The shimmering shades of pristine white and blue on this brooch will melt your heart. It is a brooch that is shaped like a dancing doll to take your style appeal to the next level. You can add details to your plain chiffon saree by wearing this brooch. It is the perfect choice to wear at a family function.
A traditional brooch
Embrace the Indian culture by pairing your saree with a traditional brooch for a festival. It is an ideal brooch for heavy saree fabrics such as the Kanjeevaram. You can also style a Banarasi brocade with the traditional brooch. It features small pearls hanging at the edge and gems at the center of the brooch. Most Indian women wear these brooches when attending cultural festivals.
Tips on wearing saree brooches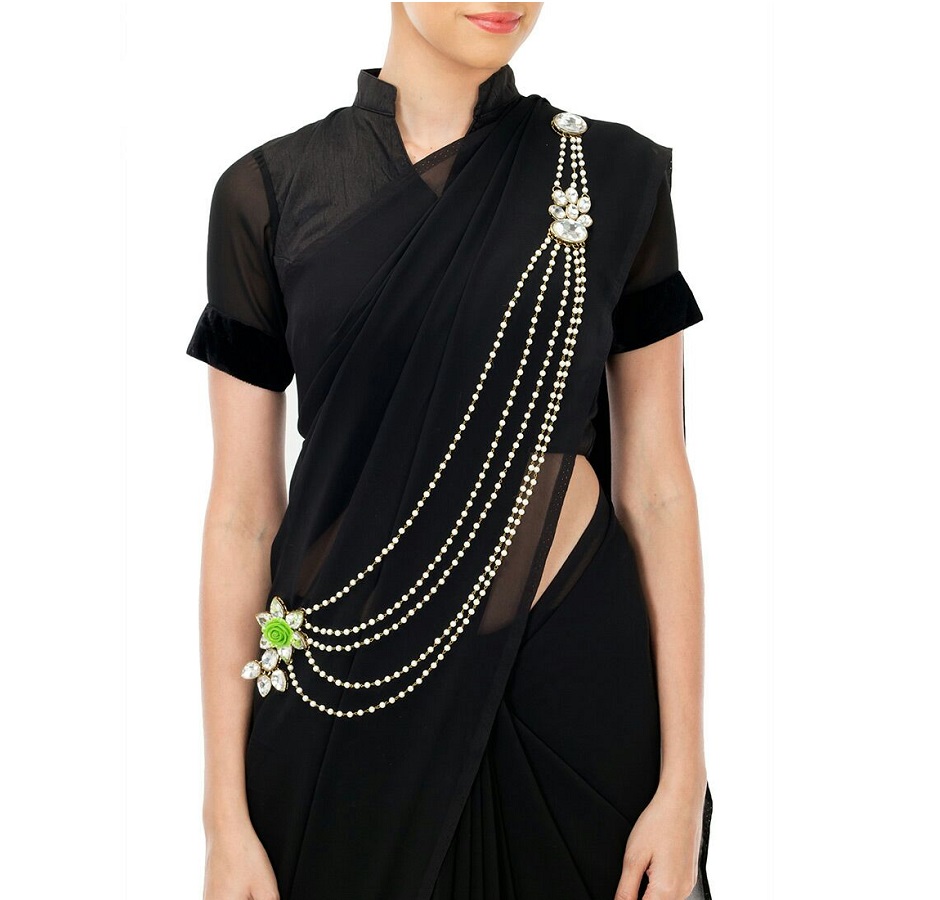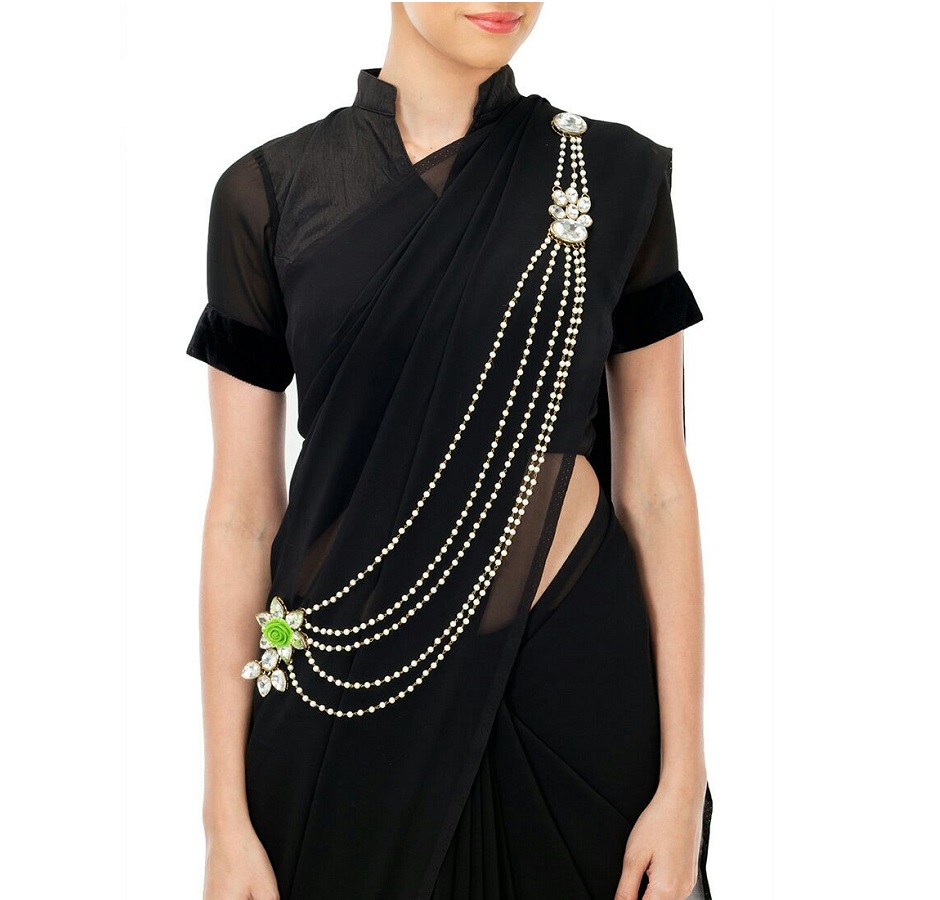 There are different ways in which you can wear a saree brooch. This depends on the size of the brooch as well as your personal preference. Let us look at some of the ways.
Pin it on the back of your pallu
For a long time, saree brooches have been worn on the front part of the saree to pin the pallu. This is the traditional method. You can, however, pin the brooch on the back of your saree to hold the pallu from behind. This style provides a secure grip to your pallu and also complements the saree.
The sideways style
You can also pin the brooch sideways on the front of the saree. Use this method on a pure saree to balance your style. The sideways style makes your brooch look unique and different from the conventional method.
Place the brooch on a backless blouse
Do you want to show some skin by wearing a backless blouse? Be creative and decorate the backless blouse with your brooch. Try to pin the brooch on the side of your blouse which is not covered by the pallu so that it is visible. You can also pin it on the top part of the hook.
Use the brooch and a Kamarband
Make your simple saree look elegant by using a kamarband and a brooch to accessorize it. You can access a peal kamarband from the market and pair it with a brooch. Clip one side of the kamarband with your brooch while tieing it over the pallu to form a beautiful trail.