Five Fashion Tips to Look Great Even at the Gym
Going to the gym is one of the best fitness habits that can help improve your overall health, from your mind to your body. It's a great place to shed some sweat and stress and stay motivated to work out. The thing is, many people are also becoming concerned about how they look while they're at the gym. And if you also want to look good while working out, that's totally fine.
In fact, staying stylish and looking good even at the gym can help boost your confidence and motivation. It helps you get up for a fit day and appreciate your progress. After all, if you look good, you'll most likely feel good too. Who knows, you might even inspire others to put in more effort in their fitness journey.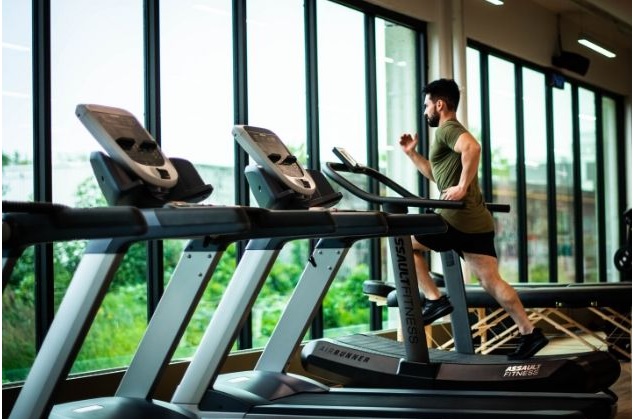 So, how can you look and feel good when visiting the gym? Here are some style and fashion tips for you:
1. Find the best footwear
With thousands of footwear designs coming out each year, choosing the best ones can be overwhelming. However, it's not always the new color or design that matters, proper footwear should improve your performance too. It's practical to invest in a pair of shoes that are specifically designed for the type of activity you're doing such as biking, running, jumping, hiking, or dancing. Choosing the right footwear will make your workout more comfortable and safer. For gym days, find a pair that's meant for strength training. These shoes have a lot of support and stable sole to help you in dealing with heavyweights.
2. Match complementing colors
Wearing matching activewear pieces is basic. It doesn't require much creativity and many of these workout clothes are readily available at the store. However, if you're planning to be unique, you can show your creativity and personal style by color coordinating your outfit. This requires a little more effort, but matching out your wardrobe pieces can go a long way. It's best to not wear too many dark colors. Choose some happy and bright colors such as red, purple, green, pink, and yellow. These bright colors are perfect for footwear and the top. You can use neutral tones such as navy, gray, white, or black for everything else.
3. Use a good gym bag
Your gym outfit won't be complete without a gym bag. After all, it's where you keep your spare change of workout outfits or personal equipment. Depending on your style and need, you can choose from a backpack or a duffle bag for your gym day. If you want to be more practical than fashionable, find a bag that you cannot only use for your gym attire but also for your work clothes. Bags in neutral colors are the safest option. If you have extra money to spare, many modern bags these days are convertible into a backpack, cross-body, or tote. They are a bit more expensive but more functional and trendy.
4. Feel free to accessorize
Many people think that accessories are a bad idea when it comes to gym wear. The thing is, accessorizing is actually acceptable as long as you choose the right one. Pick ones that suit your preference, taste, and personal style. There are headbands in various styles and colors to pair with your trendy activewear. Or, you can get a new sports watch to complete the look.
For a more stylish addition, you can buy a well-designed and sleek workout ring. They are now widely available both online and local physical stores. You can also get a trendy training water bottle to tie your gym look together. If you want to stand out, opt for accessories in vibrant color instead of neutral or more toned shades.
5. Don't look at the mirrors
This isn't totally a fashion tip, but it can impact your overall look. It's never sexy to spend most of your gym time standing and looking in the mirror. Taking pictures of yourself through those clear, wide mirrors isn't that bad. However, it can sometimes lead to insecurity instead of confidence. After all, those mirrors are meant for helping gym-goers check and focus on their form. Avoid using it to just stare at your new outfit.
Wearing the clothes and items that you love can greatly affect your mood, mindset, and behavior. Those mental changes can potentially lead to positive things that could help you stay more active and confident. Use our tips here to craft the best activewear or style that suits your personality and start going to the gym looking your best.