DIY or Buy? Which is Better For Halloween?
Several variables might go into your decision-making process when you decide if you want to shop for kids' Halloween costumes or DIY ones. For instance, you might look at the price or consider the quality you'll get with both options. It would help if you also thought about how much time you'll have to spend when you choose to make a Halloween costume.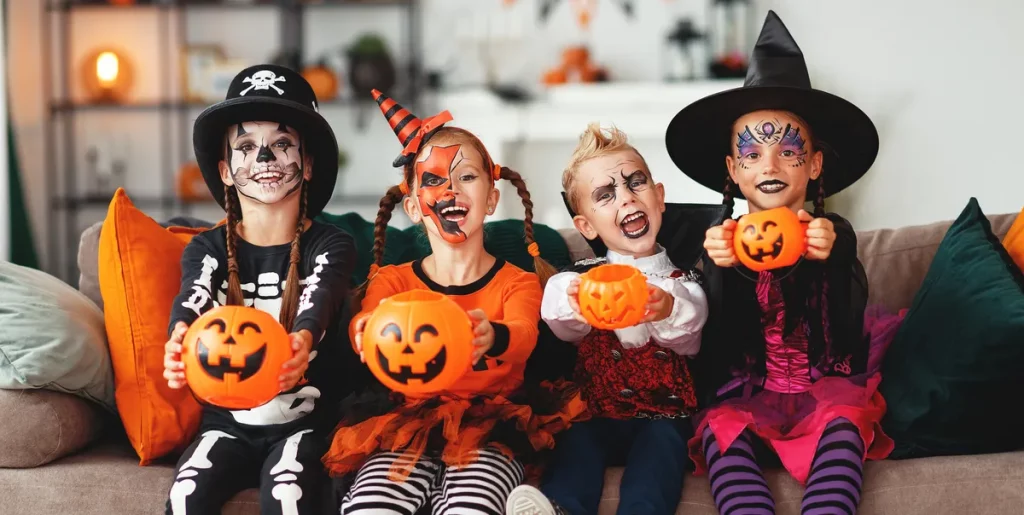 If you're unsure which option will be the best, consider some of these factors.
Is It Easy to DIY?
Some costumes are easy to DIY, and you'll get good results. For instance, if your child wants to be a ghost, you need a sheet you're willing to cut up and a marker. You can make your child into a wrapped present by taking a cardboard box, putting some wrapping paper on it, and cutting out holes for the arms and head. Stick a bow on your child's head, and they're an adorable gift. Princesses, witches, and robots are other popular options that are easy to DIY.
Specific and Iconic Characters Are Tough to Replicate But Easy to Buy
If your daughter has a favorite Disney princess that she wants to be, it can be time-consuming to get all of the details right, and you might spend a lot of money on all of the necessary materials. Other types of characters you might be best buying a costume for include Star Wars characters, popular superheroes, Nickelodeon cartoon characters, and other well-known characters.
Time and Ability
You might love seeing your children's costumes, but an elaborate princess costume might not be the best project to start your sewing adventures if you're new to sewing. It would help to consider whether you could find a pattern for the costume you want to make because pattern-making can be tricky. Plus, you have to look at the overall amount of time you have before Halloween and how much time you can afford to take off from your regular work and household duties.
Is It Cheaper to Buy or Make?
Some people have made Halloween costumes in the past, but the cost of fabric has gone up in recent years, making purchasing clothing, in general, a more cost-effective option. Then again, if you already have the materials and have several children and the skills to carry it off, you might enjoy creating your kids' costumes and save yourself hundreds of dollars.
Kids Halloween costumes can be fun whether you're buying or DIY, but if you choose to buy, a place like Chasing Fireflies is one place where you can find ideas for inspiration for your DIY project or pick up the costume there. And as Chasing Fireflies says, "Nothing encourages young imaginations like costumes and accessories," so whatever you do for your child's Halloween costume, make it memorable by pulling from plenty of play and a vibrant imagination.