9 Christmas Gifts for When You're Not Sure What to Get Someone
We all have that person in our lives that we need to buy a Christmas present for, but don't know too well. And what's even worse is when you're buying for a person that seems to have everything! This is such a common problem, that gifts to solve this issue, like chocolates and socks, are practically a cliché. Fortunately, there are plenty of gifts out there nowadays that everyone can use, but which haven't yet been run into the ground.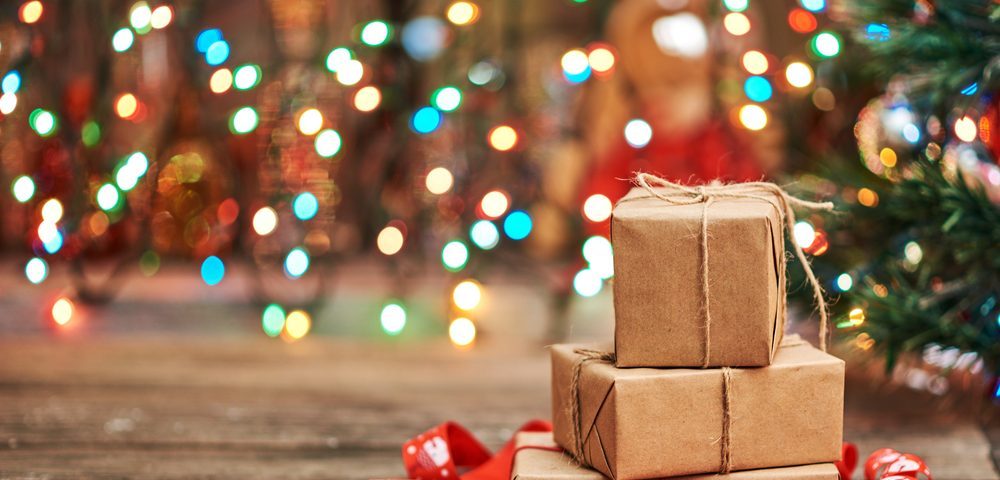 Here are just 9 of them.
A Portable Speaker
Nearly everyone's been in a situation that has called for music where a wireless speaker isn't practical. And while a phone in a plastic cup will do in a pinch, it's certainly no long-term solution! Portable speakers are thus always a useful thing to have, though they're not often something we might get ourselves. You can then likely be sure that a Bluetooth, battery-powered speaker will be a big hit.
Makeup Sets
Gift sets are always an option when you don't know what to get someone, but they can be a touch generic. If the person you're buying for uses makeup regularly, why not consider makeup gift sets? This can ensure that you'll be getting something they'll use, while also making the present a little more personal than just any old gift box. Festive ones also come in all shapes, sizes, and themes, so you can go for something funkier to spice up the gift.
A Portable Phone Charger
No matter how little you know the person you're getting a present for, it's fairly likely that they own a mobile phone. Having your phone battery die at an inopportune time is also a pretty universal problem these days. You can therefore be certain that anyone will appreciate having a portable phone charger at some point in time. The only issue then will be remembering to charge the charger!
Scented Candles
No one will protest to adding a pleasant fragrance to your home, so a scented candle will likely go down a treat with anyone. You can also look for a scent that matches their tastes, to add a personal touch. In addition, scented candles come with the advantage of often appearing much more expensive than they actually are!
A Travel Mug
Have a regular commuter in your life? If so, it is likely they would appreciate a travel mug. These handy devices keep your tea and coffee warm on those cold winter trips to work. Travel mugs have increased massively in popularity over the last few years, so much so that they have become somewhat of a fashion statement. As a result, you can choose one to suit the style of your gift recipient.
Fancy Playing Cards
Like portable speakers, playing cards might not be something people need on a day-to-day basis, but there's bound to be a time when you'll be glad to have them around. As a small stocking-filler, a pack of cards can be a handy addition to anyone's games draw. To make the gift a little more exciting, you can look for a particularly high-quality deck. To make your gift stand out a little more, you can even purchase personalized packs of cards.
Planters
Plants can add a touch of class to any home, so it's likely that a good-quality planter will never go amiss. The variety of planter styles available also means you can really make your present unique and eye-catching. If the person you're buying for has a creative streak, you could choose a more artistic or unusual planter. Alternately, if they are a bit techy, you could purchase a hydroponic planter, which doesn't require watering.
Subscriptions
Monthly subscription services have skyrocketed in popularity over the pandemic, and there's now one to fit almost every interest. These can range from monthly classic book subscriptions to monthly deliveries of wine, specialty foods, and everything in between. These can be a great emergency gift idea, since they allow you to add a touch of personalization to your gift, while leaving the details to someone else!
Electric Massager
If the person you're buying for is any older than their mid-20s, it's likely they'll appreciate a present that provides them with some pain relief. Electric massagers can therefore constitute both a useful and unusual gift that is sure to catch their attention. If they're into gadgets, the high-tech design of electric massagers can scratch that itch, too.