30+ Best Free iPod Touch Games To Download
There are over 50,000 applications for the  ipod touch and iphone now, but luckily there are still tons of free ones out there to help occupy your time! We've gathered up 30+ of the best free ones for you from different categories to give you a jumping off point to filling up your gadget's memory.
Just remember to keep them organized or else you'll spend all your free time just looking for the right icon to start playing. If you download ipod touch themes, games and ipod applications, you can browse our apple gallery where you get huge collection of about ipod touch. Have we missed your favorite free ipod touch game? Feel free to add it in the comments.
1. Checkers Free
A checkers app for one player against the AI or against another player.  Really bored?  Put the game on demo mode and watch the app play against itself.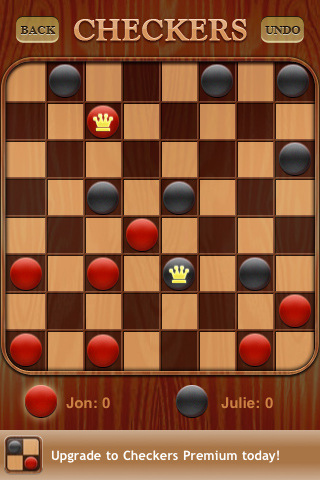 Download | Free
2. Chess Free
A free chess application supported by banner ads at the bottom of the screen.  The game is set up so you can either play against another person or the AI, and it has an automatic save feature in case you get a phone call or need to exit the app for another reason.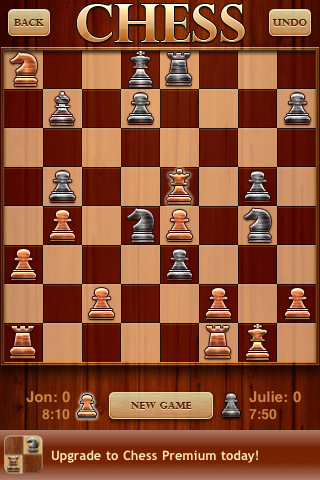 Download | Free
3. Morocco
The classic game of Othello (also known as Reversi) comes to the iPhone and iPod Touch in this free application that allows you to play against other people or the uilt-in AI.  The game also features options for turning hints on or off, stopping the disc flipping animations, three difficulty levels and more.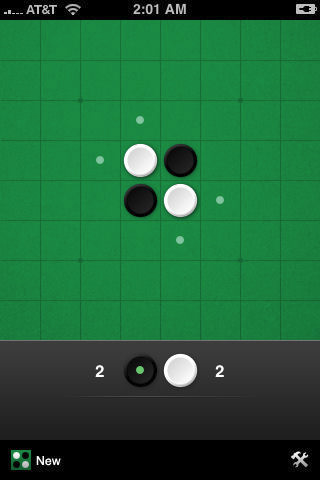 Download | Free
4. PegJump
Based on the classic wooden block game where you start with one empty hole and then jump the pegs around to get down to only one peg remaining.  This app also features new block designs, selectable colors for the pegs, using one of your own images for th ebackground and more.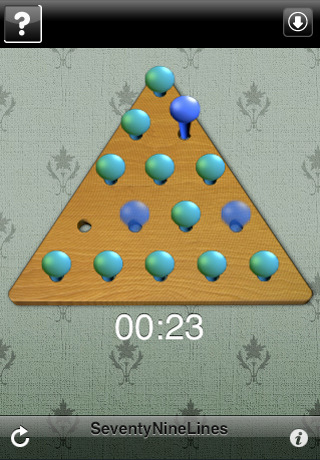 Download | Free
5. Cribbage Lite
This is a single player cribbage application that allows you to play against the computer. It cuts the deck to determine who goes first, keeps track of stats, including skunk victories,  and more.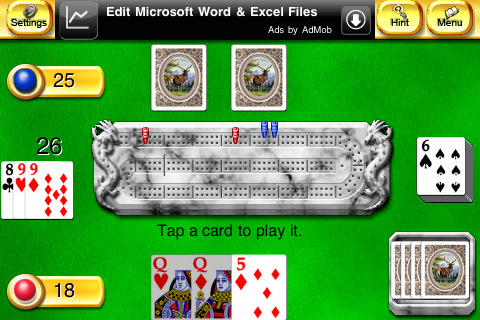 Download | Free
6. Free Speed
A well-known addictive card game where you try to be the first player to get rid of all your cards by connecting the cards in your hand with the the one in the middle of play.  This version features Jokers wild and double card matching.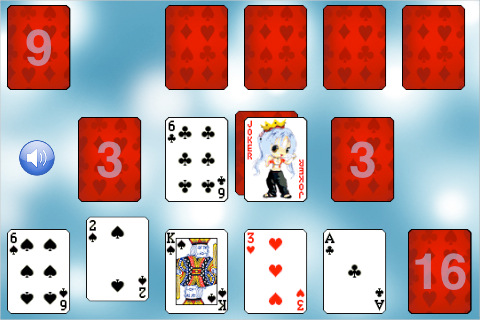 Download | Free
7. i-Freecell Lite
A Freecell application that uses the same game numbers as the well known Microsoft version of the game.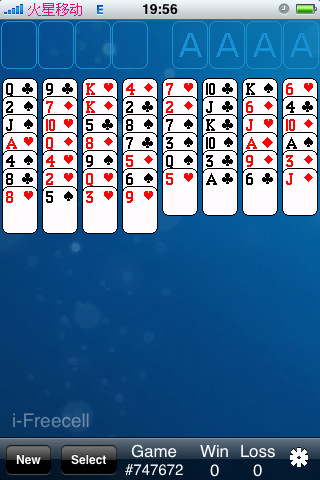 Download | Free
8. iHearts
Classic game of hearts
Each heart won in a trick scores 1 penalty point against the player winning the trick, and the player winning a trick containing the queen of spades scores 13 penalty points. Therefore, there are 26 penalty points in each deal. The game ends when one player reaches 100 points. Player with the fewest penalty points wins.
Take Em All
If one player takes all the penalty cards on one deal, 26 penalty points can be added to each of the other three players' scores. Attempting to take em all is a risky strategy, failure to capture even one of the penalty cards will result in the remaining penalty points (as many as 25) being added to one's score.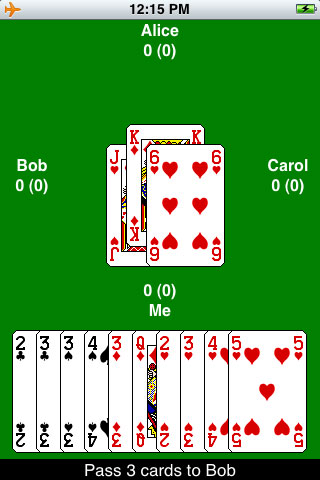 Download | Free
9. Bingo
Do you have a need to call a game of bingo, but don't want to carry around a large collection of balls to call the game?  This app will allow you to use either a 75 or 90 ball setup.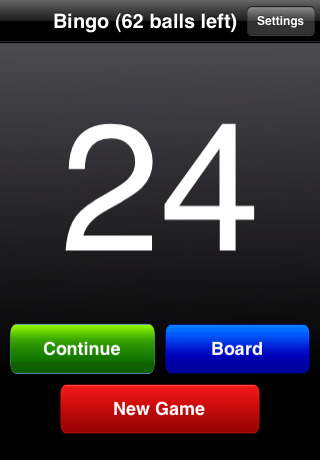 Download | Free
10. iSlots
Play a slot machine anytime, anywhere, with global high scores tracking.  And, yes, you can indeed pull the handle if you choose to.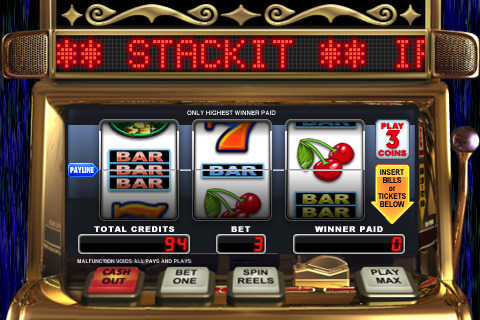 Download | Free
11. JacksOrBetter Video Poker
A simple ideo poker app that if you get a pair of Jacks or better, you win!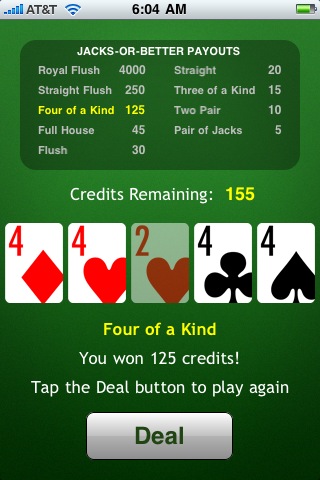 Download | $0.99
12. Virtual Dice
This easy to use dice game offers hours upon hours of dice rolling fun. Perfect your dice rolling skills. Just a flick of your wrist will set the dice in motion. It may even reveal a new lucky number or, if you're on a roll, tons of lucky numbers!
Features:
Realistic dice rolling sounds
Easy to use
Fantastic 3D animations
Roll up to 5 dice at a time!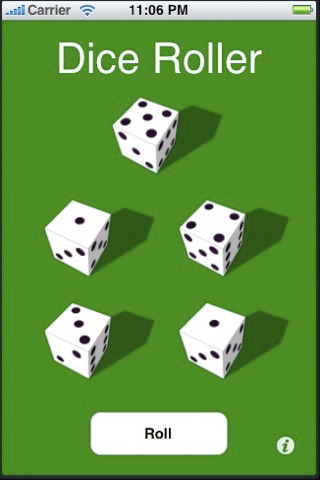 Download | Free
13. Rock Battle Live
The worlds of music and role playing games collide in this game where you start off as a band practicing in your garage and you then try to work your way up through the music industry, all the while improving your musical gear and buying the excesses like a Hummer limo that makes being a rockstar worth it.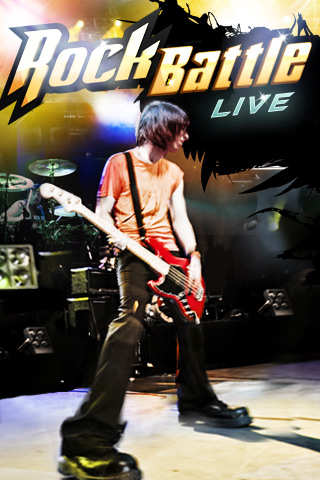 Download | Free
14. Tap Tap Revenge
A wildly popular game since the App Store launched, Tap Tap Revenge brings the fun of games like Guitar Hero and Dance Dance Revolution to your iPhone and iPod Touch.  Get your fingers limber and get ready to tap your screen to the beat of the song.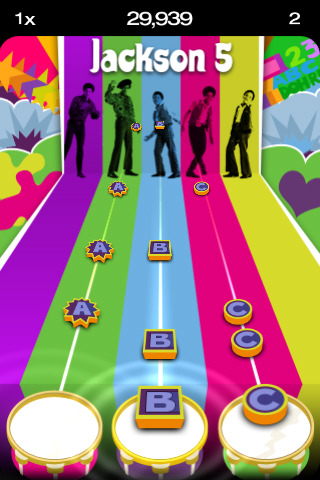 Download | Free
15. Audi A4 Driving Challenge
This driving game challenges your ability to control the car as well as speeding up.  Using the accelerometer built in to the iPhone and iPod Touch, you can tilt your deice to the left or right to steer the car, just like you would a steering wheel.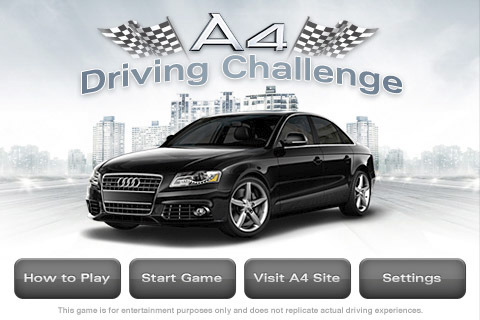 Download | Free
16. MicroKart
Race around your "house" with miniture toy cars just like you did as a kid.  Some of the obstacles you might expect to see our cups, plates, pizza and more.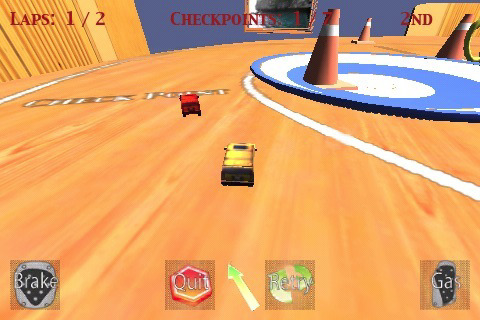 Download | Free
17. RhinoBall
Navigate Rhino, the hamster from the Disney movie Bolt, through the city streets in his hamster ball.  This game is totally controlled through tilting your device forward and back for speed, while using left and right for direction.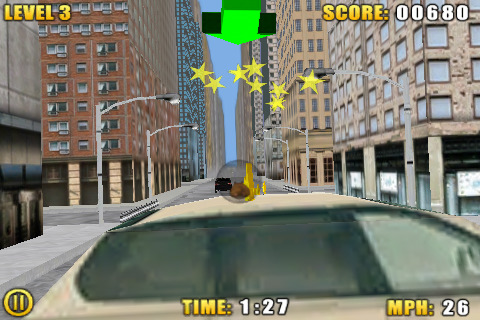 Download | Free
18. Dungeon Quest
Who needs fancy modern-day role-playing games when you can go old school and explore some dungeons?  The game also connects with players on Facebook so the potential enemies is huge, best get to fighting to stake your claim in the game.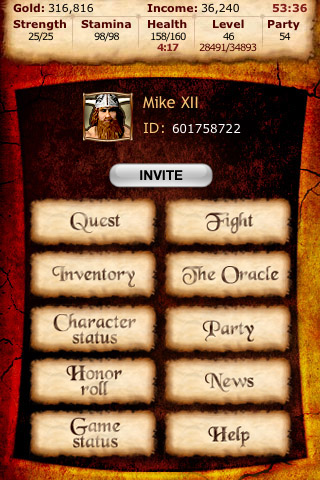 Download | Free
19. Vampires Bloodlust
Want to be a Vampire Lord?  Feel like killing other vampires from around the world and attempting to build the largest clan?  Then this game is for you!  Vampire Bloodlust is a game from popular Facebook game developer Zynga.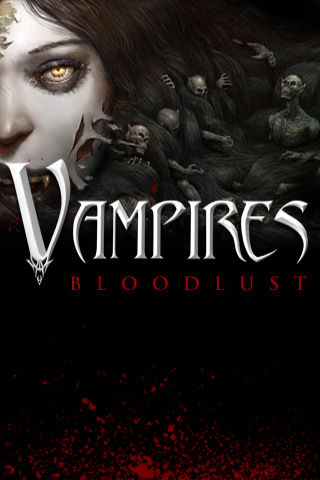 Download | Free
20. 24 – Special Ops
Play through the first four hours of the full game where you work with the infamous Jack Bauer to bring down yet another terrorist threat.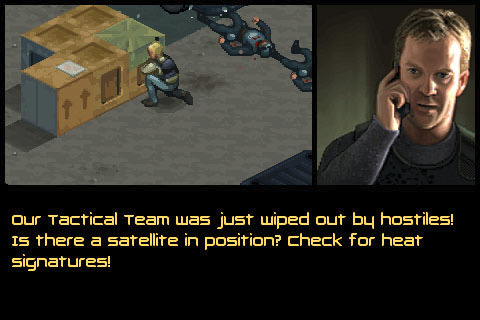 Download | Free
21. iBowl
Fire up this application and then swing your iPhone or iPod Touch just like you were throwing a bowling ball and see how many strikes you can get.  We do recommend you hold on tightly while playing this game.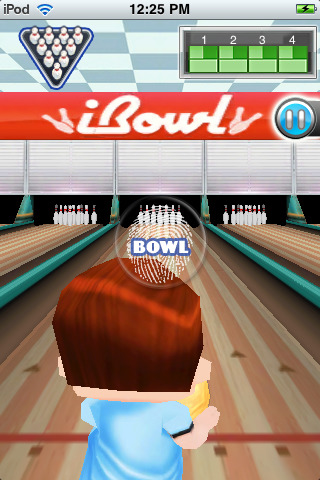 Download | Free
22. Lemonade Tycoon
Build your economic empire from humble beginnings at a lone lemonade stand.  You can save up to six different games at once so you can always be working on different levels.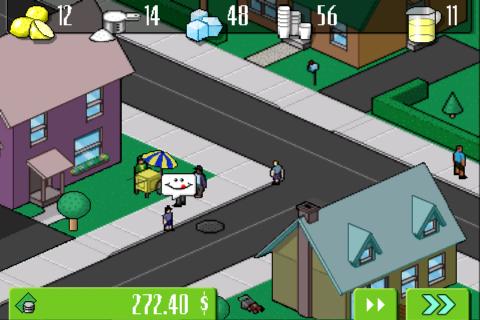 Download | Free
23. TapDefense
A tower defense style strategy game where you must defend the gates of Heaven from the enemies that rise from Hell.  The game has 42 levels, 6 power types, 7 enemy types and 6 different game modes.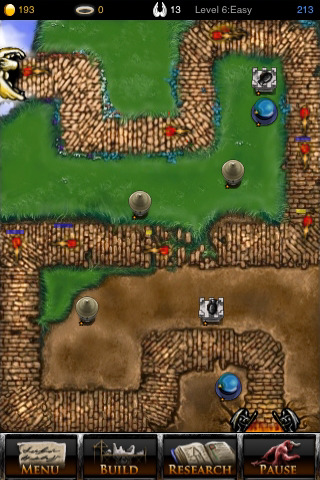 Download | Free
24. Crossword Blitz
Play an unlimited number of crosswords without the need for an Internet connection.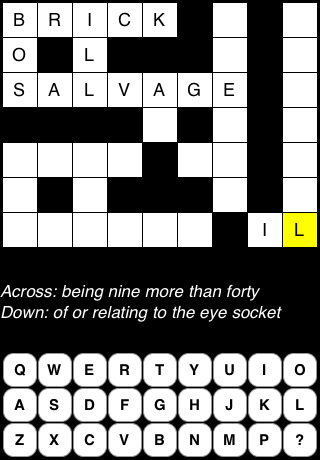 Download | Free
25. Free Hangman
Free Hangman is the traditional paper and pencil game brought in to the 21st century.  The game features six different graphical themes eighteen different word lists you can choose from.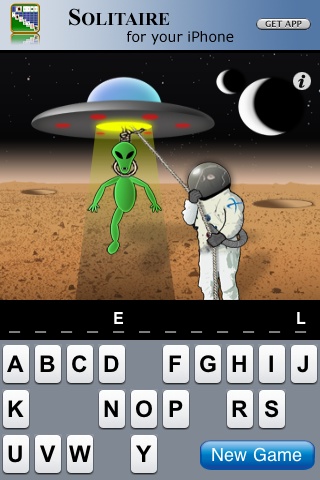 Download | Free
26. Idle Hands
Ever wondered how fast you can type on the iPhone on-screen keyboard?  With Idle Hands you can give yourself a typing test to see just how good you are.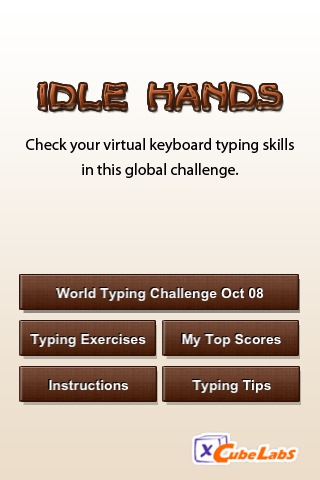 Download | Free
27. WordJong Lite
Play daily puzzles with assorted letter tiles to create as many words as you can, and trying to use up all of the pieces to win the game.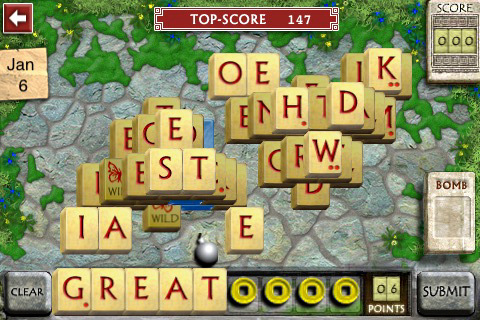 Download | Free
28. Topple
Topple is a fun stacking game with quirky cartoonish graphics. Balance various shapes on top of one another until you reach the goal height. Great use of multitouch controls. Tense but ultimately fun gameplay.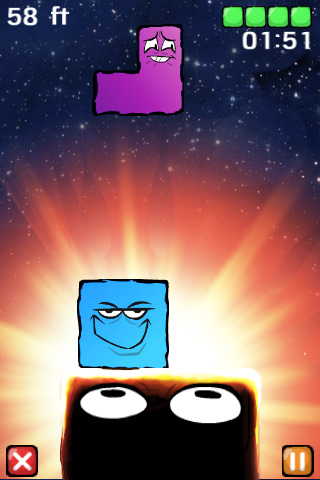 Download | Free
29. Mega Jump
Mega Jump is a fun casual game where the object to keep jumping higher forever by collecting coins and getting special power boosts, including balloons and special rockets. Beautiful sharp graphics and fun sound effects make this one the best free games available.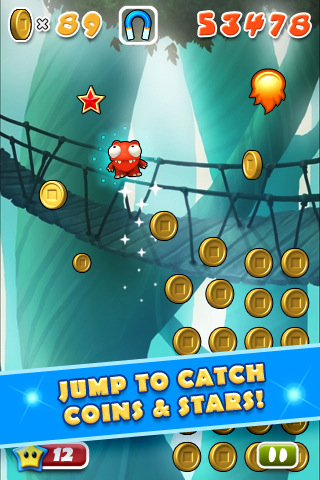 Download | Free
30. WordFu Plus
WordFu Plus is a Boggle-like word game where you form words from letters on dice. Kung fu sound effects and special powers add unique twists to the gameplay. Well designed and fun with premium features like online scoreboards. A must-download for word game lovers.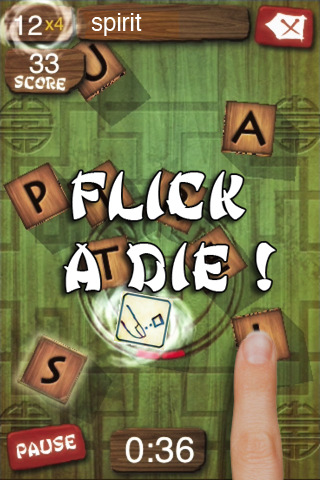 Download | Free
31. Gun Bros
Gun Bros is an intense survival game where you must fight off wave after wave of enemies using guns, explosives, and power-ups. Earn coins and upgrade your weapons. Travel to new planets and take on new enemies. A freemium game, but lots of depth without having to spend a dime. Violent fun.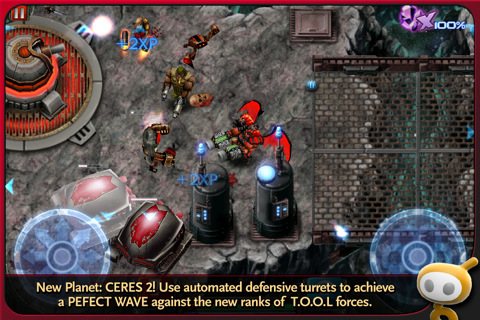 Download | Free
32. Samurai II – Dojo
Samurai II: Dojo is a fun and gory fighting game where the object is to slice up hordes of onrushing enemies. Has light RPG elements where you can upgrade your character's health, buy new weapon attacks, and upgrade your attack power.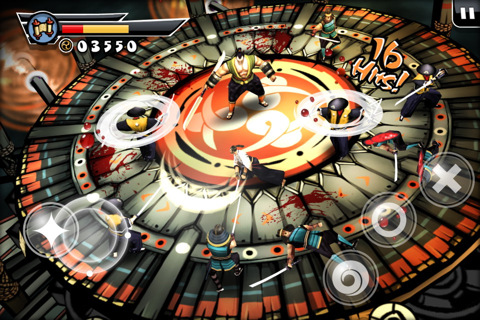 Download | Free