Top 30 Excellent Professional Music Apps For iPad
iPad is a stunning product from apple team and some of you are waiting eagerly to have iPad in your hands. iPad allows users to browse Internet, watch video, listening music, reading books etc.
There are already many applications available for ipad but I think these are the best of all to use from them and even they don't take a single penny from your pocket. You know the ipad brings over 1000 of new apps for a particular interest it means that these various apps developers take care of music needs and built some good and user friend music apps for them.
In this article, we round up great music apps that will makes your inner musician happy. So Now, lets have a look on 30 best ipad professional music apps for your entertainment and music programs.
1. StreamToMe
The StreamToMe application lets you use your iPhone or iPod Touch to play video and music files in a wide variety of formats without prior conversion streamed directly over WiFi from your Mac or PC. If you connect the video-out cable for iPhone/iPod, StreamToMe can play through your TV, turning your iPhone/iPod plus Mac/PC into a home.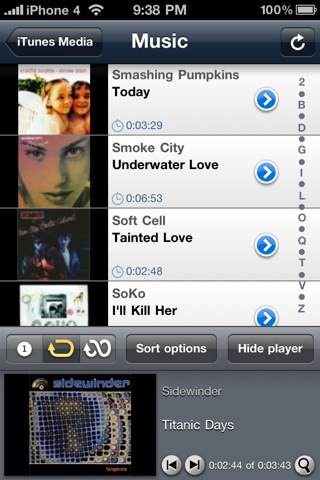 Download | $2.99
2. Shiny Drum
Shiny Drum is a music application for iPhone, iPod touch and iPad designed by OutOfTheBit and Leo Di Angilla, the creators of Vintage Drum (app featured by Apple in many countries), iBongos, iCongas, iTimbales, iPandeiro.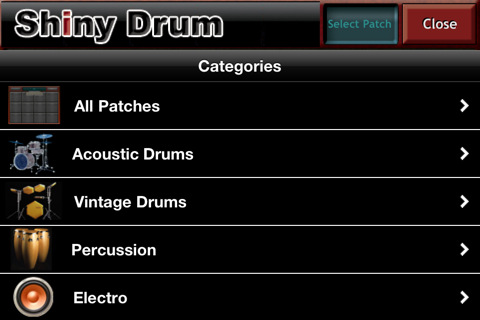 Download | Free
3. TabTookKit
TabToolkit for iPad is an Apple Design Awards 2010 winner! TabToolkit is an incredibly powerful guitar tablature and music notation viewer, now with multi-track playback! An essential tool for learning and practicing music, TabToolkit includes an audio synthesis engine so you can listen to and control the audio for all tracks individually.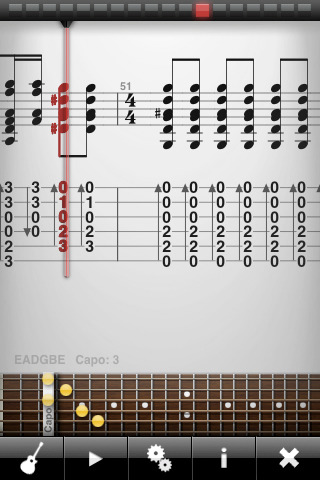 Download | $9.99
4. Beatwave
Create amazing beats and tunes without any musical ability using Beatwave for iPhone, iPod Touch and iPad. Using just your finger, you'll be turning out wicked tracks for free that amaze your friends and family, in no time at all!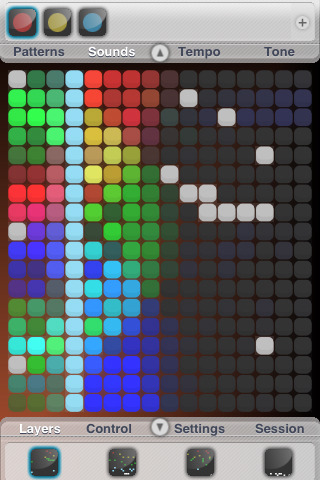 Download | Free
5. Pianist Pro
Pianist, the original iPhone piano, turns Professional in an all new iPad-only app with photo-realistic graphics and an unbelievable sound. Recommended by The New York Times, The Independent,The Daily Telegraph, and Rolling Stone Magazine, Pianist Pro was the number one music app for the iPad at release and has remained high in the charts ever since.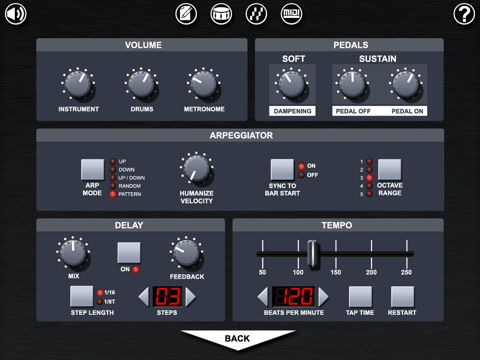 Download | $9.99
6. Soundrop
Draw lines and watch as Soundrop uses them to create music! Listen with headphones for the full effect.
Tap and Drag to draw a line.
Drag the handles to edit or double tap to delete.
Drag dropper to reposition drop point.
Audio pans left/right with bounce location onscreen.
Works on iPad, iPhone & iPod Touch!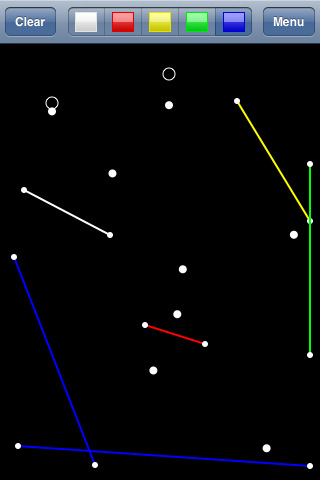 Download | Free
7. SoundHound
SoundHound is instant music search & discovery. This free version gives you unlimited voice and text searches, unlimited lyrics, and 5 free super-fast music recognition searches every month.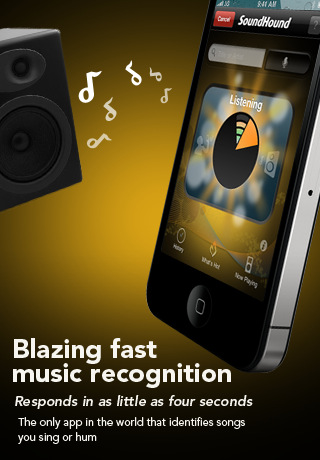 Download | Free
8. Virtuoso
Be the maestro with Virtuoso Piano Free, a new iPod touch, iPhone and iPad instrument. Learn and play the piano anytime and anywhere.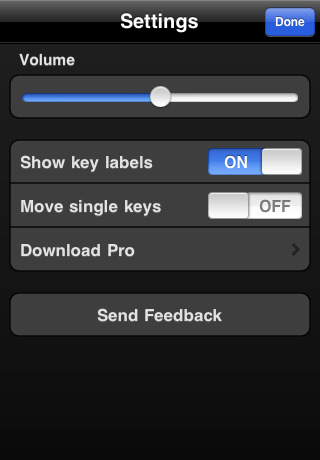 Download | Free
9. PatternMusic
Create compelling, original music on your iPad with PatternMusic MXXIV. PatternMusic was designed to inspire creativity, learning and experimentation in music enthusiasts and experts alike.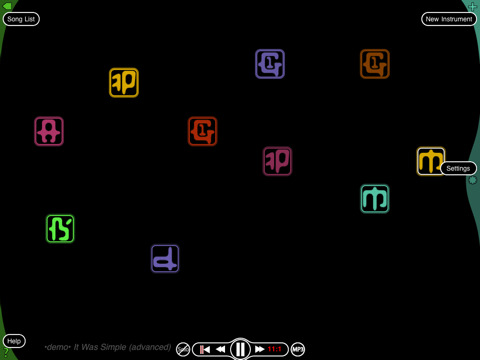 Download | Free
10. Magic Piano
Play timeless pieces on spiral and circular keyboards, or follow beams of light mastery requires only imagination.
Play alone, or travel through a warp hole and play Piano Roulette with other performers across the world.
Designed exclusively for the iPad by Smule, creators of Ocarina, Leaf Trombone, and I Am T-Pain, Magic Piano was inspired by the world renowned pianist Lang Lang.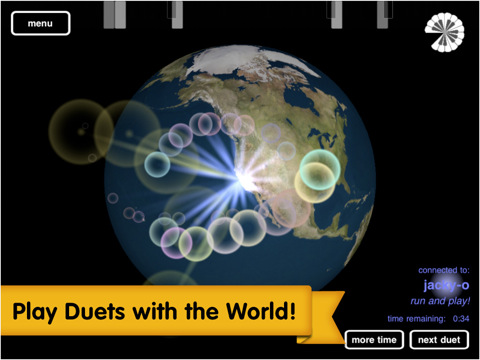 Download | $0.99
11. Pandora
Pandora Radio is your own free personalized radio now available to stream music on your iPhone or iPad. Just start with the name of one of your favorite artists, songs or classical composers and Pandora will create a "station" that plays their music and more music like it.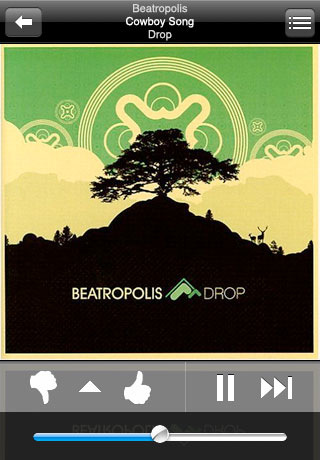 Download | Free
12. GrooveMaker
With GrooveMaker, you can create professional full-length tracks, grooves and beats for your music compositions, ambient soundtracks, movie scores and even dance parties or workouts wherever you need to groove. And it's so easy to learn, you'll be creating the grooves of your friends' envy in minutes.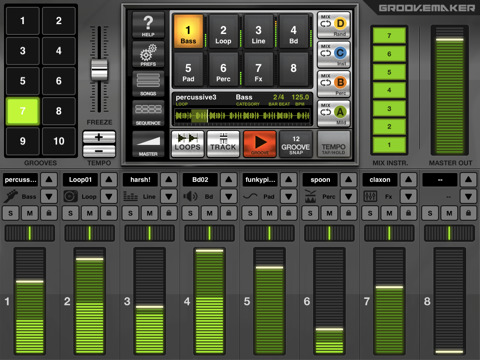 Download | Free
13. Nota for iPad
Thanksgiving black friday special! As seen on Apple's iPad TV commercial, Gizmodo, CNet, TUAW and Smoking Apples! Nota is a set of indispensable tools for musicians at any level. It has a piano chord and scale browser, a piano and staff note locator, a note quiz and a reference library with over 100 symbols. Make sure you also check out Nota for the iPhone to take all of these tool in your iPhone or iPod Touch.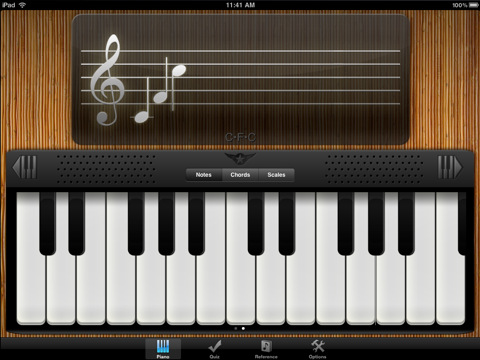 Download | $4.99
14. Drum Kit XL
Ever wanted to play the drums? This is the closest you can get without a real kit. This is a fun app for drummers and non-drummers alike. Impress your friends with your chops, or play along to songs from your iPod Library.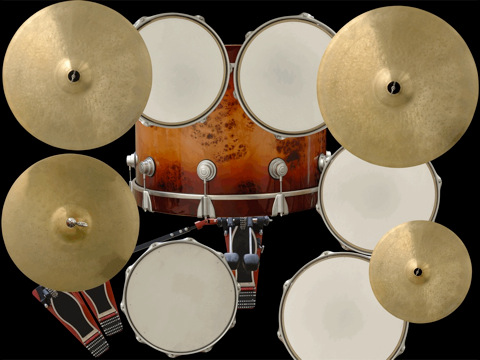 Download | Free
15. V-Control Pro
V-Control Pro provides a fully-featured, multi-touch control surface for Pro Tools on a Mac and soon for Windows. V-Control Pro uses WiFi to control transport, editing, and mixing functions with Pro Tools 9, HD, or LE. V-Control Pro provides advanced control of sends, automation, groups, auditioning, plug-ins, scrub/shuttle, I/O assignment, and other controls within an easy-to-use interface.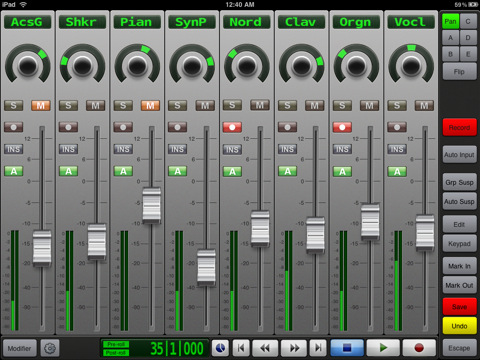 Download | $49.99
16. EnglitinaXL – 48-Button English Concertina
EnglitinaXL is an authentic-sounding English Treble Concertina for the iPad. Don't take my word for it, go to my website and watch the demo videos to see the app being played live! The button layout is identical to a standard 48-button acoustic instrument.
EnglitinaXL is the perfect app for someone interested in the English Concertina to have an experience of playing the instrument and become familiar with the button layout without the expense of purchasing a real concertina.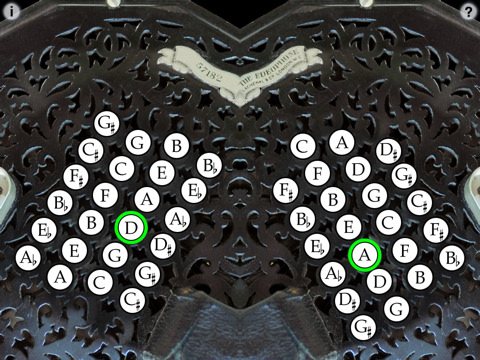 Download | $1.99
17. BeatBox Ultra for iPad
Experience the next generation of iAmBeatBox, which has been #1 in Free Music apps in more than 30 countries, with half a million downloads in it's first month.
MacDevForum called iAmBeatBox "Super Stylish, Simple, and Striking." Now we've taken this to a whole new level.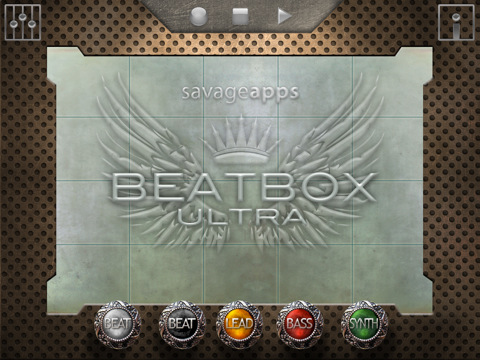 Download | $2.99
18. Spectrogram HD
Spectrogram gives you a detailed visual window into the science and beauty of sound. This real-time audio analyzer captures sound from the iPad's built in mic or external mic and displays the frequency components in a scrolling graph.
This iPad HD version builds on the popular iPhone Spectrogram, but adds several new features, is twice as fast, and has three times the frequency resolution.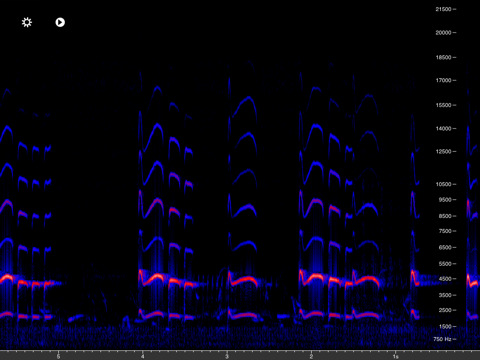 Download | $12.99
19. Finger Stomp HD
Finger Stomp is an innovative instrument app that pays respect to old-
school hip-hop, rap and street musicians by putting users in an urban
recording studio.
Are you looking for an easy way to create urban music?
Do you want to produce urban sounds and street music?
Have you ever wanted to experiment with street instruments?
If you answered yes to these questions than Finger Stomp is for you. Finger Stomp's simple-to-use interface allows you to produce urban street
music easily in the comfort of your own hands!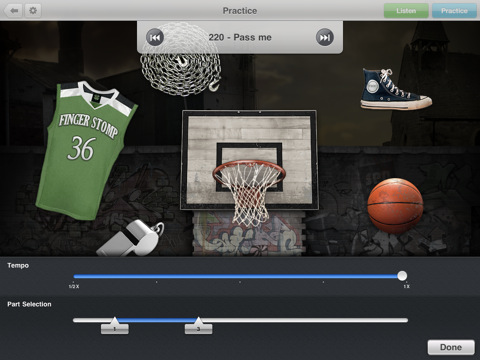 Download | $1.99
20. Revox Re – Control M232
The Re:M232 is an iPhone and iPod touch application which allows you to control your complete Revox M-Series Multiroom System. It is a completely wireless bidirectional remote control for all major features of the Revox System. It combines the beautiful touch-based interface of the Apple iPhone with the known easy to use Revox control philosophy.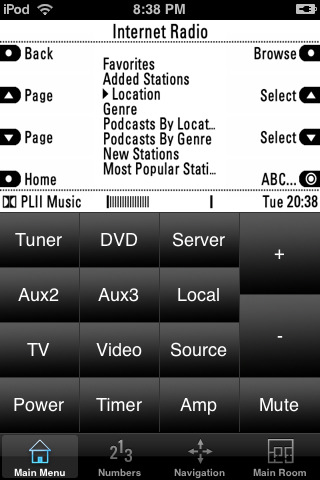 Download | Free
21. AirPipes
AirPipes is a WiFi-based wireless MIDI Bagpipes control surface for the iPad.
Please visit my website for a video of the app controlling both a Roland JV-1080 MIDI synth module and the ePipes.co.uk "Studio Piper" VST for Windows.
The chanter fingerings are based on those used for the Scottish Highland or Irish Uilleann pipes and will also be immediately familiar to Irish whistle and flute players.
This app supports two independent wireless MIDI channels, emulating the the drones and chanter of a half set of Uilleann or full set of Highland bagpipes.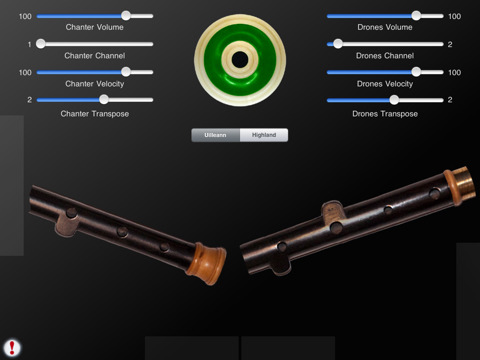 Download | $4.99
22. StudioTrack
StudioTrack is an incredible multi-track recording app that makes use of the built-in microphone and works with headphones. This is a step up from FourTrack, which we've featured before, now allowing you to record on eight different tracks while adding multiple effects to each track.
With the WiFi sync you can download the finished product to your computer or upload it to the recording software on your computer to keep working. The price tag is definitely more than the average app but having a studio with you wherever you are is damn near priceless.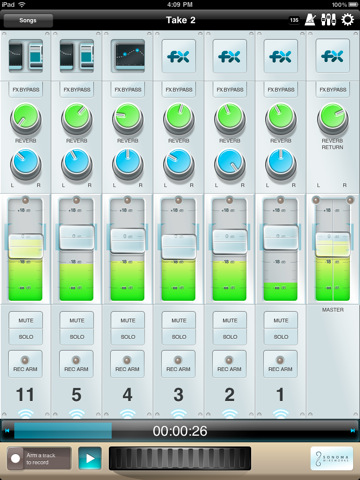 Download | $39.99
23. miniSynth PRO – Yonac
The miniSynth for the iPhone was been nominated twice for the "Best App Ever Awards" and the iPad app is no different except it provides a lot more room to make some killer songs with the 9.7″ screen. MiniSynth PRO boasts "an innovative, completely brand-new engine, a redesigned filter and a no-nonsense interface, miniSynth PRO invites those rich, shimmeringly clear analog tones to your fingertips." miniSynth PRO even has the power to be played live and if you don't believe me just ask SnazzyJay.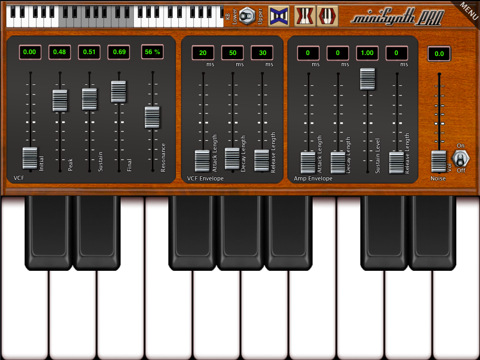 Download | $9.99
24. AmpliTube for iPad
As a musician on-the-go there should be two things you carry with you everywhere you go: your guitar and your iPad. Using the iRig adapter you can hook your guitar up to your iPad and immediately have access to a handful of stompbox effects, a lead amp with full controls, a speaker cabinet, and two microphones. Upgrade to the full version for 11 stompboxes, 5 amps and cabinets and a bunch of effects.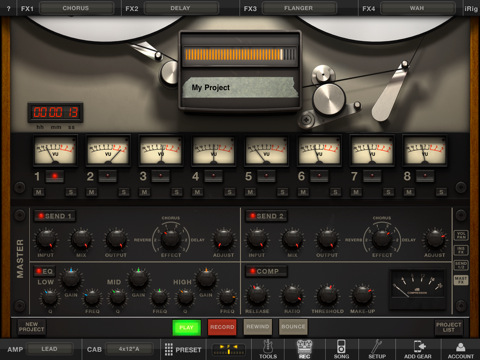 Download | $19.99
25. SyncSing HD – Aloum
SyncSing HD brings to musicians a mobile (and syncable) songbook and notation book. Add lyrics, chords, audio or video files and then sync your songbook with the web for the rest of your band to view. Does everyone in the band have their own iPad? Designate one as the master device and that person can turn the pages on all of the iPads simultaneously. This is a great app for writing down your music but is also useful for sharing with the rest of the group.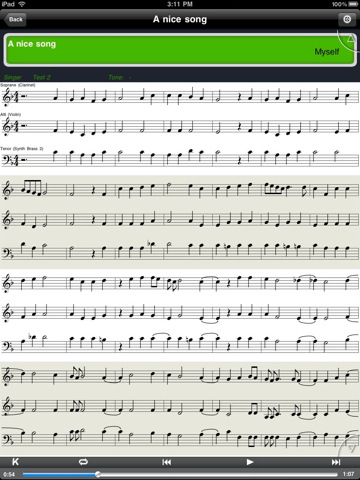 Download | Free
26. Evernote
Evernote turns your iPad into the ultimate notebook. Create notes with text, audio, and photos in order to keep track of ideas, brainstorm new songs or just to remember some of the great memories from your most recent tour.
Your notes can include geo-location so you know exactly where you were when you had that brilliant idea or what city your favorite venues were in. Best of all, Evernote syncs with your Mac or PC as well as most smart phones so you don't need to transfer files or email notes to yourself.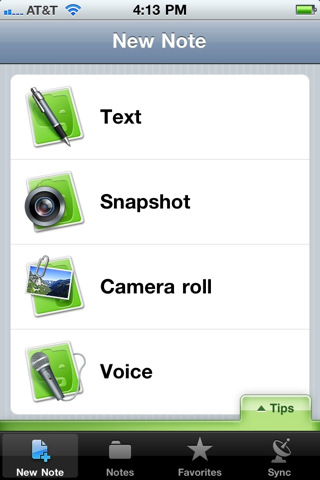 Download | Free
27. Square
It seems like no one carries cash on them anymore, so aren't you shooting yourself in the foot by not accepting credit at your merch booth after a show? Problem solved. Square gives you the app and card reader for free and you're accepting credit cards before you know it. Swipe the card, have your customer sign the touch screen and give them a receipt via email or SMS. It's that easy! So remind me again why you aren't accepting credit cards at your merch booth?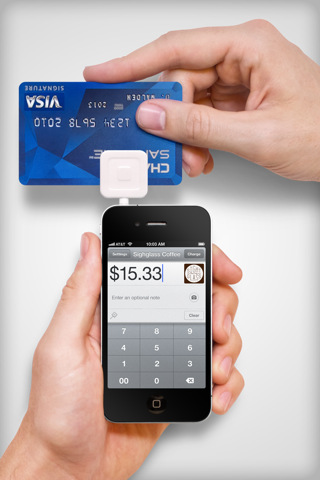 Download | Free
28. Quick Sale for iPad
When it comes to merch, one aspect that most artists will overlook is inventory. Not only is it important to keep track of how many items you've sold and when it's time to reorder but it's also important to keep track of what type of merch (and how much) you sold in each city on your last tour in order to plan for your next tour. The only thing worse than not having enough t-shirts to get you through the end of your tour is having hundreds leftover.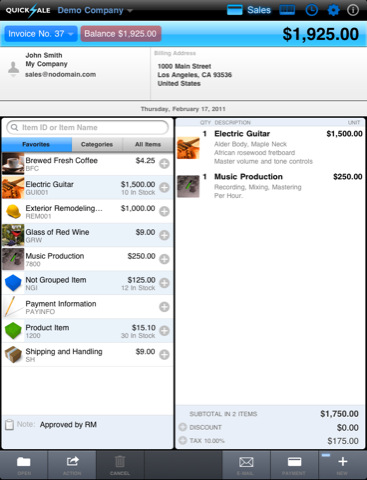 Download | Free
29. JamBase – JamBase
JamBase is another useful app for artists that are planning a tour. Find out other artists that will be playing in a city when you plan on going so you can target your fans. If your fan base is mainly made up of Lady Gaga fans, it might not be a good idea to schedule a show the same night that she's performing in that city. However, playing at a bar near the venue she's playing at around the time her show will be ending might be a wise move.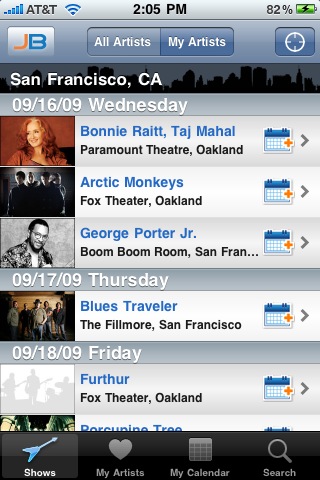 Download | Free
30. Ustream Live Broadcaster
This may not be a must-have app quite yet but down the line when Apple releases the second generation iPad with camera included UStream will be one of the best apps to keep up with fans. UStream has already started to gain significant traction with artists trying to communicate with fans and being able to host UStream sessions while on-the-go is only going to make it better.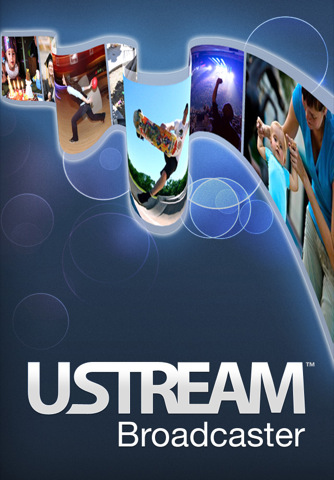 Download | Free