Pakistani Indian Bridal Eye Makeup and Beautiful Tips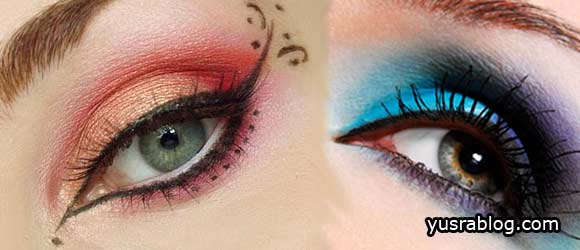 When it comes to wedding eye makeup, there are several things to keep in mind. Often, the less you do to your eyes will enhance them more. Eye makeup that is classic and timeless will look wonderful in photos for years to come, whereas trendy looks will appear dated and overdone. The following tips will help you figure out what is best for your wedding day.
1. On this special occasion do not try to get too trendy with your eye makeup. But you should use flattering neutrals in order to contour and highlight your eyes.
2. While choosing the eyeliners, stick to the classic shades such as black, navy or brown.
3. You should get lush lashes by using an eyelash curler.
4. Then apply two coats of lengthening mascara. Always make sure that you allow the first coat to dry before you apply the second.
5. At the same time make sure that you do not overwhelm your lashes with too many coats of mascara because it may cause your eyes look clumpy.
6. The Waterproof mascara is always a better choice especially on this occasion. Because it is long lasting and it would not run even if you shed a few tears of joy or on departing from your loved ones.
7. For the eye makeup, on the occasion of wedding, you should keep deeper colors on the lids.
8. And you should use lighter shades on the brow bone.
9. In order to get that casual but polished look you should sweep one shade from lashes to the brow bone.
10. Another new trend in the field of eye makeup is the 'Eye gloss '. It helps in adding a sheer shine to the lids but you should not try it unless you are sure that you can carry it off otherwise it can look greasy and hence inappropriate.
11. The white, pink and yellow eyeliner pencils tend to make your eyes look open and brighter. Blue counteracts redness, and black will give you a sultry look.
12. In order to set your eyeliner you can use a matching eye shadow or powder liner.
Bridal Eye Makeup Ideas – Video
[media id=15 width=540 height=390]