Great Poems on Nature & Beauty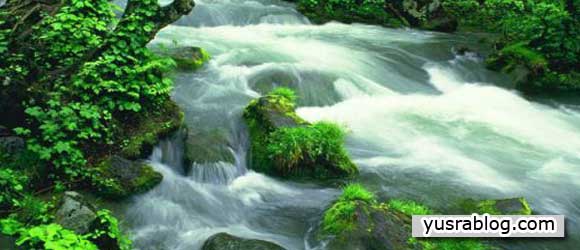 Nice reader if you are finding poems on nature beauty or poems about beauty or nature beauty poems, you can read and share this post to all your friends, brothers, sisters.
These poems are about Beauty, but more than that they are about the appreciation of it. In nature. In people. In the situations that make up our daily lives.
Poetry is Truth. And perhaps the greatest Truth any of us can discover is that Beauty exists in our lives, only waiting to be found and recognized. And appreciated.
The Beauty of Nature
Often when I awake in the morning, I see the pretty and bright blue sky,
Coupled with the warmth of the sun that catches my eye;
Then later as I look out my living room window,
I see the beauty of nature, unfold its pretty image before me,
The trees of all types show their bright green leaves;
While the grass its splendor all around the front of my yard;
And many pretty flowers show signs of a rainbow
along the sides of the building in which I live,
Yet, soon the Fall season will be here,
and many of natures colors will come to disappear,
But the beauty of nature will always be with us in its own way,
be it summer, fall, winter, or spring I do say,
Its been that way through the earths many years of life
and will continue to grow and flourish when we're no longer here,
Yes, "The Beauty of Nature" brings warmth to my heart with
everyone of its elements from each days start.
NATURE OF BEAUTY
As I am sleeping on the earth,
I saw the beauty of nature,
As I was lying on the grass,
I started admiring the stars.
As the wind was blowing smoothly,
I knew that I was thinking deeply,
All my worries started moving,
I started to feel really happy.
I felt that I was in Heaven,
As that time, I was in another world,
A world out of tension, anxiety,
Anger , frustrations,On the whole a peaceful one.
I also saw a fair moon,
Who always laughs at me, accompanies me ,
I understand silence was the beauty of nature,
So i like the beauty of nature.
I died for Beauty — but was scarce
I died for Beauty — but was scarce
Adjusted in the Tomb
When One who died for Truth, was lain
In an adjoining room —
He questioned softly "Why I failed"?
"For Beauty", I replied —
"And I — for Truth — Themself are One —
We Brethren, are", He said —
And so, as Kinsmen, met a Night —
We talked between the Rooms —
Until the Moss had reached our lips —
And covered up — our names.