Effects of Stress on Your Skin
Researchers and physicians have uncovered a scientific explanation for the relationship between nerve tension levels and skin diseases in the last several decades, especially for students. Due to their age and the amount of tasks they receive, there is no surprise in the fact their skin suffers a lot. In embryonic development, the ectoderm, a single layer that comprises skin cells, melanocytes, and tissues of the nervous system, forms a strong relationship between skin and the neurological system, allowing the skin to communicate with the nervous system.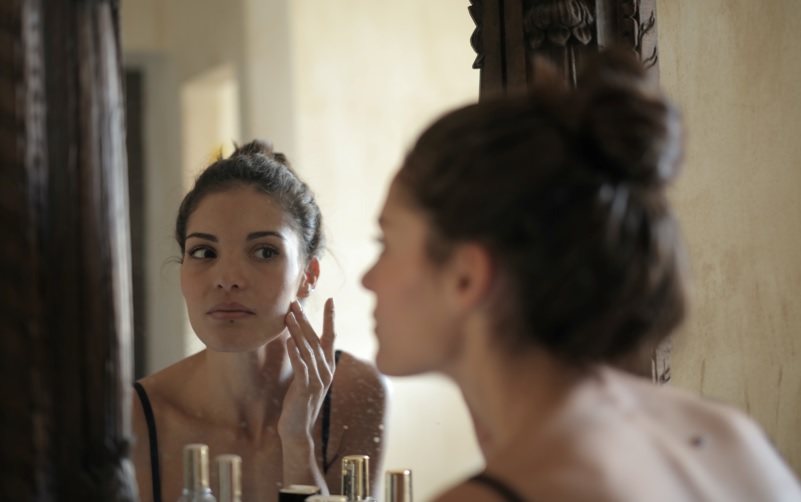 When we are stressed, the production of neurotransmitters and the activation of the sympathetic nervous system occur, resulting in the release of cortisol (the stress hormone) and adrenaline into our bodies (the adrenaline hormone). These modifications have a negative impact on the skin's natural defenses. Therefore, it may be sometimes better for students to get some persuasive essay help rather than trying to do the impossible themselves. Skin problems can develop or worsen when pathogens, free radicals, and other external elements are unable to effectively fight themselves against the skin, resulting in a halt in the healing and rejuvenation processes.
For many people, skin problems such as rosacea and psoriasis are not associated with stress since they do not manifest themselves in the form of visible symptoms on their faces, as is the case with acne. Before these aesthetic difficulties can be treated, treatment and care must take into consideration whether or not stress is a contributing cause to the development of the problems.
ACNE AS A RESULT OF STRESS
Let's look at how the skin and nervous system are intertwined and how stress may lead to such a debilitating condition as acne.
Cortisol, a stress hormone, is the major cause. Activation of the sebaceous glands results in increased sebum production, blocked pores and ideal circumstances for the growth of acne-causing bacteria. As previously discussed, stress impairs the body's ability to fight off harmful skin germs. In addition, the skin's barrier functions are impaired, allowing external pollution to enter the skin and promoting inflammation.
Cortisol also has a negative impact on the balance of microorganisms in the digestive tract, which can lead to an increase in acne flare-ups.
Acne isn't the only condition caused by stress-induced hormonal changes. The same cortisol can cause a considerable and rapid vasodilation, which can show up as couperosis, in the body. Free radicals and peroxidation in skin cells are both increased by the hormone, which also affects regeneration.
Stress and anxiety exacerbate skin issues, as do adrenaline and its side effects, such as vasospasm and oxygen deprivation in the skin cells. And, as you may be aware, the skin grows dull and gray, as well as showing early indications of aging without adequate oxygen saturation.
It is important for everyone who cares about their looks to reduce their stress levels. Anxiety may cause skin to age quickly and leave you with visible rashes, vascular asterisks, and other signs of irritation on your face.
PLANT-BASED STRESS PROTECTORS
Stress-induced skin damage necessitates a discussion on how to repair it, so let's begin. Cosmetics alone aren't enough.
Nature, on the other hand, has provided us with a variety of resources to assist us deal with the impacts of stress. Antioxidants and adaptogens are at the top of the list. Antioxidant cosmetics are the subject of a different article on this site. Plant, marine, or animal-based adaptogens can enhance the body's ability to withstand all forms of stress, and the skin in particular.
A growing number of cosmetics companies are including adaptogens into their formulations. These include ginseng, goji berries, dog rose, honey, ginger, moringa, and many more.
Salon treatments and home care products may certainly help to enhance the skin's state, but in order to learn how to rejuvenate the face and rid it of the effects of stress, one must adapt to a more thorough approach. Rest and nourishment must be restored, as well as specific ways of stress reduction including yoga, massage, meditation, and long walks.
HOW STRESS DAMAGES SKIN AND HOW TO PREVENT IT?
When we understand how stress affects the skin, we can determine what resources the skin need in order to properly cope with the negative impacts of stress.
The skin's protective properties are reduced by stress, which means that cosmetics will come to the rescue, which can increase barrier functions and so lessen the skin's response to stress. Genosys Skin Barrier Protecting Cream is a good alternative for this situation as well (SPC).
To combat free radicals and rejuvenate stressed skin, antioxidants are our go-to allies. E In C Serum from Phyto-C has a powerful antioxidant and anti-aging effect.
Another concern when the skin is under stress is the reestablishment of a healthy skin microbiota. Pre- and probiotic products, such as Molecular Savior Probiotics Repair Mist from Allies Of Skin, will aid.
The skin might get strained if it isn't properly hydrated, so use a moisturizer like Rejudicare's Emolia face lotion to keep it well hydrated.
THREE EFFECTIVE BEAITY PRODUCTS
After decades of inventing incredibly effective anti-aging cosmetics, Swiss luxury brand Valmont understands just how to recover youth after stress. The most popular product of the business, which for 30 years holds the title of bestseller – Prime Renewing Pack – a cream mask that acts at the cellular level and restores skin freshness and luminosity, evens out the microrelief and gives deep hydration.
A week-long course of intensive treatment with ampoules of Stress Control from Babor will assist to swiftly replace the resources lost as a result of stress. The package comprises 7 ampoule concentrates that soothe sensitive skin, alleviate inflammation, redness and boost the skin's immunological function.
Dr. Jart's Cicapair Mask, a rich mix of plant antioxidants and Asian centella, is an excellent alternative for stressed skin that is prone to irritation and rashes.
STOP-STRESS! MAIN STEPS
Fortunately, there's a way to make a positive difference. Determine what is causing your stress. Second, think about how you'll cope with the situation. Normalizing the circumstance can be achieved by a variety of techniques such as meditation, yoga, and deep breathing. Apply a face mask, light some candles, and relax in a warm bath. Relax and take some time for yourself.
Serotonin production rises during sleep. It, in turn, helps build collagen, which is responsible for the freshness of our skin;
Learn to manage with stress and worry;
An active lifestyle, a healthy diet, regular exercise, and exposure to fresh air all contribute to reduce blood cortisol levels and maintain normal blood pressure.
Correct cosmetic maintenance and protection of the skin against the harmful effects of the environment are essential.