Sweet SMS on Rain – Barish Sawan Rim Jhim SMS Message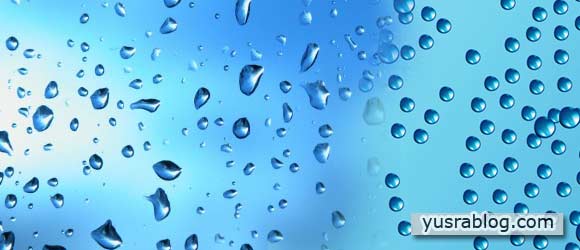 If you are fond of rain, barish and rainbow sms text, rainy season sms message, rainy day sms messages, you can read and share lovely collection of rain sms messages and text.
Feel happy and enjoy sending rain sms – rain text message – barish rain messages. It also includes some really romantic rainy day sms greetings & text messages in roman urdu. As the sms are in multiple languages so you will also have first sawan and rimjhim sms and barish sms .
1. Besan ki Roti, Lemo ka Achar, Happy Rainy Day
Besan ki roti,
Lemo ka achaar,
Doston ki khushi,
Apnon ka pyar,
Sawan ki rain,
Kisi ka intezar,
Mubark ho aapko,
Barish ki bahar,
/ / / /
/ / /
/ /
Happy Rainy Day.
2. Aaj Badal Kalay Gehray Hain,Aaj Chand Pay Lakhon Pehray hn
Aaj badal kalay gehray hain,
aaj chand pay lakhon pehray hain,
Kuch tukray tumhari yaadon k,
bari dair say dil mein thehray hain,
3. Aaj Halki Halki Baarish Hay
aj halki halki baarish hay,
aaj sard hawa ka raqs bhi hay,
Aaj phool bhi nikhray nikhray hain,
aaj un main tumhara aks bhi hay,
4. If I Could Pull Down the Rainbow
If I could pull down the rainbow I would write UR name with it & put it back in the sky 2 let everybody know how colourful my life is with a friend like U. " my love".
5. Most Beautiful Rainbows in Rain
Just As The Most Beautiful
RAINBOWS Are Born From
RAIN
Same As
The Most Beautiful
…LESSON Are Born From
PAIN.
6. Wo Yaad Bhi Ab k Aaya hy
Wo Yaad Bhi Ab k Aaya Hy Aur Jaag Uthi Hy Khwaish Bhi
Taaza Dard Aur Sard Hawa Hy Aur Saal Ki Pehli Baarish Bhi
Happy Rain.
7. Barish ki Boondein – Barish ka Paani
Ab ke sawan(rain) mein paani barsa bahut,Paani ki har boond mein woh aaye yaad bahut.Is suhaane mausam mein saath nahi tha koi,Baadlon ke saath in aankhon se paani baha bahut.
8. Barish Tufaan ki Wajah Biwi
Ek aadmi apni biwi ka antim sanskar kar ke, Ghar ja raha tha ke achanak bijli, Chamki, Badal garje, Zor se barish(rain) shuru hoi, Aadmi bola lagta hai pahunch gai dozakh mein.
9. Rain in Summer
Summer rain wash away And I'm gonna be ok All the pain gone away Find a way make a change Tomorrow brings another day For you and I to love… For you and I to walk away.
10. The Rain Makes all Things Beautiful
The rain makes all things beautiful. The grass and flowers too. If rain makes all things beautiful why doesn't it rain on you?.
11. Mubarak ho Aap ko Summer ki Pehli Barish
Maan lo aaj tum hamari ye guzarish, Dilo'n se mita do aaj saari ranjish, Jhoom lo, naacho, gaao aur khoob khusiya'n manao, Isi umeed k saath Mubarak ho aap ko summer ki pehli barish, "Good Noon".
12. The Rain May be Falling Hard Outside
The rain may be falling hard outside,
But your smile makes it all alright.
I am so glad that you are my friend.
I know our friendship will never end.