What To Know Before Hiring A House Cleaner
It is always essential to hire the best house cleaner. There are several things you should check out before hiring the professional. Different homeowners have varied expectations. Take into consideration your personal preferences before hiring a given cleaner.
You can hire a cleaning company or opt for a sole proprietor to carry out the cleaning work every week. The time when you would like to get the cleaning also matters. There are some homes where they would like to get the cleaning services every day while others would like to have their home cleaned once a week.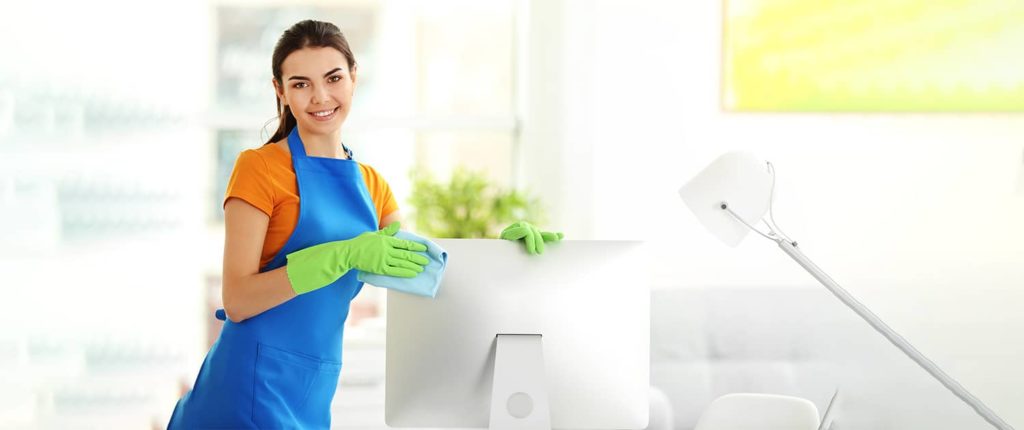 The cost of the services will vary from one cleaner to the other. Different companies operate differently; it is essential to check out the terms and conditions of the several service providers before you hire one. Always ensure you hire the best cleaner who will guarantee you the best services.
1. Type of service providers
You can hire an independent worker or go for a professional cleaning company. When you decide to hire an independent worker, you will have one person cleaning your home now and then. People who want to maintain a high level of privacy in their homes will decide to go for sole proprietors.
When you only allow a few people or one person to enter the home, you will easily track him if one of your items is missing. It is unlike when you hire a company that will send different people each week. If you decide to work with different people over a long period, you may find it hard to know when your items will go missing.
There are several benefits to hiring a big company for your house cleaning services. The big company will deploy several house cleaners, and they will accomplish the services fast. Some big homes will require a lot of workforces. You can work with a company with a good reputation for offering quality services in such a case.
Working with a good reputation in offering top quality services will assure you the best service delivery. Always ensure you hire people who have been fully insured and bonded to offer the services. You can ask about their qualifications before you can hire them. Take time to check the several companies available out there before hiring one.
2. Find a Referral
Always ensure you work with a company that has a good reputation in offering the highest standards' cleaning services. Your family members and friends have experience with different service providers. It is essential to check out the different service providers and compare them before you stick to one.
Asking people you trust that family members about the best service providers will make it easy to get the best professionals. Ensure the professional you hire is known to use the right cleaning detergents. If you consider a company, then check out their website and see whether they have good reviews. Third-party review sites can also allow you to know more about the quality of services offered by a given company. Getting a referral is very necessary if you are after hiring people who will do the best job.
3. Interview Several Candidates
Research on house cleaning topics and ask the right questions. The best company or professional to hire for your house cleaning should be fully knowledgeable. Ask questions such as why they decided to do the job, and the period they have been serving people in your given area. Check out references and the criminal history of the people you are about to hire.
Remember, when you introduce someone to work in your home, they will know a lot about your home security. It is good to ensure you are working with someone who will not put your family members at risk. The way the interested housecleaners will respond to your question will make it easy to know whether they can assure you the best services. Always hire professionals you can trust to work in your home.
4. Decide on pay structure
You can hire house cleaning professionals and pay them on an hourly basis or a flat fee. Some companies may have their non-negotiable terms, but others will allow you to negotiate. Paying a flat fee may make the professionals rush through the work and leave some dirt behind. A housekeeper who works on an hourly fee may be slow so that you can pay him more. Take into consideration your cleaning needs before you decide to strike a deal with a given cleaner.
5. Decide on Tasks
There are several tasks you may like to be done. Discuss with the housekeeper and let him know the task you would like to be done. Tasks such as sweeping, scrubbing, and mopping are standard, but you may like him to go the extra mile and other services such as laundry, cleaning dishes, and cleaning appliances.
Your housekeeper's insurance may limit other tasks, such as cleaning the exterior of your windows. There is a high risk involved; hence you should be considerate. Tasks that require climbing ladders, such as caning chandeliers, may be denied. Be free to discuss with your cleaner, and you will know the task he can perform and the amount you will pay.
6. Agree to a trial period
Locating the best housekeeper may be challenging. Some companies allow you to have a trial period. You can start working with such companies, and it will be easy to know the best professionals. It is good to stick to the best cleaners. The best way to choose the best candidate for your work involves comparing several service providers. It will be easy to know the best expert if you can compare several housekeepers. A company that offers a two week trial period will make it easy to narrow on the best cleaner.
7. Set expectations and boundaries
There are some chores you would like the housekeeper to perform, and those you will not be free. Be fair and list down all the duties you expect the professional to perform. A clear list will make it easy to decide on the payment. You may not want the housekeeper to sue your television, stereo, computer, or telephone.
Ensure you let him know before he can start the work. Some people would not like the cleaners to work in their bedrooms. You can ask him not to enter it. Having clear boundaries and expectations makes it easy to work with the house cleaner and get the best results. He will be free to offer the best services if you can offer him cleaner guidelines.