DIY Garden Decoration with Stones: 13 Spectacular Ideas
13 Uber stylish DIY garden decor solutions using stones that will wow your guests!
If you have a yard, then you are one of the lucky few who can use these awesome decor ideas for boosting your home decor needs on a budget! Having these as a part of your yard and garden decor means that you can enjoy fresh air or can even opt to enjoy a barbecue or wish to relax while watching your beautiful gardens.
Follow these styles with natural stones to get the most awesome garden decoration that you can give to your home garden.
Why go for the garden Decoration ideas using stones?
Do you have a garden, yard or small porch? If yes, you need to opt for garden Decoration ideas using stones and pebbles. You can improve the appearance of the home and garden area using the right methods.
The flowerpots, yard and the garden area can be easily decorated using these methods to improve the overall look of your home. If you have gathered many stones on the summer season or trip, then the same can be used for getting beautiful designs for your home improvement needs.
You can opt to paint these or place these in groups plus you can use these to beautify the yard and garden decor ideas on a budget.  Similarly, these can be used along garden paths, planters and edges to get the best results.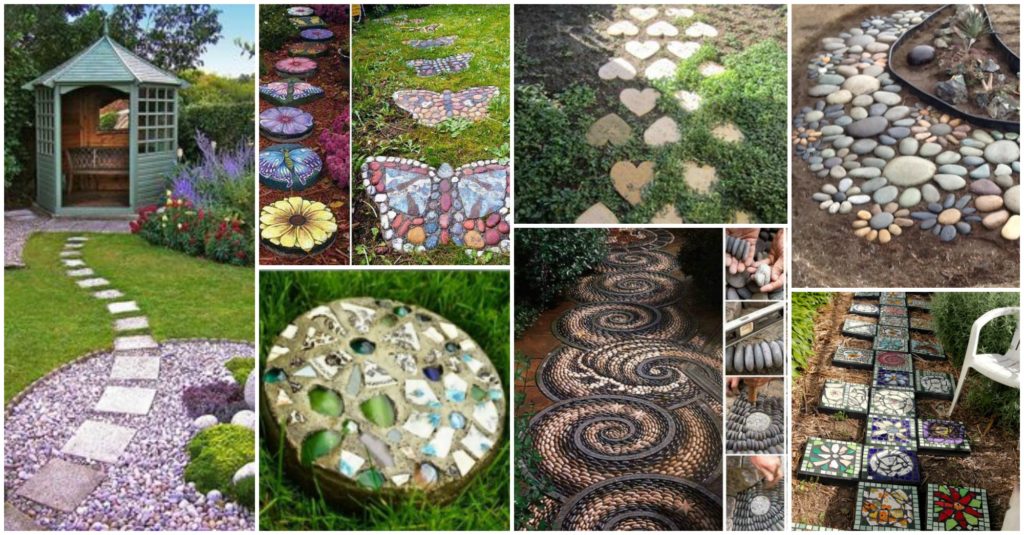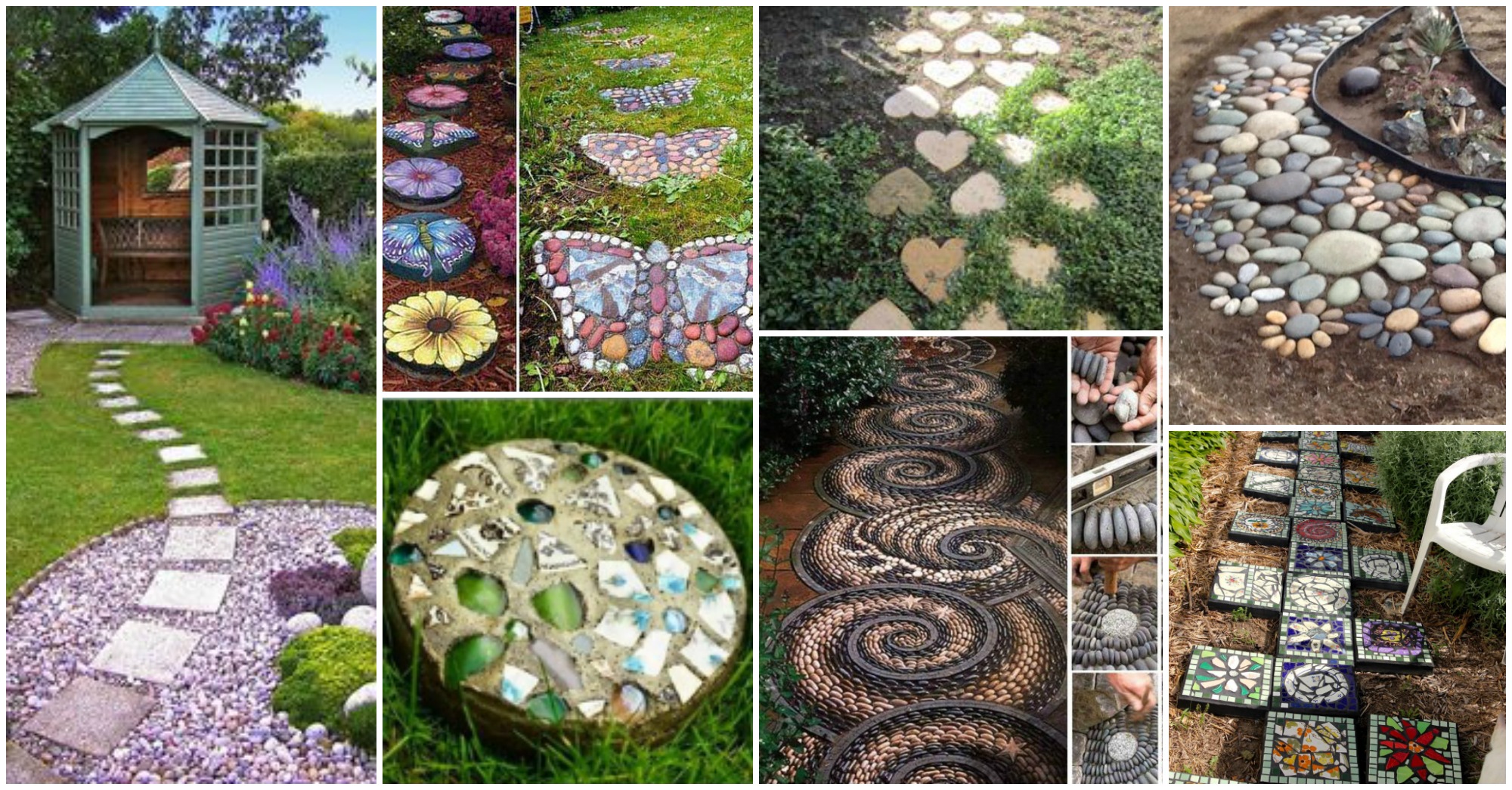 Below is the list of the garden Decoration ideas using stones that makes things easy for you. So, get inspired and use these around the house to attain the best results.
Amazing garden Decoration ideas using stones:
You can opt to choose garden Decoration ideas using stones in various shapes and sizes. As a result, you will be able to decorate your home using stylish ornaments.
A landscape using rocks is an important and essential decorative idea that is popular with the gardening experts. Even if you do not wish to have an actual rock garden, you can opt to place these around planters instead to frame the structure or to decorate the space in a way that attracts people. Similarly, gravel, rocks and decorative elements are used to enhance your garden decor.
Fountain and stone lined ponds!
If you have space, then you can use these ideas to create a beautiful water body that flows over stones and pebbles. Add such a water feature to the garden by using realistic rocks and stones at varying levels.
Call in an expert to finish the same using a low height boundary at the bottom of the pool. Use lotus leaves and moss around the steps, you have a perfect natural element in your home to delight your senses.
Steppingstones set in mortar or earth can be a good idea. These give the shape of sidewalk that helps you to create a pathway away from flower beds, herbs and vegetables. Using granite, sandstone, slate, etc. a spacious appeal can be given to the garden. You can call in a landscape expert to attain the best results for your home.
This is a good idea for half-wild woodland effect and using a simple execution plan, these can create a natural and peaceful environment.
Using pebbles for your garden decor ideas especially around drainage systems and grates is recommended. This helps to add texture without affecting the texture or drainage areas.
Use various shades of pebbles to decorate and unkempt or unwanted lawn. These offer good coverage and add personality to the area. These can also be placed over a weed mat for the best results. It is recommended to go for 30mm pebbles along with 70 mm coverage especially if you have foot traffic.
You can also place these below the trees for creating a visually appealing outcome.
Awesome garden Decoration ideas using pebbles:
Pebbles are another great way to create beautiful garden Decoration ideas, shapes, pathways. It also helps you to remove weeds and would blend beautifully with the original plants and bushes.
Thus, if you wish to build a garden stream, fountain, pond, etc. you need to bring in pond liners along with gravel to get the best results. Therefore, using polished stones or even black ones to decorate your garden can be a good idea.
If you wish to proceed with a garden or planter decor idea, then these cute ladybugs will be a perfect idea. Paint asymmetric stones in red and black to emulate the ladybug. These look awesome in any garden and look beautiful together when placed around the flowerpots.
Similarly, you can use tic tac toe to adorn the garden area. Use a large wooden piece and give it a coat of varnish. Once dry, adorn these using ladybugs and tadpoles made from stone. Your kids will love it every time they are out in the garden!
You need to simply stack up few and wide sandstone blocks in the form of steps for your garden spaces. Use pebbles and smaller rocks to evaluate your gardening possibilities and allow various ways to create an effective outcome.
Similarly, you can create the magic of a hillside garden or picturesque landscape using terraced beds within the multilevel stone steps in an upward trend.
Landscaping using colorful stones:
Larger and colorful stones are often used to create designs around flowerpots. You can consider using these in a decorative manner or even as building material.
Larger rocks are quite interesting especially when they have a slightly asymmetrical shape, design or style. This helps to create a stylish appeal
Stone bordered flower beds
Stones can be an inexpensive addition to the garden decor ideas. These are beautiful and when used in a good way, make your garden appear awesome. For instance, edging a patch of garden soil using small rocks is an easy and affordable way to create a plantation area that acts as a bed for garden flowers and herbs.
Irrespective of what you are decorating, these stunning backdrops will complement your garden decor. Using colorful eye-catching stones is a good idea that can add to the overall garden theme.
Using asymmetric or colorful stones
One of the awesome garden Decoration ideas include the use of small stones along with other asymmetric ones to create an awesome decor idea. Similarly, using moss, thyme, floor coverings, etc. makes for a good idea.
When you decide to use these around the flowerpots or planters, these must be used in a combination of various colors and sizes. 
Using stones is a good idea to boost your home decor naturally especially if you combine these to make a stylish stone wall!
When you combine stones of varying sizes and colors for the stone wall, it makes it appear more in a natural addition to a garden. When used with stone figurines and antique benches, it creates a huge difference to your garden decor ideas.
Similarly, you can create unique stone structures and sculptures. Use hot glue to stick stones in a desired shape and lo and behold! Your beautiful sculpture is ready.
Stone DIY garden Decoration ideas:
Autumn is a good time to start with these DIY decor solutions especially if you are looking for budget garden Decoration ideas.The time is neither too hot nor cold to harm your ideas. So, irrespective of the fact that you like outdoor or indoor crafts, autumn months bring a positive vibe to these projects. If you wish to use rocks and decorative pebbles for the garden area, then this is perfect for you.
The stylish and colorful stones are often used to create awesome designs in the form of garden markers around flowerpots. These markers work wonders for your indoor and outdoor space. Thus, if you wish to decorate the flowerpots, garden area, etc. use these to mark the plants.
You can paint the stones to look like stylish veggies around the garden and this will make your children squeal with laughter! This is also a good way to teach them about plants and herbs.
You can also opt to create adorable little footprints around the garden as a part of the DIY projects. Place them in a manner to get an appearance of "walking footprints". You need a few stones and pebbles to create foot and toes. Once you paint these or let them bask in their original glory.
Ever thought of using stones and rocks as a beautifying accessory or layout material for your garden decor projects. Use plum and grey shades using slate, earthy brown shade of quartz crystals, green shade of Anatolia boulders and golden shade of sandstone to make an interesting palette for your garden.
These are natural elements that add a new lease of life to an existing garden decor or planters to gain the best results.
Frequently asked questions:
Q 1 – How to create a Zen rock garden?
Answer – A Zen Rock garden contains moss islands, evocative boulders, raked pebbles. This creates a new dimension and visual appeal to the area. You can use a lower border of flat rectangular stones to place around smooth pebbles. This helps to protect the same from children and pets using a raised terrace.
Q 2 – How can I create yard art for my garden?
Answer – You can create an eye-catching and attractive landscape using various patterns and designs. Once done, line these with pebbles. For instance – you can create chequerboard, maze or even huge circular patterns on grass using the pebbles. Doing so will keep pets from digging around the area. This helps to block weeds from growing. Ask a gardener to help you place these stones on top of soil and check water drainage. On the other hand, to avoid rainwater storage, go for porous rocks and get the best results.