How to Care for Gucci Designer Bags
No one would buy a Lamborghini and dump it in their old dusty garage, would they? Why should it be any different for Gucci designer and luxury bags?
Even if the Gucci bag was made of the most exotic materials on the planet, if it is left soiled and uncared for, it will deteriorate. You don't have to have a separate vault or a bulletproof casing for your precious bags. However, caring for the bags is an essential part of owning these luxury items.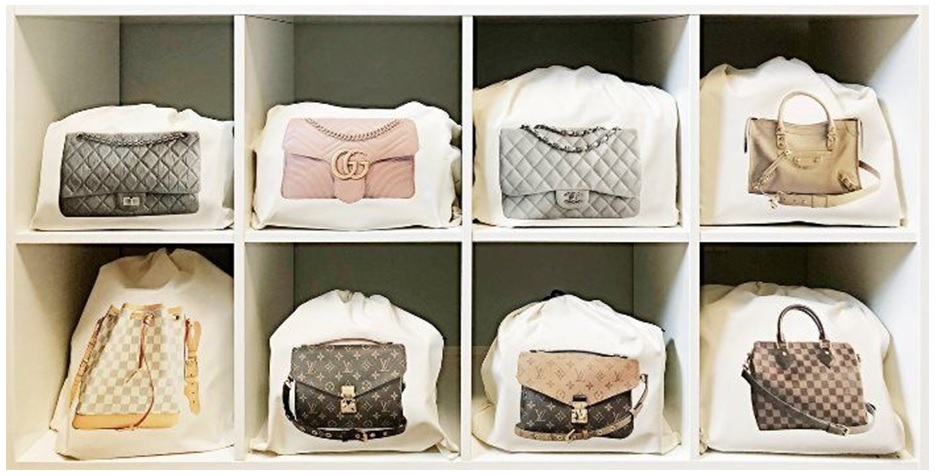 Here are some easy and practical tips on how to care for Gucci designer bags. 
The right storage
Every luxury bag comes with a dust bag, so use it. It is important that you store your bags in an upright position, so it does not go out of shape. Use tissues to stuff the bag but refrain from using newspaper for this purpose as it can cause staining.
If space is not an issue, it is best to store the bag in the box it came in. If the bag has a chain handle, put it inside the bag so it will not dent the leather. Do not store your bags in direct sunlight. 
Cleaning
This is typically determined by the type of material it is made of. Leather and canvas as the two most common so invest in a good quality leather conditioner for your leather bags. Canvas bags can be cleaned with a damp and soft cloth.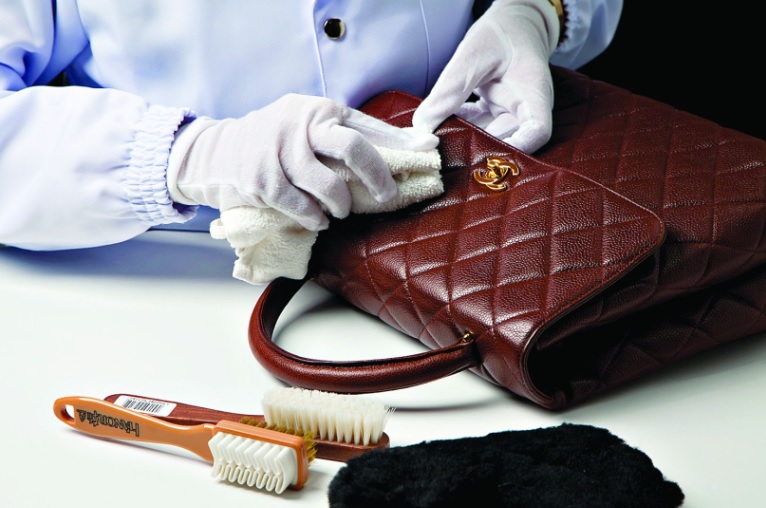 Remember to clean your bags after every use before storing them away. If you leave the dirt and moisture on the bags, it can stain or develop molds. This will not only affect the appearance of the bags but reduce its value. And what a shame that would be!
If the bag sustained a serious stain, it better to have a word with an expert. You can find a leather specialist in your city or speak to someone in the brand's retail store. 
Care on the go
If you like to use your expensive Gucci bags on the go, consider having the dust bag on standby. Keep them covered unless they are on you. This will protect the bag from dust through places such as security checks.
Refrain from keeping your bags on the floor unless it has a metal foot. Direct contact of the leather or suede with the floor is not ideal. It also doesn't make sense to keep a thousand dollar bag on a place where a thousand feet have trodden.
Use some TLC
Since we love to have these gorgeous but eye-wateringly expensive Gucci bags with us all the time, it needs love and tender care. General and common care tips we suggest include:
Using a makeup pouch. Makeup can spill and stain the interior of the bags.
Rotate your bags. If you use one every day, it will not recover greatly.
Keep it away from water and moisture. Leather and water are mortal enemies.
Don't stuff your bag to the brim.
To clean the insides of your bags, use a lint roller. If the inside is also leather, use the conditioner.
Keep your bag in a cool and preferably dark place.
If the bag was exposed to water, air it out immediately.
If you don't have a dust bag, use a soft pillowcase to store your bags.
Do not throw away the receipt. You never know when it will be required.
Final thoughts
When you have spent a fortune on something, it deserves to be treated and used accordingly. Caring for your Gucci luxury bags properly can increase their life but also help them retain their value. Additionally, you can also read here for more information on designer handbags and also spotting Fake Gucci bags.