Why Telemedicine is So Important
Life is often too busy and chaotic to wait for an appointment to see your doctor or to sit in a waiting room until a specialist can fit you in. Telemedicine changes all that, particularly when it comes to birth control. However, what can it do for you? Here are just a few points to consider.
What is Telemedicine?
The gist of Telemedicine is that you have access to health care and services from your home computer or smartphone. That could mean quicker care for any number of complaints or ailments long term, but it means a lot for women's health right now. Beyond just any condition, a doctor or medical provider can offer you a prescription for birth control even if you live outside of their area of service.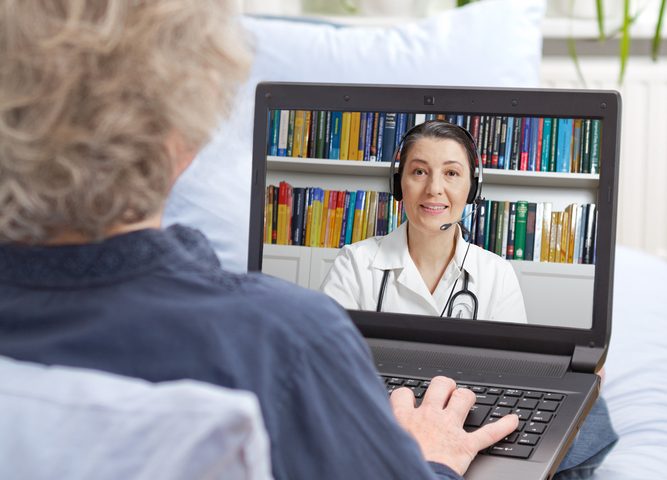 Nearly 61 million American women are considered to be of reproductive age (15-44). Of that number, 43 million are sexually active, and only 60% of sexually active women are using a form of contraception. That may not seem like such a big deal, but access to birth control has become increasingly difficult, particularly in some parts of the US. If you don't have access to (or you can't afford) an effective form of birth control, you may rely on your partner, or you may use a less effective form.
What does Telemedicine mean for you?
Telemedicine is a great way to offer the level of health care service and support that millions of women desperately need, but may not currently receive. Telehealth provides you access to real diagnostic care and education that will directly serve you even if you don't live near a doctor or health care provider. You don't have to search and travel long distances to get an appointment: you have immediate access to real-time video calls with professionals who are there to listen to your concerns and help you get the care you deserve.
Telemedicine also helps to address the stigma, socioeconomic considerations, and other real-world obstacles that you may face.
How can Nurx help?
If you've ever used (or considered using) Nurx, you may already know how telemedicine works. It's a streamlined and completely transparent process. You log in, answer a couple of questions about yourself (including insurance details) and then indicate which form of birth control you'd like. Our team of medical professionals reviews your information and then immediately writes you the prescription you need.
Our goal is to make sure that you are healthy and happy, but that also means that your sexual health and wellness are also of foremost importance. There's lots of misinformation and fake facts related to your health and also about your use of birth control. By providing reliable access to birth control, as well as an ever-growing repository of information and resources, we want to help you recognize the myths and combat them with facts. Telemedicine can and should be one of the tools to help you achieve full health and wellness. Take a look at some of the ways you can use it:
Use it if you live in a remote area.
Use it to get what you need quickly.
Use it if you want a second opinion.
Use it as a proactive way to manage your health.
Never let inconvenience, or your busy schedule, get in the way of getting the quality care and prescriptions you need. Telemedicine can help.