Pakistani Fashion: Top 5 Clutch Bag Collection
The perfect wardrobe for a female will always have a careful selection of evening handbags. Evening and formal dresses do not pair well with a leather handbag or large tote, in those instances the popular to go design is a clutch bag. Clutches look handmade and personalized as they have details and embellishments that stand out and create a unique design.
For a night out with friends and family be it dancing, dinner dates or social gatherings, the perfect clutch bag will be able to carry your essential belonging without feeling too heavy. The lightweight material and delicate string to either hang the bag on your shoulder; the wrist can be added optionally if ladies do not want to hold on to by hand all evening.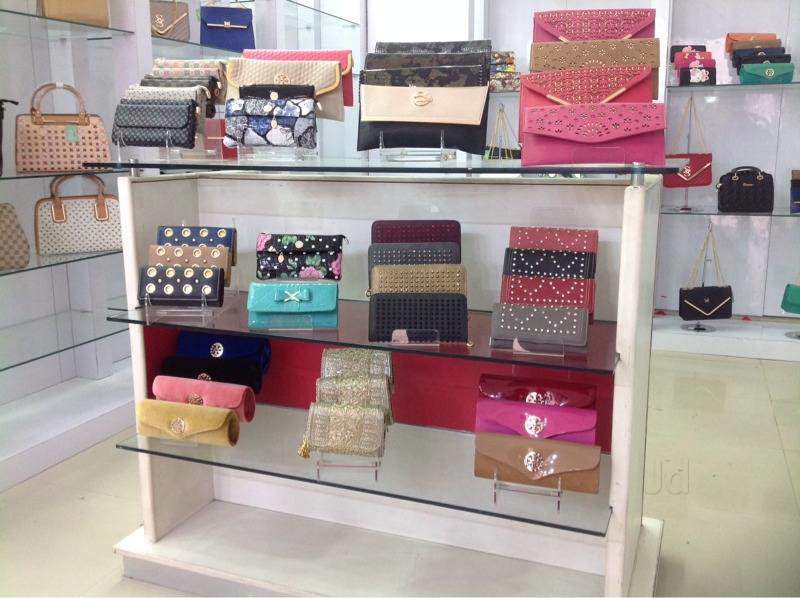 Following are the top 5 fashion brands that offer clutch designs for ladies looking for casual, professional, formal, festive and wedding bags.
(Order of High to Low Price point)
1. Farah Talib Aziz
Named after the popular fashion designer herself, this collection has exclusive intricately gold motifs paired with mother of pearl panels that look oceanic and something made for a mermaid. These pieces are high end and can be worn with bridal dresses and formal dresses to weddings and fancy dinner parties.
2. Borjan
The brand Borjan is known all over Pakistan as an easily accessible and able to cater to a wide range of prices making it easy for women of all economic backgrounds to shop under one roof. Their clutch collection has over 20 designs that are highly stylised with satin, velvet, gold and silver mesh material that is paired with bright diamond-studded broaches that make these designs feel premium and high end.
3. Insignia
Every girl needs a fun and modern clutch bag that feels urban and chic. The clutch bags by Insignia are minimal and feel like they belong in a design store in the SOHO District of New York, USA. The unusually unconventional shapes with cube-like structuring look like it was designed for internal runway collections. These clutches are statement pieces that will pair well with a sporty blazer, jeans and white kicks.
4. Nishat Linen
The chic and classy Nishat Linen clutch bags in are the epitome of high-end boutique aesthetic. They have animal print motifs embedded into the design. The material feels structured into geometric shapes and traditional envelope-style design. The snake and zebra prints look retro and vintage styled in a glossy shiny black and neutral color profiles. The marble motif looks stunning and can be worn with eastern and western ensembles.
5. Metro
With a sizable collection of almost 80 clutch bag designs, Metro is able to cater to a wide variety of styles, tastes and occasions in their collection. The wedding clutch bags are traditional crystal work embellishments in gold and silver color profiles. The party clutches are in satin colors of royal blue and crimson red, that have a high-quality finishing and reliable clasps that ensure nothing will be lost when carrying the bag.