Long-Term Strategies for Reaching Financial Independent with a Family
Long-term strategies allow you to make impactful moves towards financial freedom and independence. Plus, planning also ensures you're prepared for the future of your family, mitigating any future risks and ensuring your family doesn't have to worry about money. Reaching financial independence with children and a family around you can seem complicated, especially when you have to care for them and provide them with necessities and luxuries. However, with a long-term strategy in place, it's possible to reach financial independence quicker than you think. No matter who you are or what you want to do, it's possible to reach your goals as long as they're clearly mapped out within a reasonable timeframe.
Are you interested in learning more about putting together a long-term strategy for reaching financial independence? Perhaps family life is getting on top of you? Or you want to set out your finances and feel in control of the money going in and out of your account every month? Keep reading for more information and strategies for you to try in the future.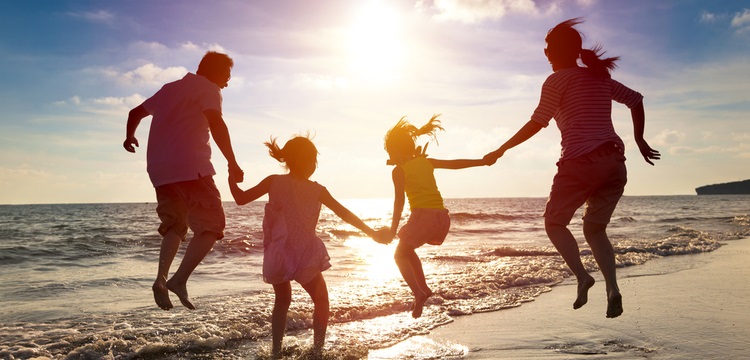 Set Clear Goals
Having clear goals is the key to success; in every sense, you need to be sure of your goals and what you can achieve. In order to set out goals, be sure to seek advice and expert knowledge on finances. While you may consider yourself a financial expert in the field of long-term strategies, it's still always best to ask them what their opinion is. Psychology suggests those who have a clear goal in mind are self-motivated and driven to reach new limits, on both a personal and professional level.
Seek Security
When thinking of a long-term strategy, in general, you have to always seek the most secure investments as they're best. Secure investments ensure your money is safe and that you reach financial independence without worrying that you're going to lose everything you've put into it. Seeking security from your money will allow you to take care of your finances even when you're not sure of what to do. When you have a family, security is the most important thing to consider since you don't want to lose any money you do have. Security doesn't have to look like an investment; it can be the person or company you're working with, as well as how you go about investing.
Invest Your Money
The best way to see financial gain on any savings or money you have is to invest your money. A hands-off property investment strategy may be the perfect option for the parents of a family who need time to spend with their children, but also would like to gain financial rewards from property investment and eventually reach financial independence. RWinvest offers its investors a hands-off experience when investing in property, and this includes arranging tenants to live in the property and assuring everything runs smoothly with the investment process. People often build up their property portfolio and gain financial freedom through having multiple properties they rent out to tenants of all ages. Investing your money in property gives it security and will mean you're still able to have family time with your child while building up the money in your bank.
Put Savings into an ISA
Having an ISA is the safest way to store your money, especially if it's for a child when they're older. However, as well as being for your child, you can put your money into an ISA to create a rainy day fund. The key to reaching financial freedom is having a fund aside that can be used whenever you need it, whether that is for emergencies or a holiday – that's the secret to being financially free. ISA's can provide you with good returns on your money, the likes of the Lifetime ISA give £1,000 for every £4,000 deposited into the account. Plus, you won't pay any tax on the interest you earn up to £20,000 per year too!