Pakistani Hot Models Tattoo Designs
Focus of this post is about creative, beautiful and sexiest tattoo designs and piercing by Pakistani hot models. Pictures are captured at PFDC Sunsilk fashion week. Pakistani top models and designers have made this event marvelous with their unique, attractive and awesome contribution. Pakistani girls can conceive ideas of body piercing and beautiful tattoos with this post.
Fia Ali Piercing Style For Shiayanne Malik
Fia walks the ramp for Shaiyanne Malik and strikes a pose with her piercing and all!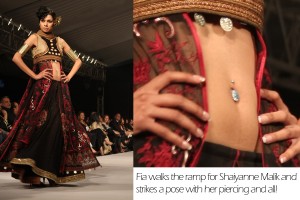 Meesha Tattoo Designs For Nayna
While Meesha's tattoo is no mystery at all for us, it definitely adds to her charm and style. She wore it proudly through out the PFDC Sunsilk fashion week and was definitely a stand out!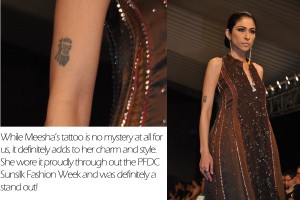 Nadia Star Tattoo For Elan
While Nadia Hussain's "Star" shone bright for Elan, there were things that 'lay beneath' and remained shrouded in mystery!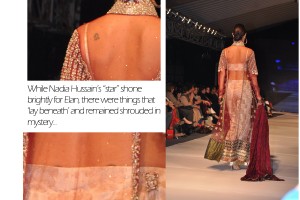 Rabia Sexy Tattoos For Rehanas And Sadaf
Ok, It's official: We love Rabia but and her two tattoos are definitely no exception to that fact!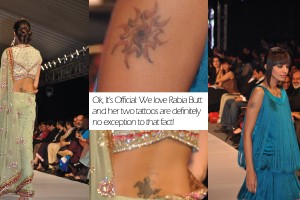 Rubiya Hot Tattoo For Karma
Rubiya Chaudhry intended to bring a lot more than oomph and style to the PFDC Sunsilk Fashion Week and we could not agree more with her winged ambitions!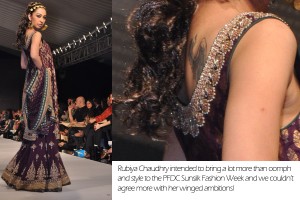 Sadaf Malattere Buttrefly Tattoo For Ammar B
Who said designers don't have good taste in tattoos? Sadaf Malattere proves the skeptics wrong with her beautiful butterfly as she walks down the ramp for Ammar Belal at the Fashion Week in Lahore!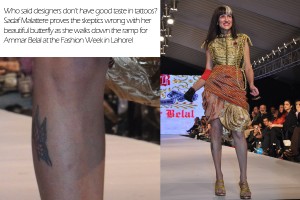 Sana Belly Piercing For Shaiyanne Malik
We knew Sana's walk down the ramp for Shaiyanne Malik will set the place on fire but little did we know she came packing with a heart pounding style, a cute belly piercing and some strategically placed tattoos! Va Va Voom Sana!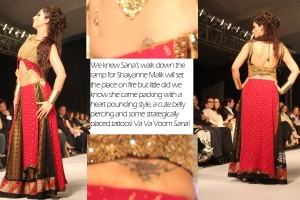 Vinny Cool Tattoo For Nomi Ansari
Of course Vinny's 'two faces' need no introduction! They are an integral part of her unique styles and appeal and she made sure she brought them along for some bubblicious fun as she playfully walked the ramp for Nomi Ansari on the last day!