Top Five Trendy Makeup Application Tips in 2022
Makeup industry experts believe that 2022 is the year of extremes for most women. They predict that some women will wear little to no makeup, while others will go for an aesthetic with extra colorful eyeshadows.
Whether you enjoy using powder foundation to achieve a particular facial look, or you like the "no makeup" look, you may be wondering how best to apply makeup to keep up with 2022 trends.
The best part about being a makeup or fashion enthusiast is that changing trends bring freshness and uniqueness to everyone's aesthetic. Rather than applying makeup in the same way for years, you can learn different techniques and trendy styles to spice up your look for work or nights out.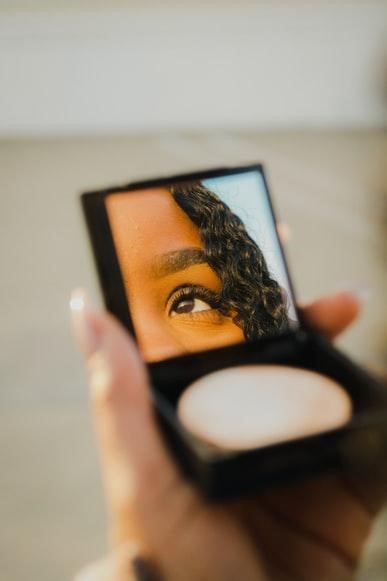 Below are the five most exciting makeup application trends and tips for 2022.
1. Semi-Permanent Makeup
One of the more interesting makeup trends to emerge in 2022 involves semi-permanent makeup. Many women are using brow or lip tattoos, which are semi-permanent, to elevate their aesthetic without making any permanent changes to their bodies.
If you want fuller eyebrows that do not require daily maintenance, or you are hoping for a puffier lip without long-term consequences, you can now make it happen. All you have to do is visit the relevant tattoo artist, and they will be able to help you achieve the look you desire.
2. Minimalistic Aesthetic
While appearing outlandish and as though you are going to a nightclub is very trendy in 2022, the opposite is also true. The minimalist makeup aesthetic is very much chic this year.
Many women are choosing to go with a simple, natural-looking aesthetic, especially if they are heading to work or meeting with friends for brunch or a coffee. Such a look does not mean you apply no makeup, but you use minimal foundation and ensure the colors are a near-identical match for your skin tone.
Such a style allows you to cover up any acne or blemishes on your face but still leaves you looking fresh and as though you did not even apply any makeup.
3. Dark Lip Liner
Another trend that is emerging in 2022 is the darker lip liner. You may have noticed this trend a few years ago when it became very popular with specific celebrities.
The trend is being seen a lot more in 2022, with celebrity stylists already showing off how they are dressing up their clients for major events with darker lip liners.
The idea is to show up to a fancy event, such as a nightclub or a glamorous party, with the upper part of your lip featuring darker lipstick. Such an aesthetic not only makes your lips stand out but makes them look fuller and healthier as well.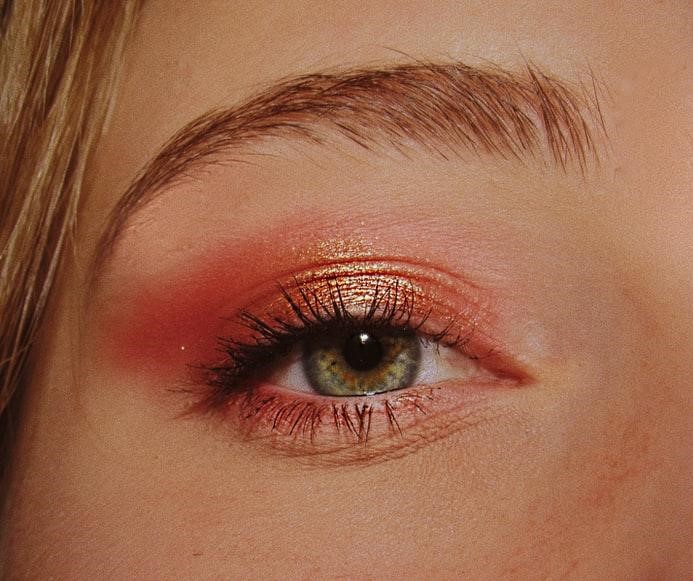 4. Lifted or Laminated Brows
Those who prefer to stick with their natural eyebrows, or enjoy applying extensions, may be big fans of this trend. The idea is to showcase bold brows that contrast against the rest of your complexion.
Having such pronounced eyebrows, which look shiny and curved towards the top of your head, will make you stand out among a crowd. Even if you are heading to meet a friend for coffee and do not want to change out of your casual attire, you can spruce up your eyebrows to look like you made an effort to dress up!
5. Glitter Makeup Aesthetic
Younger women may want to take advantage of the glitter makeup trend that is taking 2022 by storm. You may have seen photographs of celebrities and influencers on Instagram as they showcase their best impression of the glitter makeup trend.
When you want to stand out among your friends or family, or you are hoping to get the attention of one particular person, glitter makeup could be your biggest ally. Such makeup is so much fun to apply, and you can change up the colors of your eyeshadow for various events or times of the day.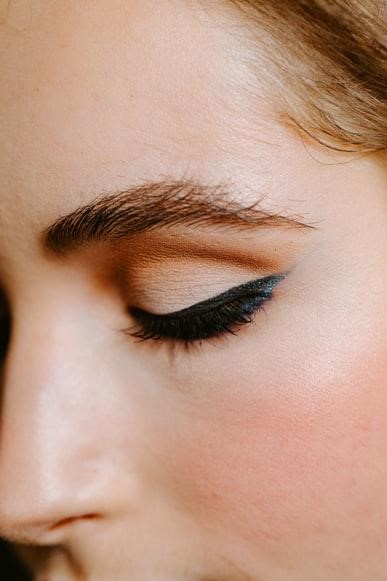 Perfect Your Look
The beauty of doing your makeup most days is that you can iron out any flaws in your system. Rather than trying a new look for a major night out, you may want to test parts of the look when you are getting ready for work on a random weekday.
Perhaps you are ahead of schedule while getting ready in the morning one day. You can add some new elements to your makeup routine. The above list can help you draw inspiration for those new makeup tips or techniques.
When you incorporate those tips into your makeup routine a few times, you will be surprised at how quickly it becomes second nature. Now you can keep up with 2022 makeup trends and still get ready for work or gatherings on time!