5 Summer Must-Have's for A Woman's Wardrobe
The colder weather is officially behind us and there is nothing but sunshine and warm evenings ahead. Now is the best time to pack away those winter layers and update your wardrobe to celebrate better days. With the success of various COVID-19 vaccinations campaigns across the globe, travel is back on the table (albeit safe travel) which means holidays are a thing again. At last!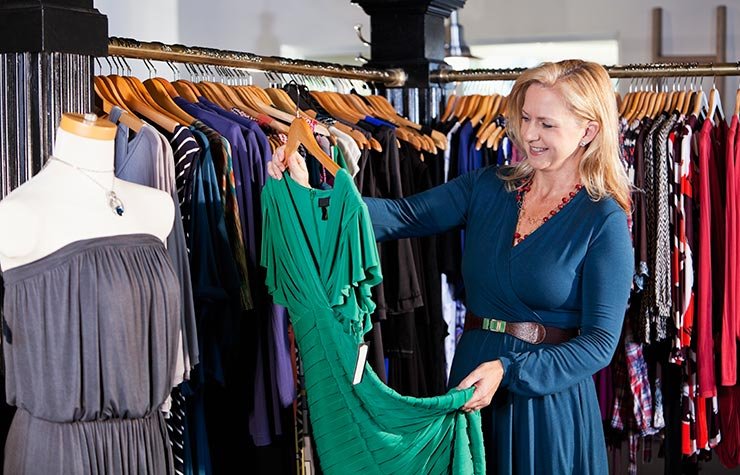 Here are 5 must-have clothing items to see every girl through the hottest months of the year.
1. Denim Jacket
Even the best summer seasons have cooler evenings from time to time, which is great because nothing pairs with a cute summer dress quite like a denim jacket. Denim jackets are inherently cool and they have a great way of helping you regulate your body temperature. Be careful with pairing too much denim though, that trend is over. Denim is also fantastic for absorbing your favorite perfume so you'll have a fresh scent all night.
2. Souvenir Jewelry
The shell trend of recent times has not gone anywhere; in fact, it has gained so much traction amongst the fashionistas that it now includes pearls as well as beads. Think shell or pearl necklaces, bangles, and even hair clips – this summer is down for anything as long as it has one, or all, of those three components. You don't have to break the bank for these either but if you have more to splurge on this trend then you should invest in a piece that mixes gemstones with shells, that is the ultimate accessory for summer 2021.
3. The Perfect Dress
We have all spent hours and hours scouring the internet for the perfect dress, that ultimate piece of clothing that makes us feel feminine and in charge. This is more of a personal choice, whether you prefer maxi dresses, a gorgeous little black dress, or a romantic lace dress – this summer you simply have to have the perfect dress for you. Forget everything you've ever known about colors and opt for something that speaks to your soul because the perfect dress is so much more than just an item of clothing, it is an extension of your personality and should be worn as such.
4. Two-Strap Sandals
Two-strap sandals are all the rage this season, and for good reason – I would never argue with comfortable footwear. Don't get me wrong, stilettos will always have a special place in a woman's wardrobe – that will never change, but I am always ready to switch to flats after a long day. With these little beauties, you'll be making your podiatrist proud at the same time as looking stylishly chic. Pick a pair that is as stylish as it is practical, you can't go wrong with a faux leather pair in a darker shade.
5. Raffia Tote
A carry-all tote is the handbag of our dreams and this summer they are the perfect arm accessory. The best part about this summer's trendiest pieces is that they're a celebration of sustainable materials like grass and raffia. Get yourself the perfect summer accessory to finish off your hot new summer outfits. You can't go wrong with a raffia tote, oversized, or a smaller version; these dynamic carriers are perfect either way.