Tribal Fashion Vivid Trends 2010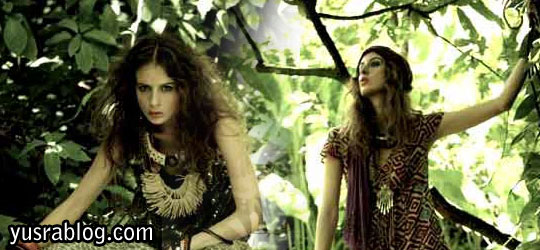 There have been number of posts about charming and stylish regular fashion. We always focus to build a modern and aesthetic look in fashion pyramid to grow up your personality and vision by creative dresses. Now, we are going to emphasize on tribal fashion vivid trends from the array of Indian to African tribal fashion.
Texture of tribal fashion designs and sophisticated tribal fashion clothes will dress up your personality in a vibrant theme. Sensuality is also prevalent in these globally-inspired collections. This fashion array will work best in summer, spring and might look a bit out of place in the winter.
Be smart and charming by keeping accessories to a minimum, and footwear appropriate – don't combine a maxi with 6 inch platform heels!