Naveen Waqar Pakistani VJ & Fashion Model Profile and Sizzling Pictures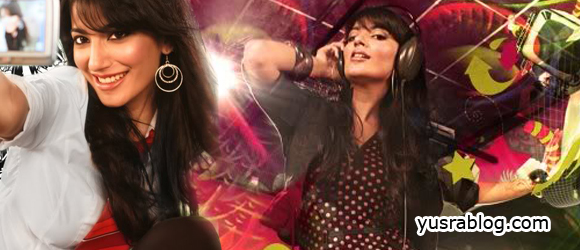 Naven waqar is a bold and beautiful VJ host and hot model in Pakitsna. She is known for her fun and outgoing nature. Naven was born in Pakistan. Her date of birth or birthday is on January 9, 1981. Naven is the most sizzling and stylish jockey in Pakistan Music world.
Naveen Waqar is an accomplished singer and writer. She enjoys going to movies, painting and travelling. Naveen Waqar has a brother, Faraz Waqar Haider. Who is also an accomplished singer.
Naven Waqar was started her career with modeling. Naveen currently hosts the live music request show "Pick and Choose with Fuse" under the alias Fuse on the Pakistani music channel AAG TV. The program is noted for dealing with topics on day-to-day matters where people calling on the show offer their opinions, apart from placing requests to Fuse to play Pakistani songs. Naven is also the host of a Radio One FM91 music show Morning Music Chuskah. She has also played a role in the telefilm Ab Set Hai.
Personal Biodata (Life History)
Birth Name: Naveen Waqar
Nick Name: Nav, Navster, Navi, Naina
Age or Birthdate: January 9, 1981
Brothers Name: Faraz Waqar Haider
Zodiac Sign or Star: Capricorn
Height: 5'6″
Hair Colour: Black
Eye Color: Black
Birth Place: Pakistan
Wedding or Marriage Status: Single
Languages: Urdu, English
Contact Address: Karachi
Naveen Waqar is a girl with the guts and she will soon make her legendary name among the top class Model and VJ in Pakistani. In this post, we have collected some beautiful and hot pics of Pakistani fashion model and VJ host Naveen Waqar. We are quite sure that you will like  theses impressive pictures collection. Let's have a look at these photos in detail.
Naveen Waqar Hot Fashion Model and VJ Host – Photo Gallery