Best Foods for Quick Weight Loss | Foods That Help You Lose Weight Fast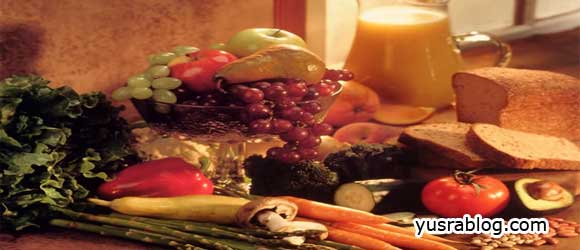 Many people who want to lose weight  find it difficult to know which foods to choose for the best weight loss results. There are foods that help women loss weight fast and healthily. If you can follow the recommended weight loss food for women, you will lose weight completely and at the same time feel healthier, happier and livelier without dangerous diet pills.
These lists of low carb foods are great for fat loss. No hunger with foods low in carbs. Pick what matches your fat loss needs.
Pork Chops
Per gram of protein, pork chops contain almost five times the selenium – an essential mineral that's linked to a lower risk of prostate cancer – of beef, and twice that of chicken. And Purdue researchers found that a 6-ounce serving daily helped people preserve their muscle while losing weight.
Grapefruit
In a recent study, Louisiana State University scientists discovered that people who ate half a grapefruit three times a day lost 4 pounds in 12 weeks, even though they hadn't deliberately altered any other part of their diets. Although the mechanism isn't clear, the researchers speculate that grapefruit's acidity may slow your rate of digestion, helping keep you full longer.
Eggs
Skip the cold cereal: Eating eggs and bacon in the morning can help you control your hunger later in the day. Indiana University scientists determined that dieters who consumed their biggest dose of daily protein at breakfast felt full longer than those who ate more of the nutrient at lunch or dinner. The upshot: "They were less likely to overeat the rest of the day," says study author Heather Leidy, Ph.D. To fend off hunger, shoot for at least 20 to 30 grams of protein at breakfast.
Homemade Raisin Bran
Mix one cup of Total cereal, a packet of raisins, and 1 cup nonfat milk. This simple home recipe with 244 calories fortifies you with 100 percent of the Daily Value for most vitamins and minerals, boosts your protein intake by 12 grams, and gives you a sweet, natural fiber and sugar source.
You'll Save: 50 calories, 6 teaspoons of sugar, and 5 grams of fat compared with ready-to-serve raisin bran doused with a cup of 2-percent milk.
Balanced Diet Shake
For something cool, tasty, and nutrient-filled in the morning, try a shake or smoothie. The Balanced Diet nutritional drink provides 180 calories with lots of complex carbohydrates, vitamins, and minerals in a naturally flavored French vanilla or chocolate royale. Each serving includes 5 grams of dietary fiber and 10 grams of soy, or 40 percent of the daily minimum now recommended by the American Heart Association.
You'll Save: 60 calories daily and nearly 6 grams of fat compared with many other similar drinks.
Toasted Plain Lender's Bagel with Natural Jam
Sure, a frozen bagel can't match a fresh one, but it's easier to obtain for many people, and a little toasting brings it to near perfection. Just spread with your favorite natural jam.
You'll Save: Anywhere from 160 to 360 calories and more than 10 grams of fat compared with similar bagels bought at Dunkin' Donuts and other outlets where the bagels are spread with cream cheese.
Health Valley Chili
The right soup is always a great part of your weight-loss arsenal. This can of fat-free chili is tasty, easy to prepare, and filled with healthy fiber.
You'll Save: 200 calories and 22 grams of fat compared with other prepared and restaurant chilis.
Dried Papaya, Mango, and/or Dates
For a sweet taste that mimics a piece of candy, try a dried-fruit snack. Raisins are the most popular, but these papayas, mangos, and dates will provide your daily dose of vitamin C, plus some vitamin A and iron. They require more chewing time than raisins, and will satisfy most people in a smaller quantity than raisins, which are easy to overeat.
You'll Save: 100 to 150 calories for 4 to 6 pieces when compared with a handful of raisins or other dense, sugary foods and candies.
Frozen Grapes, Blueberries, and/or Bananas
Frozen cold sweet fruits are refreshing, satisfying, nutritious, and taste "smooth" or even creamy like many fat-filled desserts. They're easy to store in your freezer, whether store bought or picked-by-you-and-your-family and then frozen. Because of their texture, temperature, and consistency, they taste sweet, and alert your body to stop eating before you've overdone it.
You'll Save: 80 calories when you compare a whole 12-ounce bag of frozen blueberries to a small serving of TCBY frozen yogurt, and 200 calories and 14 grams of fat when you compare a frozen banana with a 1/2 cup of Ben and Jerry's.