5 Things to Know Before Hair Transplant Surgery
Just like any other surgical procedure, it is natural for hair transplant patients to have concerns as the appointment date comes close. Patients often wonder if they made the right choice, and what they could have done to prepare.
So while these concerns and questions are all valid, there are in fact many things that a person can do to before opting for a hair transplant surgery. Being prepared will help one take charge of the procedure and allay all anxieties.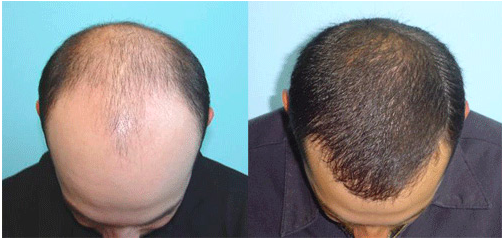 Here are some of the common factors that can help you become more confident in your decision:
1. Find the right practice
If you are looking for a hair transplant in London, then a quick google search of the words "hair transplant London" will show umpteen results. But do remember that the quality of your procedure relies entirely on the surgeon's skill and the care/facilities at the clinic.
Check the hair transplant clinic's website and verify if they look legit. One thing that will help you decide the quality of the procedure is before/after pictures of surgeries performed.
Find out more about the surgeons working at the clinic and their experience in performing hair transplant surgeries.

Another way to ascertain the quality is by checking the clinic's online ratings and reviews. If someone has posted a detailed feedback, don't forget to read it.
2. Underlying reasons for hair loss
The success of your surgery depends on the cause of hair loss to a large degree. This is why patients must always visit a dermatologist and get a hair diagnosis test.
The results of the test help you determine the cause of hair loss and build more realistic expectations from the surgery.
Often, hair loss is caused by auto-immune disorders where the body fights hair follicle units. In this case, hair transplantation will not help. If you go for hair transplantation, the hair will fall out. So, it is best to get an expert opinion and check whether a hair transplant will be a permanent solution or not.
3. Thickness of hair
Everyone wants a head full of hair, post-transplant. But it is not always possible for various reasons. The thickness of growth will eventually depend on the density of your donor hair regions. That is, the more adequate the donor hair regions, the better the results.
Also, don't compare your hair transplant with everyone else's because everyone has a different density of donor hair units.
4. Choosing the right type of transplant
There are three main types of hair transplant. Follicular Unit Extraction (FUE), Follicular Unit Transplantation (FUT) and Advanced Trico Pigmentation (ATP).
Of these FUE is the most popular. It uses fine blades to harvest hair follicles from a "donor area" where hair is still growing. Typically, this is hair from the back and sides. These hair follicles are then planted into the bald areas. FUE takes longer than FUT because each hair follicle is moved individually. However, the advantages are no scarring and minimally invasive surgery. It also suits shorter hairstyles.
4. Post-transplant care
What many patients don't know is that the final results also depend greatly on the aftercare. When you choose a clinic, factor in the kind of aftercare and follow up service they provide. Typically, most standard clinics include aftercare kits that have the essential scalp care products required after the transplant. The doctors will guide you on how to take and apply these.
There should also be enough instructions on dealing with complications and avoiding infections after surgery.
To conclude
Hair transplant surgery can transform the way you look if you do your homework well and choose wisely. At the same time, it is necessary to have realistic expectations, choosing the right surgeon and follow through with the aftercare.