Benefits and Uses of Medical Software
The medical profession has changed and has become technologically focused in the last 60 years or so. Medical software has been around since the 1960s. This type of software includes any computer program or application that is used in a therapeutic context.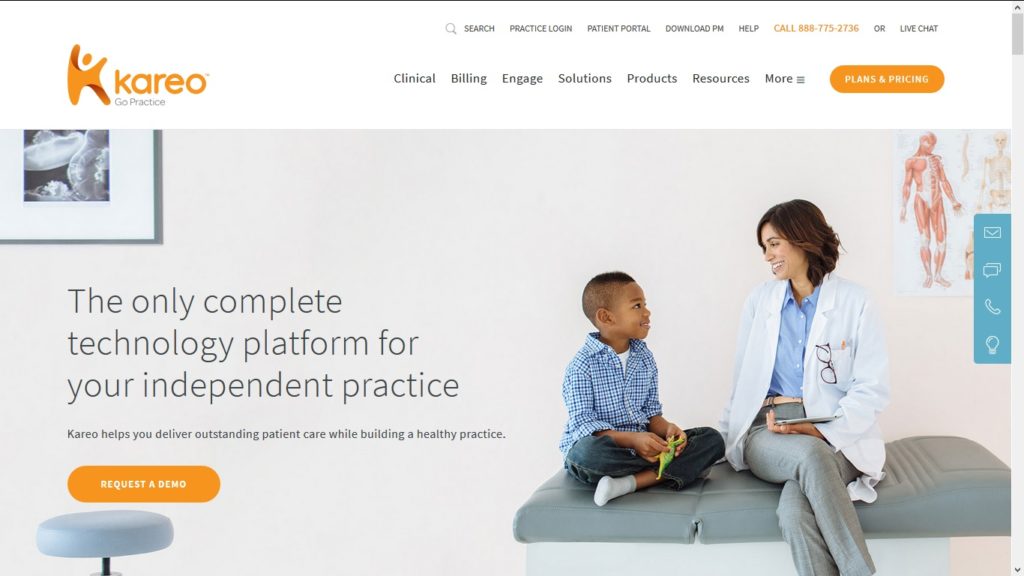 Types of Software Used in Medical Practice
This software has a lot of purposes and classes, especially in medical practice. The most common ones are the applications used for therapeutic or diagnostic purposes. These are the software programs that doctors use to treat their patients.
There are stand-alone programs, while others are part of a more extensive set of application systems. Some software programs are encoded in medical devices that doctors use in treatment. They are usually called medical device software.
There are software programs used for quality control management in a hospital or clinic. Some software applications are useful for testing new medical technologies only, while others serve as accessories to the overall function of a device.
Electronic Health Recording
Doctors handle a lot of patients during the entire course of their practice. Back in the day, physicians used to maintain paper records of their patients. This method used to work, but then with the increasing number of patients, this system proved to be inefficient.
That is where electronic recording medical software comes in. This type of software application makes record keeping more organized and efficient. It solves a lot of common problems, and it provides a lot of benefits:
Reducing costs due to redundant interventions and tests performed on patients
Maintaining a streamlined clinical workflow
Ease of access to patient information and care provided
Reduces legibility issues
Management of a Doctor's Practice
Medical software is also beneficial when it comes to practice management. It can help with billing, room assignment, setting appointments and upkeep, and supplies inventory.
Doctors have long used electronic coding and billing systems. They have since been expanded to cover other aspects of a doctor's medical practice making them more useful to a physician. Today, some CRMs can be integrated to help doctors personalize their treatments.
Billing Software
Billing software is a part of a practice management system. However, there are stand-alone billing systems that can be used by doctors. Today, the billing software that is integrated with modern medical software can also be used for other applications like claims submission, etc.
They are used in conjunction with electronic health recording systems, and there is a move to integrate these two into one and the same application. There is also the trend of stand-alone billing software vs. cloud-based applications.
Note that you can still purchase stand-alone billing software, and some versions are already part of a medical CRM or overall proprietary software used by hospitals and other medical institutions.
These software applications provide the following benefits:
They provide better control over a medical professional's revenue cycle
They help reduce the number of medical claims denials
Overall, they help to increase a physician's revenue
They also help to reduce billing errors and clerical errors as well
Healthcare technology has grown today to provide an array of solutions that makes medical practice more efficient. Recordkeeping, client interaction, billing, and other important facets in the medical field are now managed using software programs.