Why Sneakers Make the Perfect Gift for Your Partner
If you're wondering what to get your husband or boyfriend for their birthday, Valentine's Day, Father's Day, or even planning ahead for next Christmas, then you really can't go wrong with a pair of sneakers. They're a great gift even for the 'man that has it all' as there's no such thing as too many pairs, and with so many options out there these days, you're guaranteed to find something that suits his style that he doesn't already have – even if he is a sneaker enthusiast.
If you're still not convinced, here are some of the top reasons why sneakers make the perfect gift for the man in your life.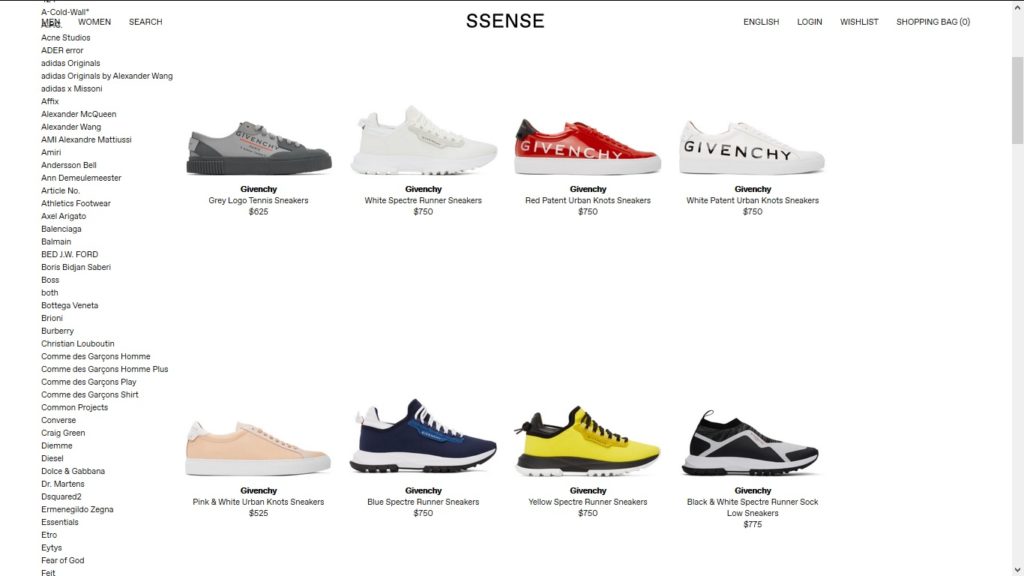 You Can Keep his Hobbies and Interests in Mind
We get it – you want to buy a gift that shows you really know your significant other and care about the things that are important to them. Well with sneakers, that's easy! You can tailor your choice of gift to reflect his hobbies and interests, in most cases. If he loves sports, then a new pair of sports shoes are going to be perfect for him, or if he is more of a 'working out at the gym' kind of guy, get him something comfortable yet fashionable for the gym. If he enjoys hiking and walking, you can get sneakers for that, too – and if he's the type of guy to stay at home and play computer games, there are thousands of sneakers out there that are the perfect choice for everyday wear.
You Can Get a Great Gift No Matter Your Budget
One of the best things about getting sneakers as a gift is that there's something to suit everybody's budget. Fairly affordable options are available if you don't want to spend a lot of money, and on the other hand, if you really want to splash out and treat him to something special, then you can find a huge range of designer sneakers. Take Givenchy sneakers, for example; you can't go wrong with a pair of these if you want a gift that shows him just how much you care and appreciate him. If you're a fan of the Givenchy range or just want to see if they suit your partner's tastes, you can take a look at these designer sneakers from SSENSE – you're sure to find a pair that your man will love.
You Can Create a Personalized Gift
Off-the-rack sneakers don't have to be the limit; if you want to give your man a unique gift that is personal to him, then you can easily do this with sneakers as well. There are many options available when it comes to customizing sneakers, whether you decide to pay the manufacturer to create a custom pair for you or customize them yourself – the choice is yours. Many sneaker manufacturers today have the option to create your own, or you could get creative and do it yourself with fabric paint, hydro dipping or fabric markers.
There's So Much Choice
Sneakers are undoubtedly taking over the fashion world – everybody's wearing them! Thanks to the athleisure trend, it's more than acceptable these days to wear sneakers to many workplaces – and who wouldn't, when they're one of – if not the – most comfortable types of footwear out there. Thanks to the rise in popularity of sneakers, you won't need to worry about whether or not your man has already got the pair that you're planning to get him; there's so much choice available that you're sure to find something he doesn't own. And if you're not sure, you could always play it safe and just get him another pair of his favorites in a different color as the color options are pretty much limitless, too.
They're Practical Yet Thoughtful
If you want to get your partner a gift that's thoughtful but also something that they will definitely get some use from, then you really can't go wrong with sneakers. The range of options available means that you can really put some thought into the gift by thinking about different aspects of their personality like their hobbies and interests or their fashion sense before you choose, but also avoid getting them something that's only going to be gathering dust once they've opened it.
They're Easy to Buy
Finally, if you're looking for a gift option that's easy to buy, sneakers are ideal. You won't need to worry about whether or not he is going to like them as you can take inspiration from the shoes that he usually wears, and his fashion sense overall to make an informed choice about the style, color or brand of sneakers to get him – and you won't need to ask him any questions to find out.
Sneakers make the ideal gift for many reasons – they're a popular choice of footwear that almost anybody wears. They are practical and you can find options to suit everybody's fashion tastes, interests and hobbies, and your budget while still making sure you get a thoughtful gift.