Top 50 Men: Most Famous and Handsome Male Celebrities in the World
Everybody knows that the world is full of real hot and famous men. Men who are head turners, brain twisters, wide eyes and lips shocker and can make can make butterflies appear in your stomach anytime. It is practically impossible to include everyone's favorite on this list, if you're missing out on your beloved favorites, Don't agree with the list? Feel free to leave comments below.
Showcase of Top and Famous Men in the World
50. Tom Cruise
Thomas Cruise Mapother IV, better known by his screen name of Tom Cruise, is an American film actor and producer. He has been nominated for three Academy Awards and won three Golden Globe Awards.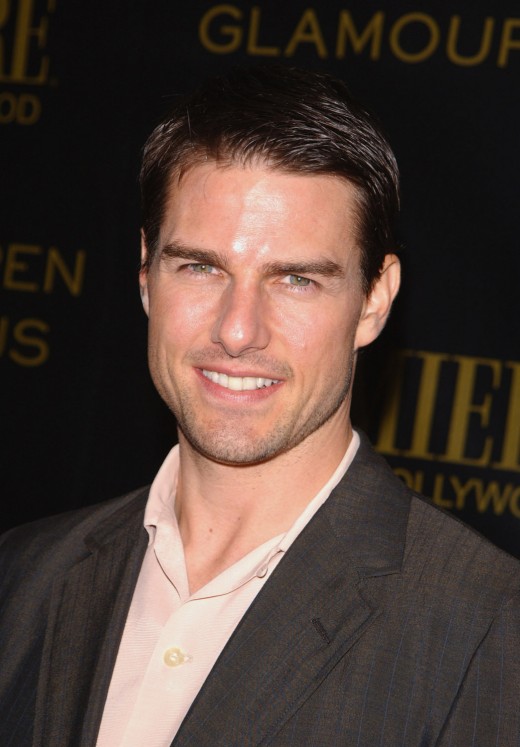 49. Pierce Brosnan
Pierce Brendan Brosnan, OBE is an Irish actor, film producer and environmentalist who holds Irish and American citizenship. In 1995, he became the fifth actor to portray secret agent James Bond in the official film series, starring in four films between 1995 and 2002. He also provided his voice and likeness to Bond in the 2004 video game James Bond 007: Everything or Nothing.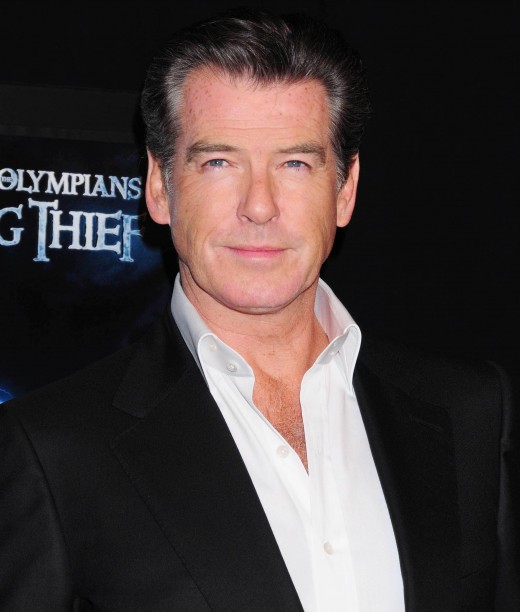 48. Nicholas Cage
Nicolas Cage is an American actor, producer and director, having appeared in over 60 films including Face/Off (1997), Gone In 60 Seconds (2000), National Treasure (2004), Ghost Rider (2007), Bad Lieutenant: Port of Call New Orleans (2009), and Kick-Ass (2010).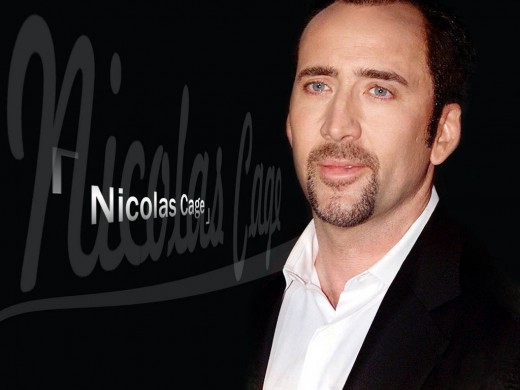 47. Russell Crowe
Russell Ira Crowe is a New Zealand-born Australian actor and musician. His acting career began in the late 1980s with roles in Australian TV series such as Police Rescue, Neighbours and in the early 1990s with films such as Romper Stomper. He has been nominated for three Oscars, and in 2001, he won the Academy Award for Best Actor for his starring role in the film Gladiator. He also won the BAFTA Award for Best Actor in a Leading Role for A Beautiful Mind. Crowe is also co-owner of National Rugby League team the South Sydney Rabbitohs.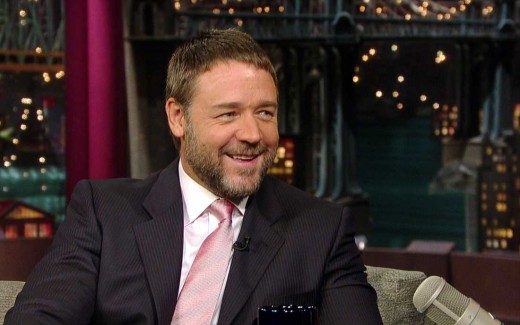 46. John Abraham
John Abraham is an Indian actor and model. Abraham made his film debut with Jism (2003), which earned him a Filmfare Best Debut Award nomination. In 2007, he was nominated for a Filmfare Award for Best Supporting Actor for the film Baabul (2006).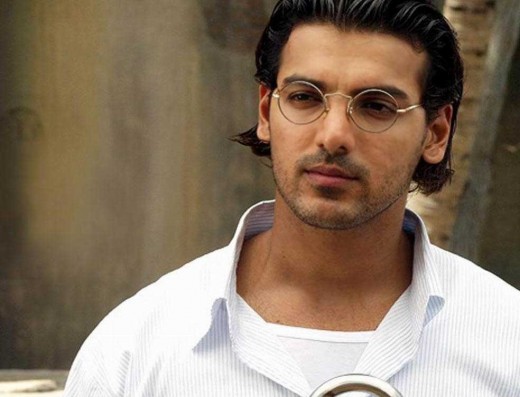 45. Van Damme
Jean-Claude Camille François Van Varenberg, professionally known as Jean – Claude Van Damme, is a Belgian martial artist and actor, best known for his martial arts action movies.Van Damme achieved national success in Belgium as a martial artist and bodybuilder, earning the "Mr. Belgium" bodybuilding title. He immigrated to the United States in 1982 to pursue a career in film, and achieved breakout success with Bloodsport (1988), based on a story written by Frank Dux. He attained subsequent box office success with Timecop (1994), which grossed over $100 million worldwide and became his most financially successful film.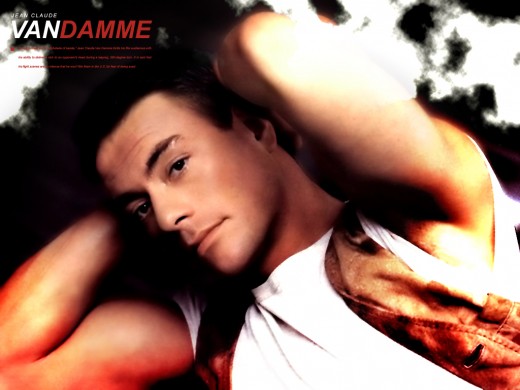 44. Tom Welling
Thomas John Patrick "Tom" Welling is an American actor, director, producer, and former model, best known for his portrayal of Clark Kent in the CW series Smallville. In 2000, he made a successful transition to television. He has been nominated and received several awards for his continuing portrayal of Clark Kent.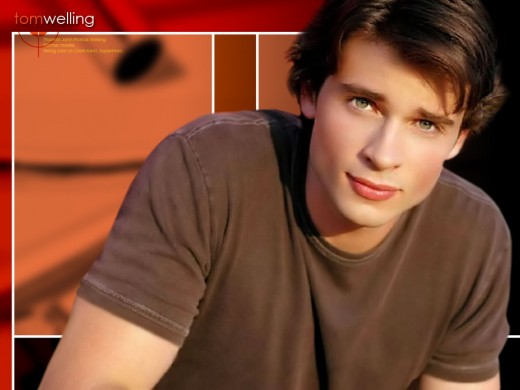 43. Jared Leto
Jared Joseph Leto is an American actor and musician. He has appeared in films such as Fight Club; Girl, Interrupted; Panic Room; American Psycho; Alexander; Requiem for a Dream; Lord of War; and Chapter 27. He is the lead vocalist, rhythm guitarist and main songwriter for the American rock band 30 Seconds to Mars and has directed music videos under the pseudonym Bartholomew Cubbins (a name borrowed from Dr. Seuss' The 500 Hats of Bartholomew Cubbins).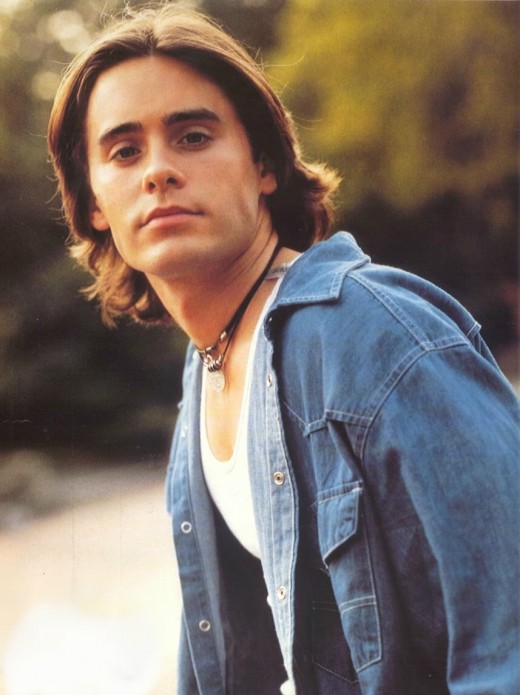 42. Josh Hartnett
Joshua Daniel "Josh" Hartnett is an American actor and producer. He first came to audiences' attention in 1997 as "Michael Fitzgerald" in the television series Cracker. In 2008, Hartnett played Charlie Babbit alongside Adam Godley in the theatre adaptation of Barry Morrow's Academy Award-winning Rain Man at the Apollo Theatre in London's West End. Also, he starred in the new campaign of the Emporio Armani fragrance, "Diamonds for Men", being featured in both print and TV ads for the fragrance, thus becoming the first male celebrity to represent Giorgio Armani Beauty.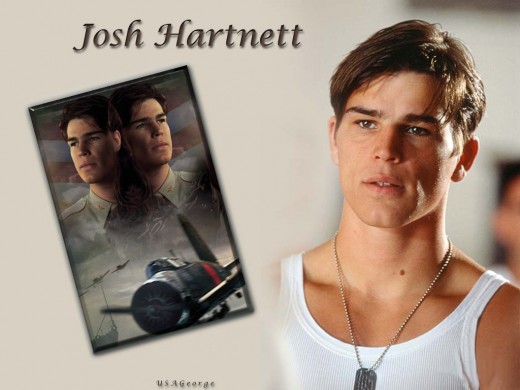 41. Milo Ventimiglia
Milo Ventimiglia is an American television actor best known for his role of Peter Petrelli on the TV series Heroes.
He is also active on behalf of Iraq and Afghanistan Veterans of America (IAVA) helping in April 2009 to launch a national public service advertisement campaign, www.SupportYourVet.org, which gives friends and family of Iraq and Afghanistan veterans tools to support their transition home from war.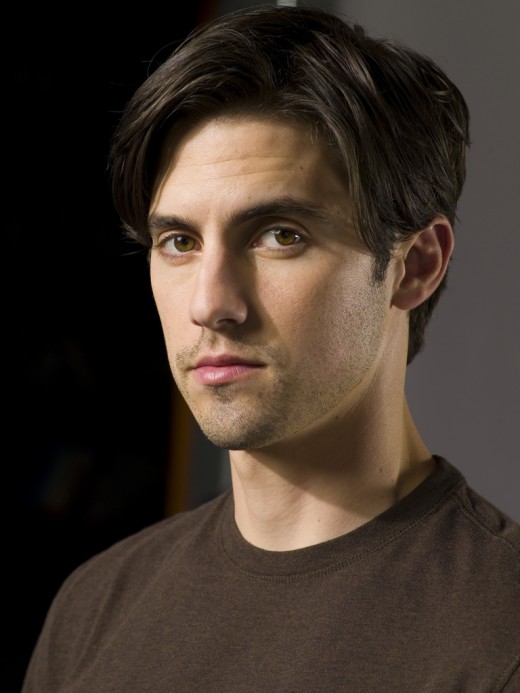 40. Shahid Kapoor
Shahid Kapoor is an Indian actor who appears in Hindi language films. He is also a trained dancer. Starting off his career by working in music videos and advertisements, Kapoor made his Bollywood debut as a background dancer in Subhash Ghai's Taal (1999). Four years later, he made his debut as a lead in Ishq Vishk (2003) and won a Filmfare Best Male Debut Award for his performance. Following through with acclaimed performances in films like Fida (2004) and Shikhar (2005), he had his first commercial success with Sooraj R. Barjatya's Vivah (2006), and followed it up with Jab We Met (2007) and Kaminey (2009) which are also his biggest commercial successes so far.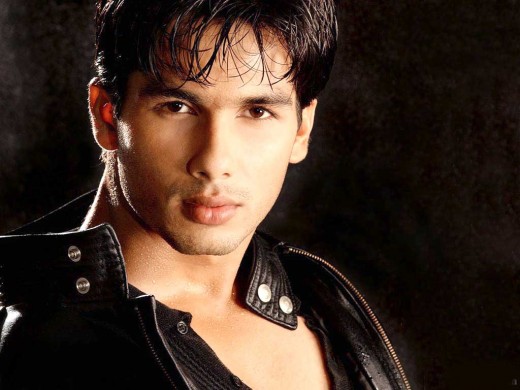 39. Vin Diesel
Vin Diesel is an American actor, writer, director and producer. He became known in the early 2000s, appearing in several successful Hollywood films, including The Fast and the Furious and xXx. He founded the production companies One Race Films, Tigon Studios and Racetrack Records.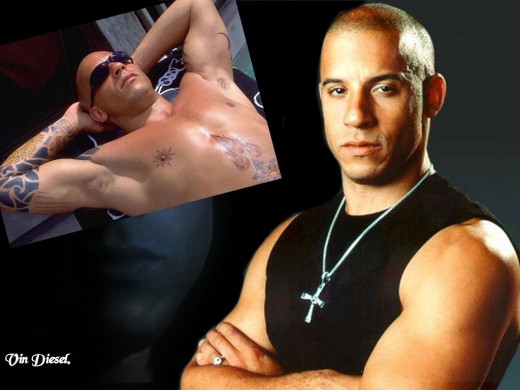 38. Arnold Schwarzenegger
Arnold Alois Schwarzenegger is an Austrian-American bodybuilder, actor, model, businessman and politician, who is currently serving as the 38th Governor of California. Schwarzenegger began weight-training at 15. He was awarded the title of Mr. Universe at age 20 and went on to win the Mr. Olympia contest a total of seven times.
Schwarzenegger gained worldwide fame as a Hollywood action film icon, noted for his lead role in such films as Conan the Barbarian and The Terminator and Commando. He was nicknamed the "Austrian Oak" and the "Styrian Oak" in his bodybuilding days, "Arnie" during his acting career, and more recently the "Governator" (a portmanteau of "Governor" and "Terminator").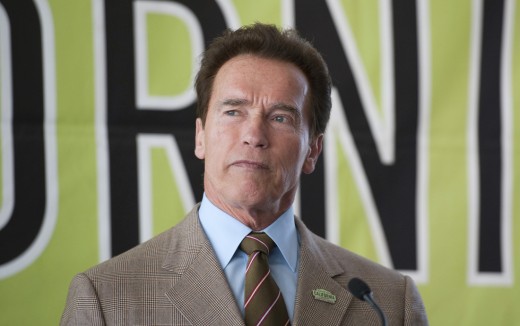 37. Sylvester Stallone
Sylvester Gardenzio Stallone, nicknamed Sly Stallone, is an American actor, filmmaker, screenwriter, and film director. Stallone is known for his machismo and Hollywood action roles. Two of the notable characters he has portrayed include boxer Rocky Balboa and soldier John Rambo. The Rocky and Rambo franchises, along with several other films, strengthened his reputation as an actor and his box office earnings.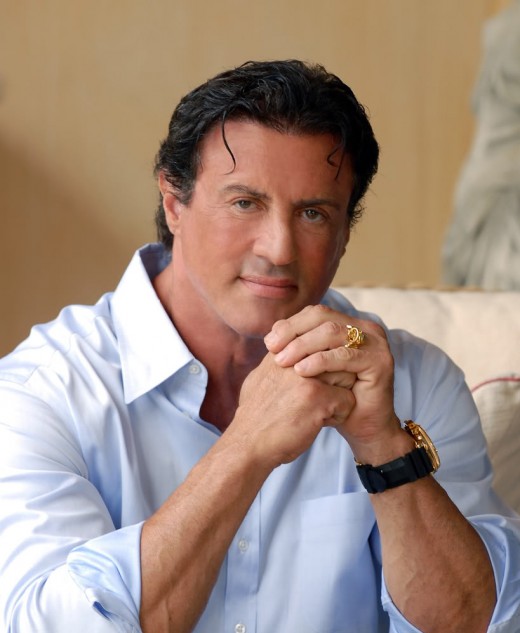 36. Jackie Chan
Jackie Chan, SBS, MBE is a Hong Kong actor, action choreographer, filmmaker, comedian, director, producer, martial artist, screenwriter, entrepreneur, singer and stunt performer. n his movies, he is known for his acrobatic fighting style, comic timing, use of improvised weapons, and innovative stunts. Jackie Chan has been acting since the 1960s and has appeared in over 100 films. Chan has received stars on the Hong Kong Avenue of Stars and the Hollywood Walk of Fame.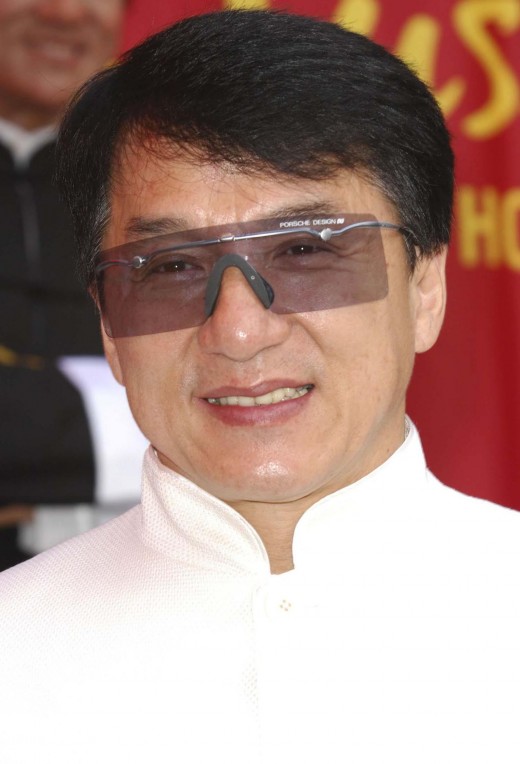 35. Paul walker
Paul William Walker IV (born September 12, 1973) is an American actor. He became well known in 1999 after his role in the hit film Varsity Blues. He is also known for starring in the surprise summer hit The Fast and the Furious and has since gone on to star in its sequels 2 Fast 2 Furious and Fast & Furious and soon to be released Fast Five. His other films include Joy Ride, Running Scared, Into The Blue and Eight Below. The films he has starred in have grossed more than $1.1 billion. He also appears in the National Geographic Channel series Expedition Great White.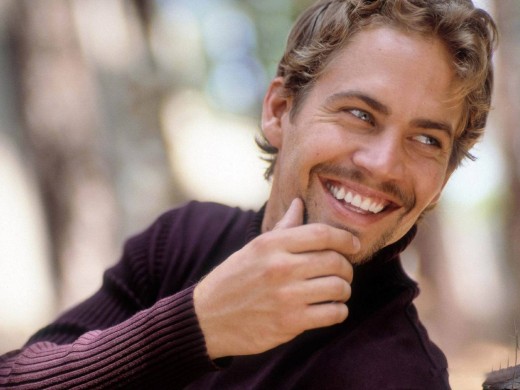 34. James Franco
James Edward Franco is an American actor, film director, screenwriter, film producer, author, and painter. Franco starred in the comedy stoner film Pineapple Express and received a Golden Globe Award nomination for Best Actor in a Motion Picture Musical or Comedy.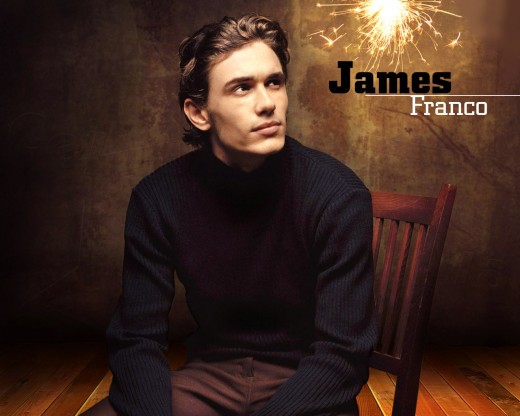 33. Will Smith
Willard Christopher "Will" Smith, Jr. is an American actor, film producer and pop rapper. In April 2007, Newsweek called him the most powerful actor on the planet. Smith has been nominated for four Golden Globe Awards, two Academy Awards, and has won multiple Grammy Awards.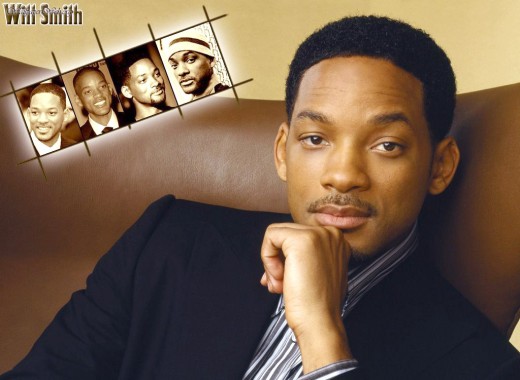 32. Clive Owen
Clive Owen is an English actor, who has worked on television, stage and film. In 2005, Owen won a Golden Globe and a BAFTA Award and was nominated for an Academy Award for Best Supporting Actor for his appearance in the drama Closer (2004). He has since played leading as well as supporting roles in films such as Sin City (2005), Inside Man (2006) and Children of Men (2006).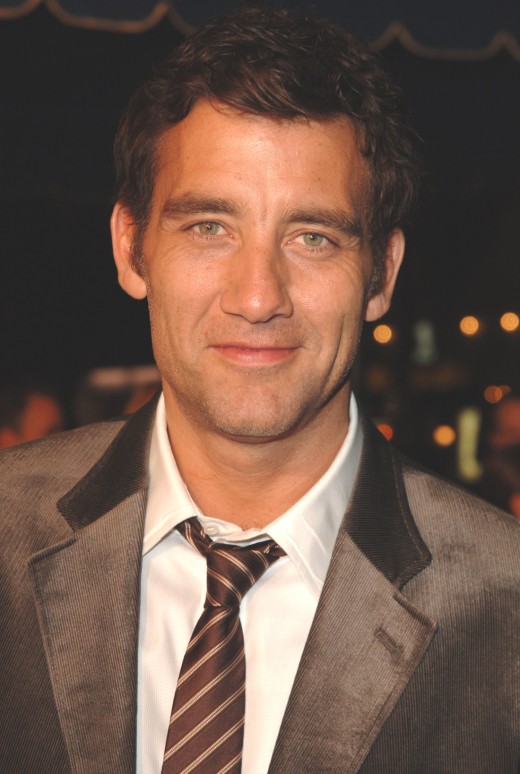 31. Bradley Cooper
Bradley Cooper is an American film, theatre and television actor. He is best known for his roles as Will Tippin in the TV series Alias, Phil Wenneck in the 2009 film The Hangover, and Templeton "Faceman" Peck in 2010 movie The A-Team.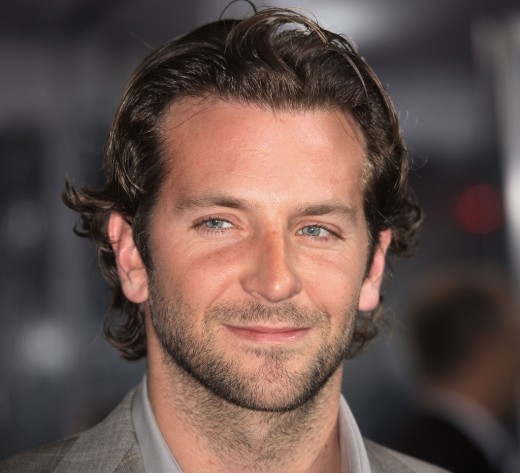 30. Ryan Gosling
Ryan Thomas Gosling is a Canadian actor and musician. He is known for his roles in The Notebook and The Believer, and he won the Independent Spirit Award for Best Lead Male and the National Board of Review Award for Best Actor for his role in Half Nelson, for which he was also nominated for an Academy Award. He was nominated for another Screen Actors Guild Award for Outstanding Performance by a Male Actor in a Leading Role for Lars and the Real Girl.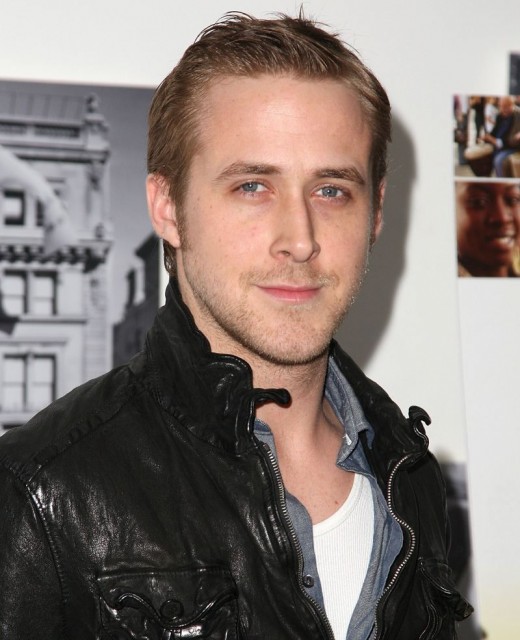 29. Colin Farrell
Colin James Farrell is an Irish actor, who has appeared in Hollywood films including Tigerland, Daredevil, Miami Vice, Minority Report, Phone Booth, The Recruit, Alexander, S.W.A.T., and In Bruges.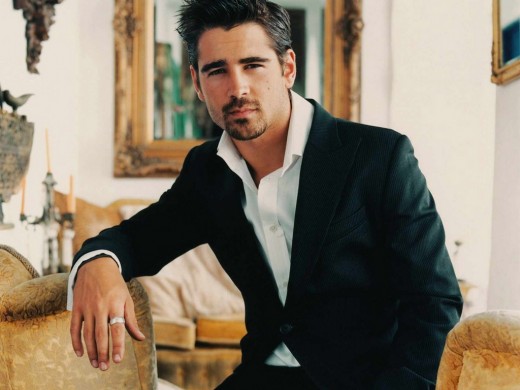 28. Ed Westwick
Edward "Ed" Westwick is an English actor and musician best known for his role as Chuck Bass in the main cast on the American television series Gossip Girl.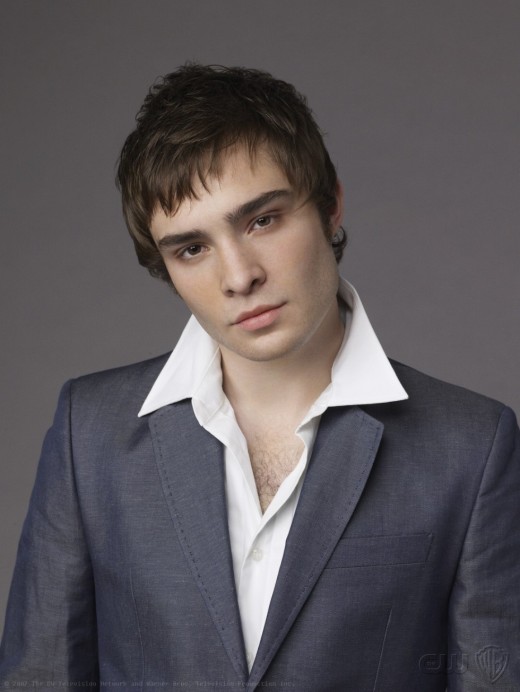 27. Daniel Craig
Daniel Wroughton Craig is an English actor and film producer. His breakthrough performances were in the films Layer Cake, Some Voices and Lara Croft: Tomb Raider. He made his début as the character in the 2006 film, Casino Royale. He was critically acclaimed, and was nominated for a BAFTA award, for his portrayal in the film.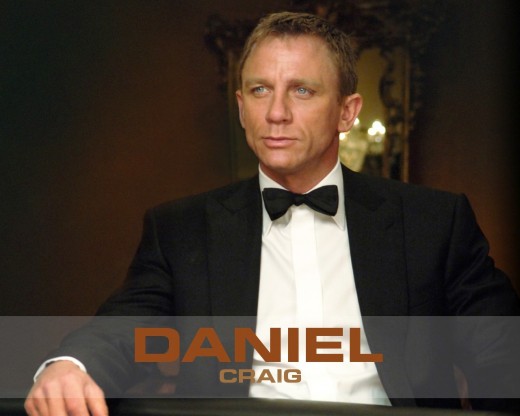 26. Shia LaBeouf
Shia Saide LaBeouf is an American actor, voice actor, and comedian. LaBeouf began his comedy career when he was 10 years old, and then launched his acting career in 1998 at the age of 12.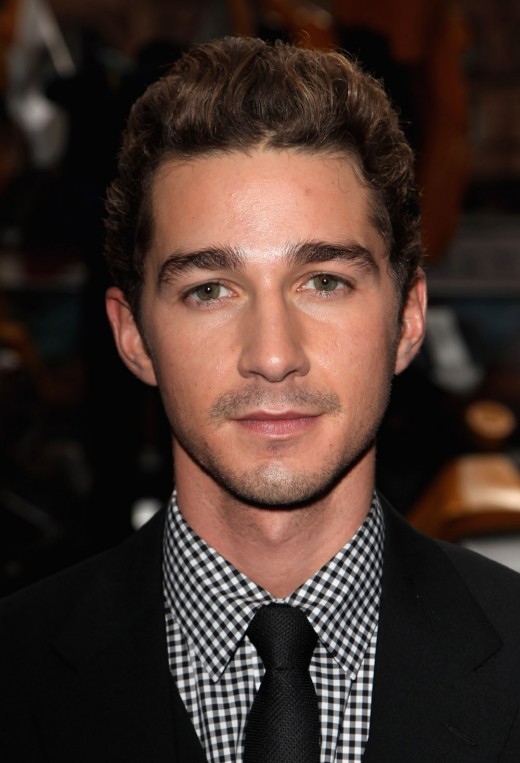 25. Gerard Butler
Gerard James Butler is a Scottish actor, who has appeared on film, stage, and television. He garnered critical acclaim for his breakthrough work as the lead in Joel Schumacher's 2004 film adaptation of the musical The Phantom of the Opera. In 2007, Butler gained worldwide recognition through his portrayal of King Leonidas in the film 300.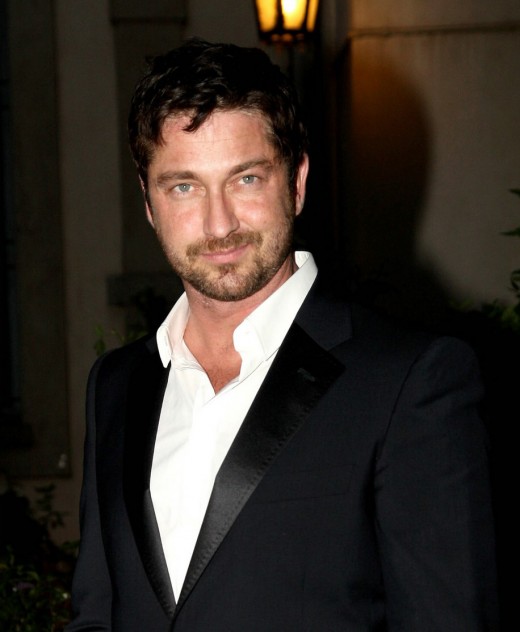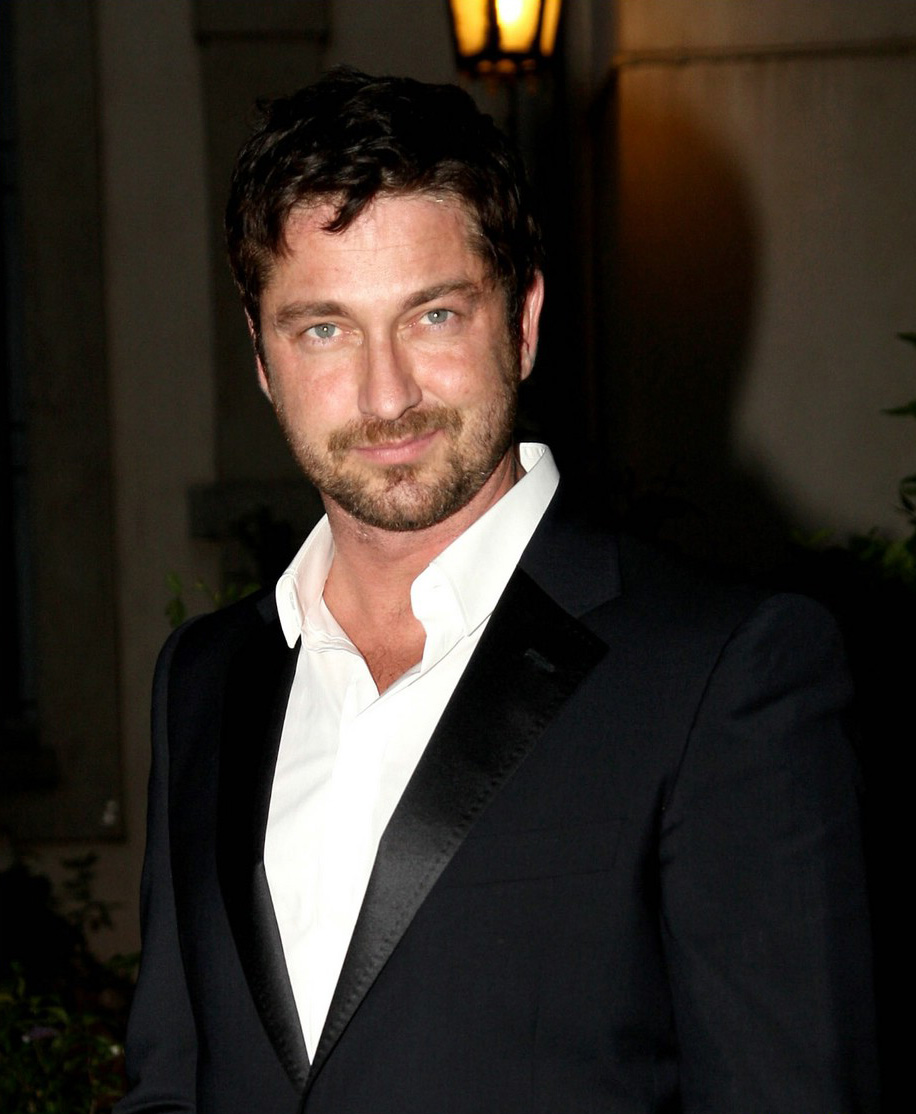 24. Atif Aslam
Atif Aslam is a Pakistani pop singer. He is widely recognized in South Asia and has given several hit songs such as Aadat, Woh Lamhe, Tere Bin, Kuch Is Tarah, Pehli Nazar Mein, Tera Hone Laga Hoon, Tu Jaane Na, Tere Liye, Meri Kahani and Jalpari. He is best known for his powerful vocal belting technique. In 2008, he was awarded the Tamgha-e-Imtiaz by the Government of Pakistan.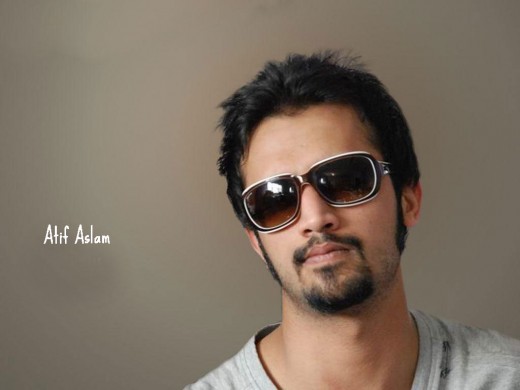 23. Chace Crawford
Christopher Chace Crawford is an American actor best known for his role as Nate Archibald in Gossip Girl on The CW. Crawford played British singer Leona Lewis's boyfriend in the video for her song "I Will Be". The video was released in January 2009. The same year, Crawford was named "Summer's Hottest Bachelor" by People. He has also done a public service announcement for Do Something's Teens for Jeans campaign.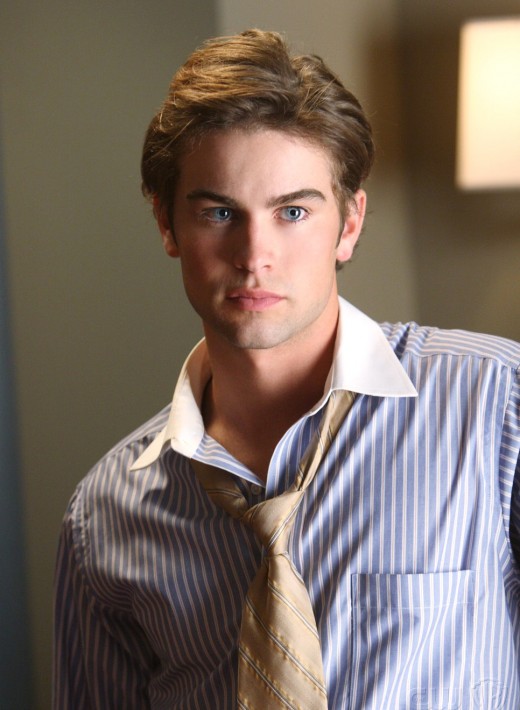 22. Eric Bana
Eric Bana is an Australian film and television actor. An accomplished dramatic actor and comedian, he received Australia's highest film and television awards for his performances in Chopper, Full Frontal and Romulus, My Father. Bana performs predominantly in leading roles in a variety of low-budget and major studio films, ranging from romantic comedies and drama to science fiction and action thrillers.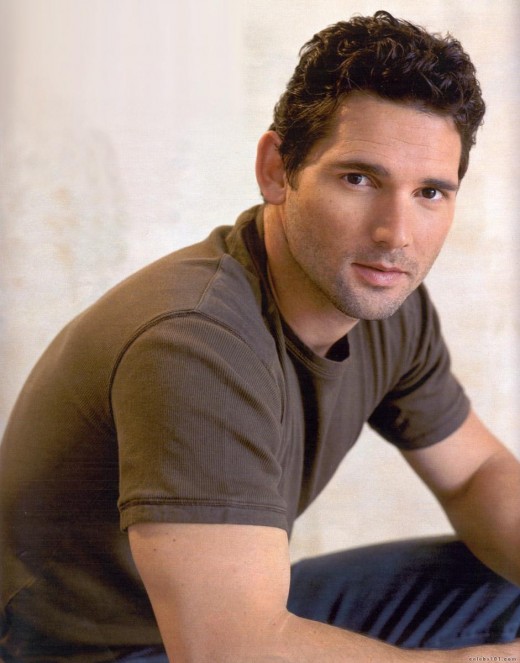 21. Bradley Cooper
Bradley Cooper is an American film, theatre and television actor. He is best known for his roles as Will Tippin in the TV series Alias, Phil Wenneck in the 2009 film The Hangover, and Templeton "Faceman" Peck in 2010 movie The A-Team. Cooper has filmed a role opposite Renee Zellweger in the film Case 39. On June 9, 2009, he was cast to play the role of Templeton "Faceman" Peck in the feature film version of The A-Team, directed by Joe Carnahan. Cooper has also been cast in the novel adaption film The Dark Fields, replacing Shia LaBeouf. He is set to star in the $34-million thriller project The Grey, which is directed by Joe Carnahan.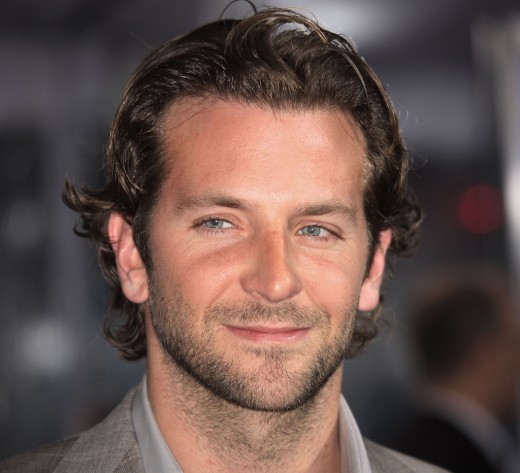 20. David Beckham
David Robert Joseph Beckham, OBE is an English footballer who plays in midfield for Los Angeles Galaxy in Major League Soccer, having previously played for Manchester United, Real Madrid, and Milan, as well as the England national team, for whom he holds the all-time appearance record for an outfield player.
When joining the MLS in 2007 he was given the highest player salary in the league's history, with his playing contract with the Galaxy over the next three years being worth $6.5m per year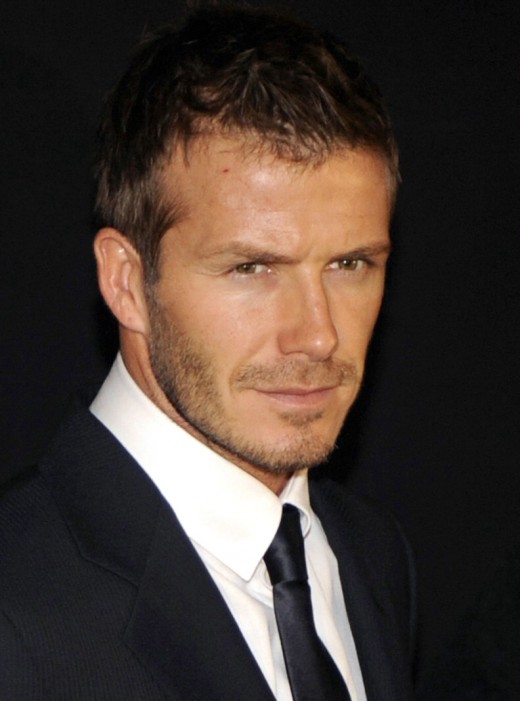 19. Salman Khan
Salman Khan is an Indian film actor who appears in Bollywood films. Khan, who made his acting debut with the film Biwi Ho To Aisi (1988), had his first commercial success with the blockbuster Maine Pyar Kiya (1989), and won a Filmfare Best Male Debut Award for his performance.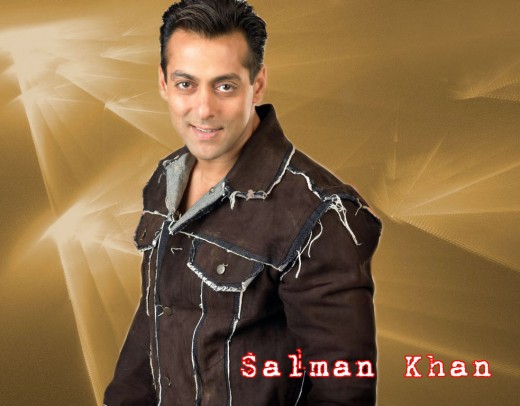 18. Channing Tatum
Channing Matthew Tatum is an American actor and film producer. He began his career as a fashion model before turning to film roles, having starred in She's the Man (2006), Step Up (2006), Fighting (2009), Public Enemies (2009), G.I. Joe: The Rise of Cobra (2009), and Dear John (2010).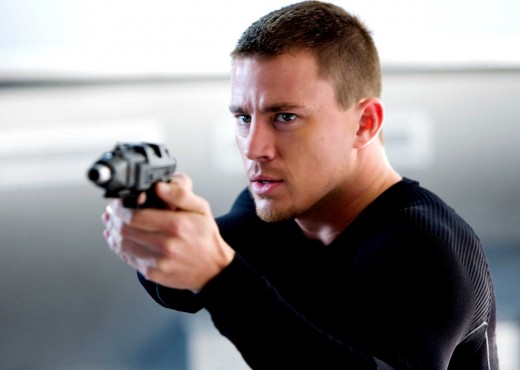 17. Zac Efron
Zachary David Alexander "Zac" Efron is an American actor, singer, and dancer. He began acting professionally in the early 2000s, and became known to young audiences after his roles in the Disney Channel Original Movie High School Musical, the WB series Summerland, and the 2007 film version of the Broadway musical Hairspray.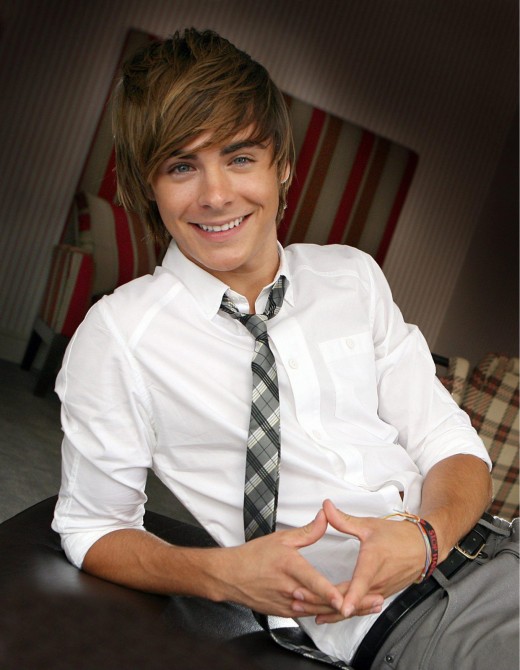 16. Hayden Christensen
Hayden Christensen is a Canadian actor. He appeared in Canadian television programs when he was young, then diversified into American television in the late 1990s. He moved on to minor acting roles before being praised for his role of Sam in Life as a House, for which he was nominated for a Golden Globe Award. He gained international fame portraying the young Anakin Skywalker (Darth Vader) in the second and third films of the Star Wars prequel trilogy.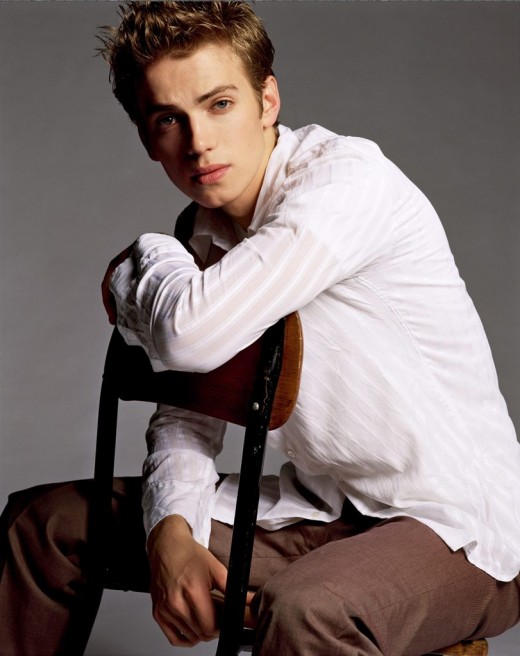 15. Chris Pine
Christopher Whitelaw "Chris" Pine is an American actor. He has appeared in the romantic comedies The Princess Diaries 2: Royal Engagement (2004) and Just My Luck (2006), as well as the action film Smokin' Aces (2007) as well as portraying James T. Kirk in the 2009 film Star Trek.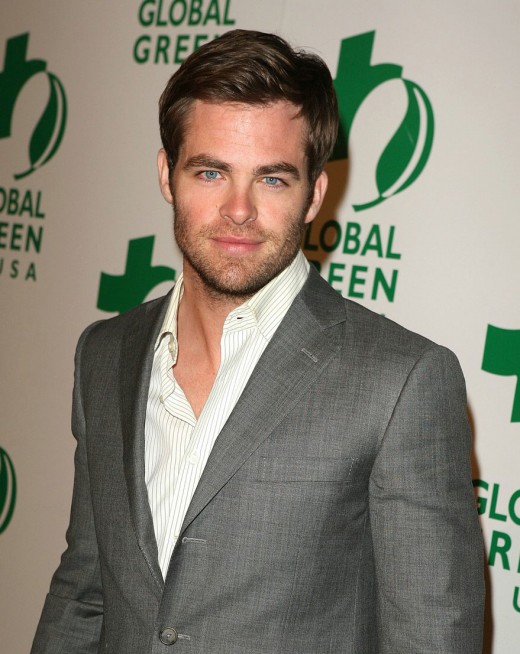 14. Shahrukh Khan
Shahrukh Khan, sometimes credited as Shah Rukh Khan, is an Indian film actor and a prominent Bollywood figure, as well as a film producer. Khan has won thirteen Filmfare Awards for his work in Indian films, seven of which are in the Best Actor category, thus establishing himself as one of the Leading actors of Hindi Cinema. In 2005, the Government of India honoured him with the Padma Shri for his contributions towards Indian Cinema.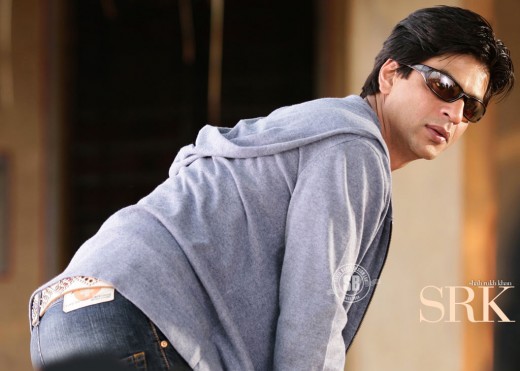 13. Robert Downey Jr
Downey made his screen debut at the age of five when he appeared in one of his father's films, Pound (1970), and has worked consistently in film and television ever since. During the 1980s he had roles in a series of coming of age films associated with the Brat Pack. Less Than Zero (1987) is particularly notable, not only because it was the first time Downey's acting would be acknowledged by critics, but also because the role pushed Downey's already existing drug habit one step further. After Zero, Downey started landing roles in bigger films such as Air America (1990), Soapdish (1991) and Natural Born Killers (1994). These higher-profile roles eventually led to his being cast as Charlie Chaplin in the 1992 film Chaplin, for which he earned an Academy Award nomination for Best Actor.
In 2007, Downey was cast as the title character in the comic book adaptation Iron Man which premiered in the spring of 2008, making almost $100 million in the United States and Canada during its opening weekend. He received his second Oscar nomination for said film, in the category of Best Supporting Actor, which he lost to Heath Ledger. Next, he played the titular lead character in Guy Ritchie's adaptation of Sherlock Holmes, released Christmas 2009, for which Downey won a Golden Globe for Best Performance by an Actor in a Motion Picture – Musical or Comedy for his portrayal of the famous detective.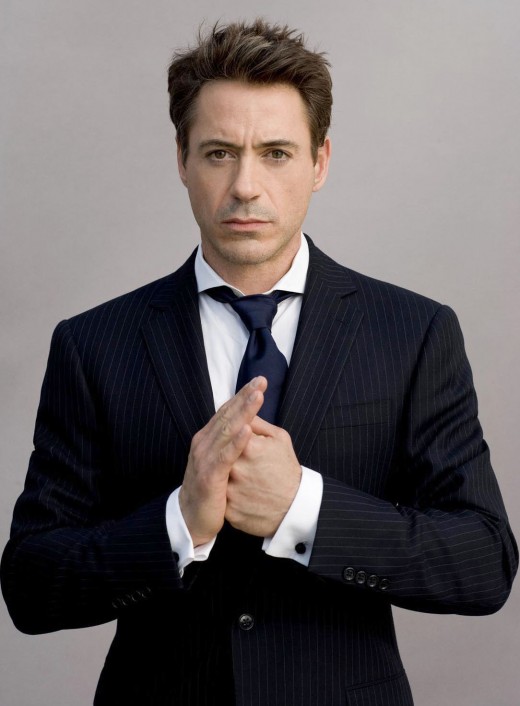 12. Justin Bieber
Justin Drew Bieber is a Canadian pop-R&B singer. His debut single, "One Time", was released worldwide during 2009, and charted within the top 30 in over ten countries. It was followed by his debut release, My World, on November 17, 2009, which was certified platinum in the United States, making him the first artist to have seven songs from a debut album chart on the Billboard Hot 100. His first full studio release, My World 2.0, was released on March 23, 2010 and has since received similar success; it debuted at number one and within the top ten of several countries and was certified platinum in the United States. It was preceded by the worldwide top-ten single, "Baby," in January 2010. Bieber is considered a teen idol.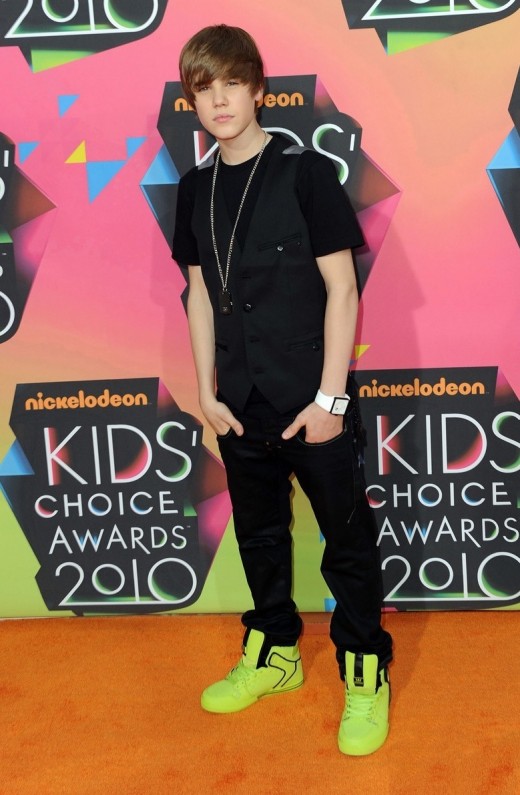 11. Christian Bale
Christian Charles Philip Bale is an English actor. In addition to starring roles in big budget Hollywood films, he has long been heavily involved in films produced by independent producers and art houses. EW called Bale one of the "Most Creative People in Entertainment" in anticipation of the release American Psycho (2000). The Guardian named Bale as one of the best actors never to have received an Academy Award nomination.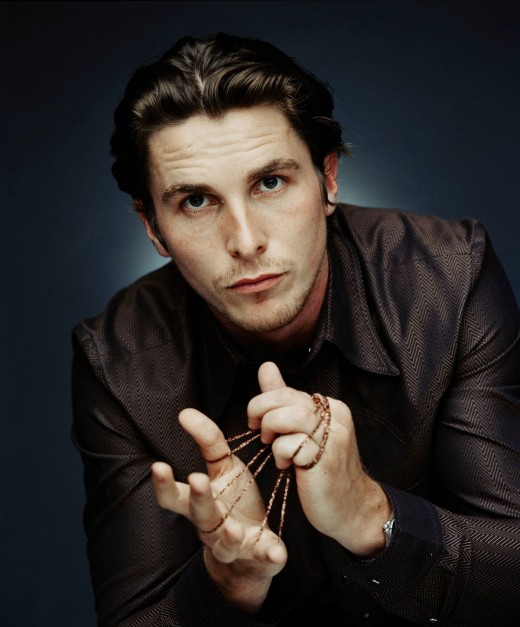 10. Kellan Lutz
Kellan Christopher Lutz is an American film and television actor, who is best known for playing Emmett Cullen in the Twilight series. In Lutz's free time, he likes to take part in extreme skateboarding, weight training, track, baseball, basketball, lacrosse, swimming, tennis, racquetball, badminton, snow skiing, snowboarding, dance, and numerous other activities. He also has a passion for horror films, and prefers to perform his own stunts when making films.[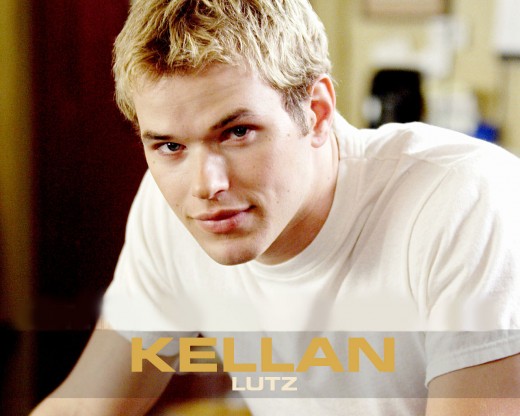 9. Johnny Depp
John Christopher "Johnny" Depp is an American actor and musician known for his portrayals of offbeat, eccentric characters such as Raoul Duke in Fear and Loathing in Las Vegas, Ichabod Crane in Sleepy Hollow, and Jack Sparrow in the Pirates of the Caribbean film series. Films featuring Depp have grossed over $2.6 billion at the United States box office and over $6 billion worldwide.[1] Nominated for the Academy Award for Best Actor three times, Screen Actors Guild Awards four times and Golden Globe Awards eight times, Depp won the Best Actor Awards from the Golden Globes for his role in Sweeney Todd: The Demon Barber of Fleet Street and from the Screen Actors Guild for Pirates of the Caribbean: The Curse of the Black Pearl.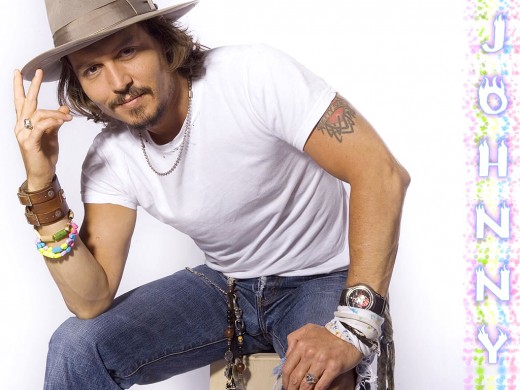 8. Hugh Jackman
Hugh Michael Jackman is an Australian actor and producer who is involved in film, musical theatre and television. Jackman has won international recognition for his roles in major films, notably as action/superhero, period and romance characters. He is well known from his role as Wolverine in the X-Men series, in addition to his leads in Kate & Leopold, Van Helsing, The Prestige, and Australia. Jackman is a singer, dancer, and actor in stage musicals, and won a Tony Award for his role in The Boy from Oz.
In November 2008, Open Salon named Hugh Jackman one of the sexiest men alive. Later that same month, People magazine named Jackman "Sexiest Man Alive." A three-time host of the Tony Awards, winning an Emmy for one of these appearances, Jackman also hosted the 81st Academy Awards on 22 February 2009.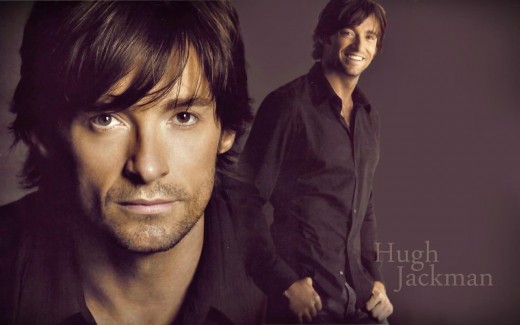 7. Dwayne Johnson
Dwayne Douglas Johnson is an American actor and former professional wrestler. He is also known by his former ring name The Rock and is occasionally credited as Dwayne "The Rock" Johnson. He gained mainstream fame as a wrestler in World Wrestling Entertainment (WWE), originally known as the World Wrestling Federation (WWF), from 1996 to 2004, and was the first third-generation superstar in the company's history.
In WWE, Johnson was a nine-time world champion, having won the WWF/E Championship seven times (with his last reign being as the WWE Undisputed Champion) and the WCW/World Championship two times. In addition to these championships, Johnson has also won the WWF Intercontinental Championship two times and the WWF Tag Team Championship five times. He is also the sixth WWF/E Triple Crown champion and was the winner of the 2000 Royal Rumble.
In 2000, Johnson made his literary debut by publishing his autobiography, The Rock Says. It debuted at number one on The New York Times Best Seller list and remained on the list for several weeks. Johnson is also an actor, and his first leading role, in 2002, was in The Scorpion King. For this film, he received the highest salary for an actor in his first starring role, earning $5.5 million.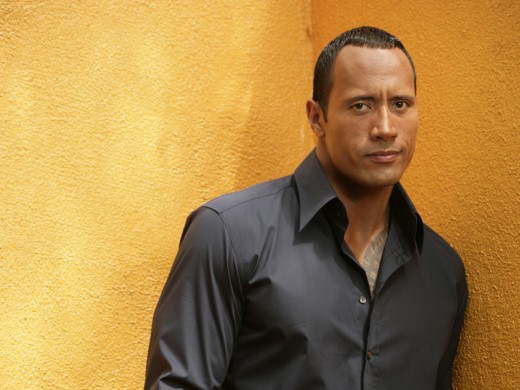 6. Xavier Samuel
Xavier Samuel (born 10 December 1983) is an Australian actor. He has appeared in leading roles in the feature films September, Further We Search, and Newcastle, and in July 2009, was cast to play Riley Biers in Eclipse, the third movie in Stephenie Meyer's Twilight franchise.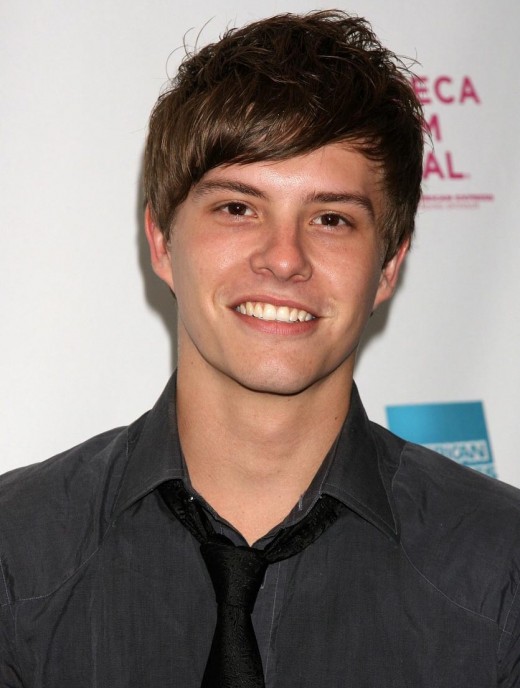 5. Mario Lopez
Mario Michael Lopez, Jr. (born October 10, 1973) is an American actor who has appeared on several television series, in films, and on Broadway. He is best-known for his portrayal of the character A.C. Slater on Saved By The Bell. He has appeared in numerous projects since, including the third season of Dancing with the Stars and as a celebrity guest host for the syndicated entertainment news magazine show Extra. He currently hosts America's Best Dance Crew, for MTV.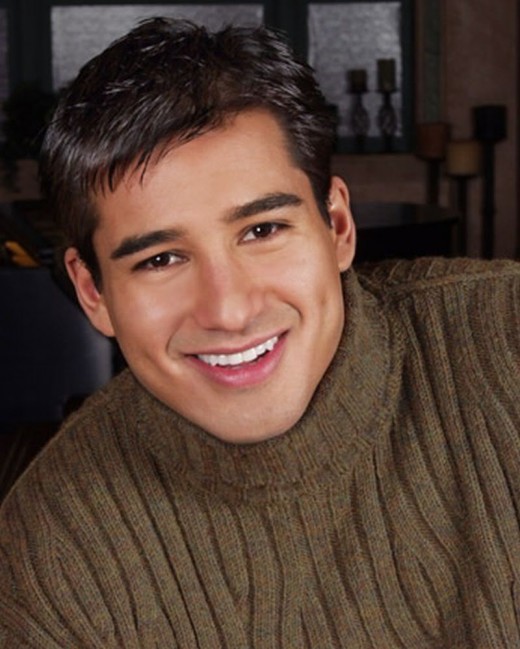 4. Ian Somerhalder
Ian Joseph Somerhalder is an American fashion model, actor and producer, notable for playing Boone Carlyle in the TV drama Lost and Damon Salvatore in the TV drama The Vampire Diaries. In May 2006, Somerhalder was named one of DNA Models' Top 10 Male Models. He won Entertainment Weekly's "Sexy Beast" tournament in 2010 for this role, beating Edward Cullen in a closely-fought final.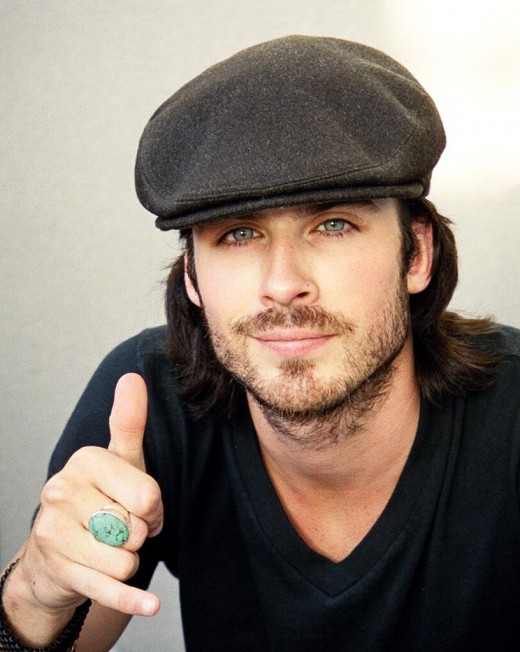 3. Cristiano Ronaldo
Cristiano Ronaldo dos Santos Aveiro, OIH, (Portuguese pronunciation: commonly known as Cristiano Ronaldo, is a Portuguese footballer who plays as a winger or a forward for Spanish La Liga club Real Madrid and serves as captain of the Portuguese national team. Ronaldo currently holds the distinction of being the most expensive player in football history after being transferred from Manchester United to Real Madrid in a transfer deal worth £80 million (€94m, US$132m). In addition, his contract with Real Madrid, in which he is to be paid £11 million per year over the following six years, makes him the highest paid football player in the world.
In 2008, Ronaldo won the Champions League with United, and was named player of the tournament. He was named the FIFPro World Player of the Year and the FIFA World Player of the Year, in addition to becoming Manchester United's first Ballon d'Or winner in 40 years. Three-time Ballon d'Or winner Johan Cruyff said in an interview on 2 April 2008, "Ronaldo is better than George Best and Denis Law, who were two brilliant and great players in the history of United.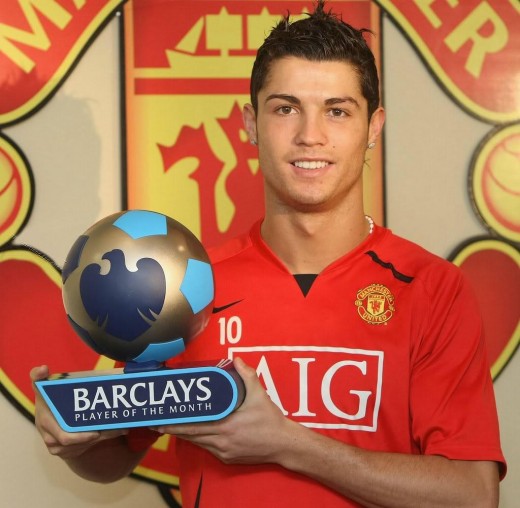 2. Taylor Lautner
Taylor Daniel Lautner is an American actor. He is perhaps best known for his portrayal of Jacob Black in the Twilight film series, though he is also notable for roles in family films such as The Adventures of Sharkboy and Lavagirl in 3-D and Cheaper by the Dozen 2.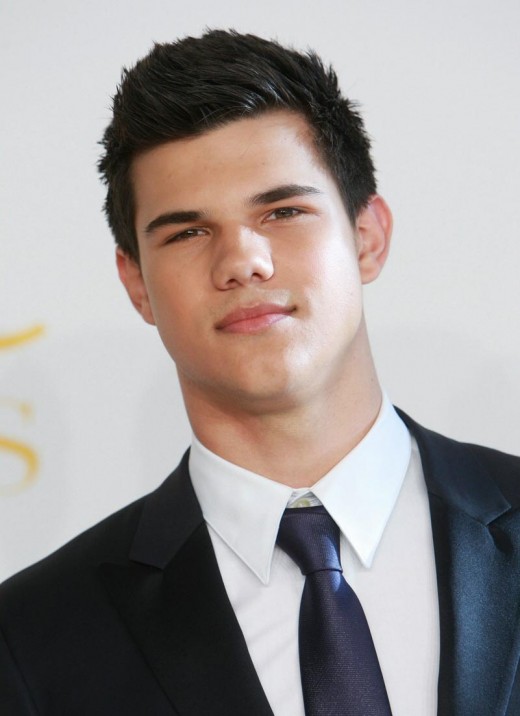 1. Robert Pattinson
Robert Thomas Pattinson is an English actor, model, musician, and producer. Born and raised in London, Pattinson started out his career by playing the role of Cedric Diggory in Harry Potter and the Goblet of Fire. Later, he landed the leading role of Edward Cullen in the film adaptations of the Twilight novels by Stephenie Meyer, and came to worldwide international fame. Pattinson was ranked as one of the highest paid actors in Hollywood based on 2009 earnings. In 2010, Pattinson was named one of Time magazine's 100 Most Influential People in The World, and also in the same year Forbes ranked him as one of the most powerful celebrities in the world in the Celebrity 100.