Top 12 Best and Free Music iPad Apps
Apple iPad yet another revolutionary product from the company and its already made a record selling since the day of its launch. iPad is a smart device which allows its users to surf internet, play music, watch video, reading e-books etc.
There are hundreds and thousands of ipad apps available on the internet to make your iPad more lively, fun to use and productive. iPad has been out for a while now, so I thought this time to round up a list of free music iPad apps which are user-friendly, easy to use and take care of all your music needs. There are not so may music iPad apps out there which are free to use, but we have looked all over the internet to find the best apps so you don't have to devote your time.
Here are the Top 12 best and free music iPad apps that are exceptionally cool. If you know some other music iPad apps which you feel suits best in this list, feel free to add the link in the comment section below.
The StreamToMe application lets you use your iPhone or iPod Touch to play video and music files in a wide variety of formats without prior conversion streamed directly over WiFi from your Mac or PC. If you connect the video-out cable for iPhone/iPod, StreamToMe can play through your TV, turning your iPhone/iPod plus Mac/PC into a home.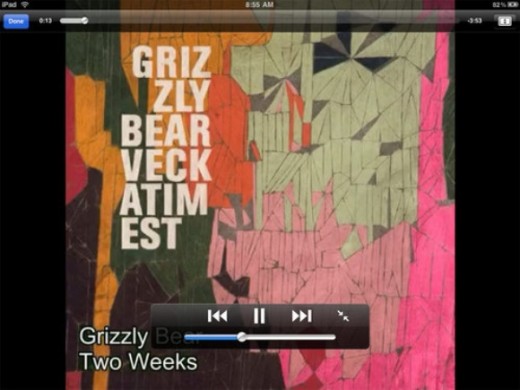 Shiny Drum is a music application for iPhone, iPod touch and iPad designed by OutOfTheBit and Leo Di Angilla, the creators of Vintage Drum (app featured by Apple in many countries), iBongos, iCongas, iTimbales, iPandeiro.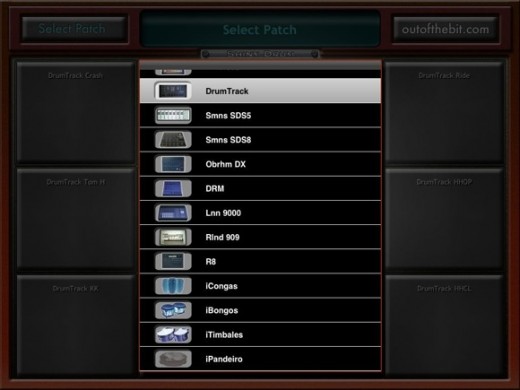 TabToolkit for iPad is an Apple Design Awards 2010 winner! TabToolkit is an incredibly powerful guitar tablature and music notation viewer, now with multi-track playback! An essential tool for learning and practicing music, TabToolkit includes an audio synthesis engine so you can listen to and control the audio for all tracks individually.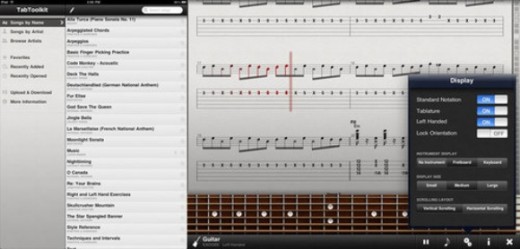 Create amazing beats and tunes without any musical ability using Beatwave for iPhone, iPod Touch and iPad. Using just your finger, you'll be turning out wicked tracks for free that amaze your friends and family, in no time at all!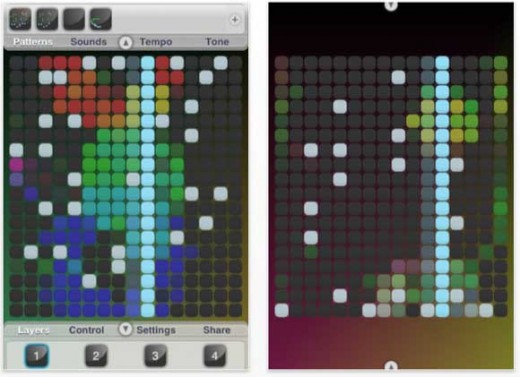 Pianist, the original iPhone piano, turns Professional in an all new iPad-only app with photo-realistic graphics and an unbelievable sound. Recommended by The New York Times, The Independent,The Daily Telegraph, and Rolling Stone Magazine, Pianist Pro was the number one music app for the iPad at release and has remained high in the charts ever since.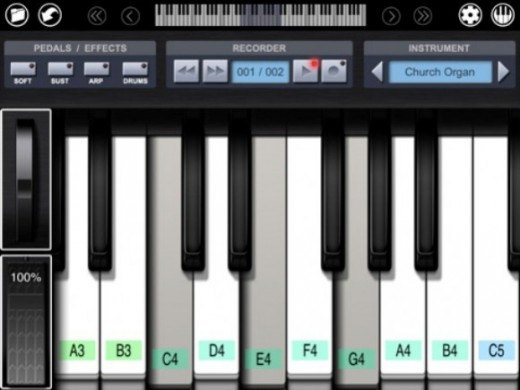 Draw lines and watch as Soundrop uses them to create music! Listen with headphones for the full effect.
Tap and Drag to draw a line.
Drag the handles to edit or double tap to delete.
Drag dropper to reposition drop point.
Audio pans left/right with bounce location onscreen.
Works on iPad, iPhone & iPod Touch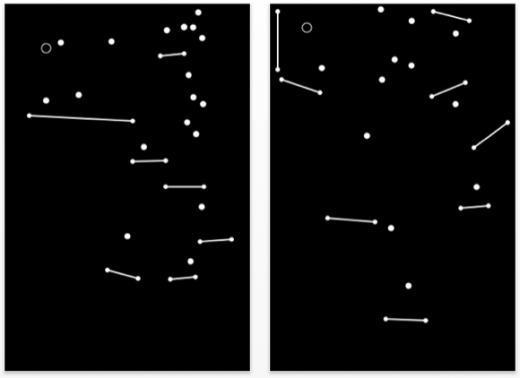 SoundHound is instant music search & discovery. This free version gives you unlimited voice and text searches, unlimited lyrics, and 5 free super-fast music recognition searches every month.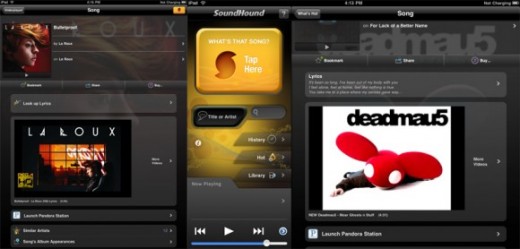 Be the maestro with Virtuoso Piano Free, a new iPod touch, iPhone and iPad instrument. Learn and play the piano anytime and anywhere.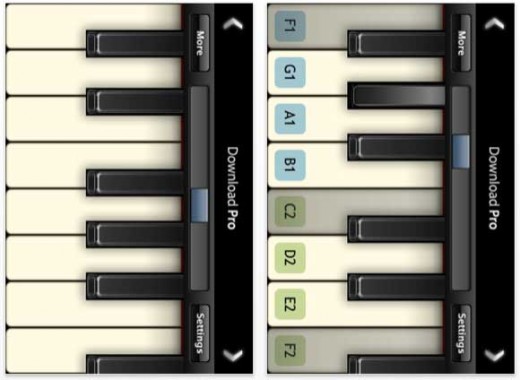 Create compelling, original music on your iPad™ with PatternMusic™ MXXIV. PatternMusic was designed to inspire creativity, learning and experimentation in music enthusiasts and experts alike.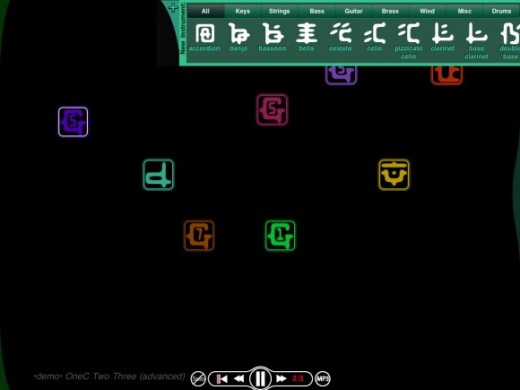 Play timeless pieces on spiral and circular keyboards, or follow beams of light mastery requires only imagination.
Play alone, or travel through a warp hole and play Piano Roulette with other performers across the world.
Designed exclusively for the iPad by Smule, creators of Ocarina, Leaf Trombone, and I Am T-Pain, Magic Piano was inspired by the world renowned pianist Lang Lang.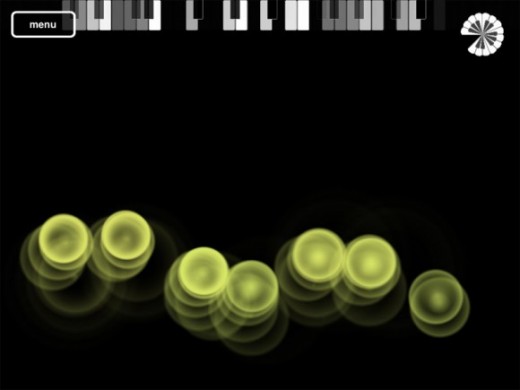 Pandora Radio is your own free personalized radio now available to stream music on your iPhone or iPad. Just start with the name of one of your favorite artists, songs or classical composers and Pandora will create a "station" that plays their music and more music like it.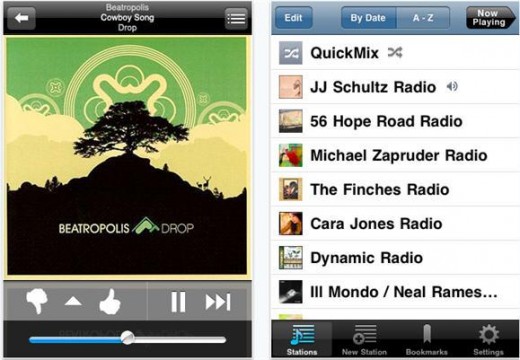 With GrooveMaker, you can create professional full-length tracks, grooves and beats for your music compositions, ambient soundtracks, movie scores and even dance parties or workouts — wherever you need to groove. And it's so easy to learn, you'll be creating the grooves of your friends' envy in minutes.