Friendly Facebook Apps For Your iPad
It's now more than a few months since its launch and Facebook still hasn't got around to providing us with an official app for the iPad. While the Facebook website and its iPhone app work perfectly well on Apple's tablet, a number of third-party developers have stepped in with dedicated offerings. Are they any good? Let's take a look:
Taking its cues from Facebook's iPhone app, Friendly Plus is designed to let you manage all aspects of your account from a single, tablet optimised screen. The news feed, Events and Places have their own tabs and most features you'll need are easily accessible once you learn where they are in the interface. Chat, for example, is hidden down in the bottom right-hand corner. Once you access a friend's photo album, images are displayed in full screen, letting you flick between images with your finger.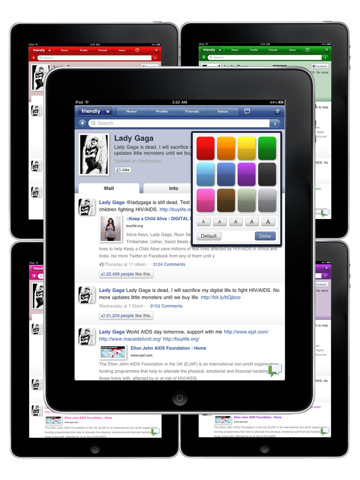 Flying in the face of convention, this app opts for a bright red default colour scheme, although you can customise this to just about any hue that you prefer.
Similar to Friendly, Facely focuses on offering a tablet-optimised Facebook experience. The interface is a little easier to navigate than Friendly, with all options concentrated at the top of the screen. That said, a couple of the icons don't make a lot of sense. Why is a globe used for notifications and a triangle for the Refresh button? Unusual UI choices aside, Facely does a great job at filling in for the missing official app.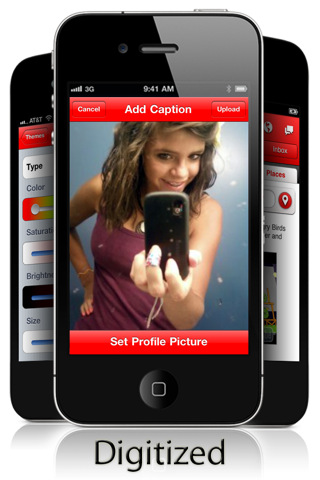 As opposed to the portrait oriented Friendly Plus and Facely, Facepad+ is designed to be held in landscape mode. However, unlike those other apps, it essentially acts as an interface for Facebook's mobile website. A list of navigation options provide access to all aspects of your account, but they are simply loaded from the Web.
There's nothing essentially wrong with this approach, although as the developers are charging for what is essentially a simple navigation layer for a free-to-use website, it certainly isn't the best value for money here.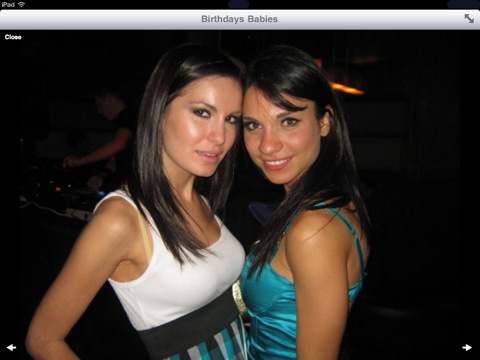 If you appreciate good visual design in your apps, Pica HD could be for you. A selection of five attractive themes are available and most Facebook features are supported with an easy-to-use interface.
On the downside, the app feels a little sluggish at loading data by comparison to the others here. There's no support for Places here either, so if you like to check in from your iPad you'll have to look elsewhere. Still, in terms of sheer good looks, Pica HD wins out.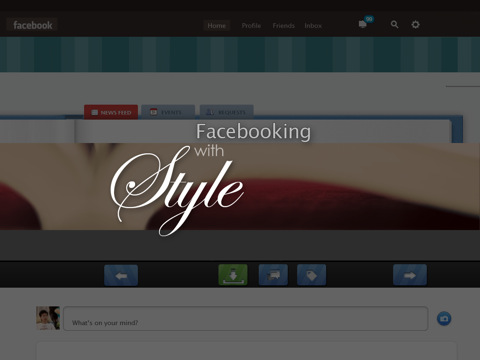 The iPad is an excellent way to browse photographs and none of the other apps here have capitalised on that. Conversely, Buddies is entirely built as a Facebook photo browser. You can navigate recent updates from friends, leaving comments and even uploading images directly from the app.
Aside from photos, there are a couple of nods to other aspects of Facebook, with support for Chat and updating your status.As we mentioned in our review when Buddies launched, this app won't replace a more fully featured client but for photos it's unbeatable.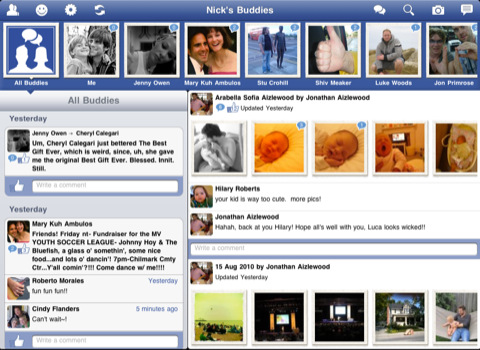 Just as Buddies focuses on photos, Tap to Facebook Chat (as you might expect) is designed entirely as a Facebook IM client. On the iPad, the app displays a grid of your currently online friends and allows you to conduct multiple chats simultaneously.
As our recent review of the app noted, the minimal interface here is ideal for Facebook Chat addicts. There's no learning curve at all, you can just get on with chatting and push notifications mean that you can keep the app running in the background while you get on with other things.