Amazing Video Application For Your iPad
If you are already trying your hands on Apple iPad, you can enhance your experience by using iPad Apps. And if you are entertainment guy, you should consider downloading and using iPad entertainment video Apps to get the most out of your Apple device. Below I'm listing few video and entertainment apps for iPad that you should have on your device. Few of these apps are free apps while others require either a monthly subscription or one time payment.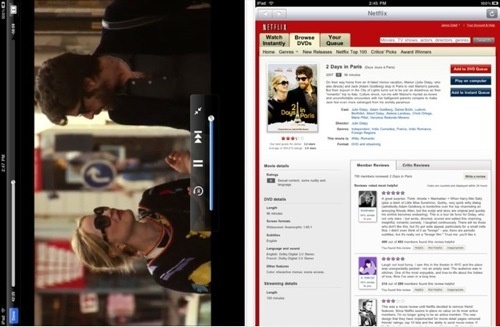 Netflix: Using Netflix app and a Netflix account, you can enjoy streaming videos, movies, shows over Wi-Fi or 3G. The app comes for free but the account subscription costs $9 per month.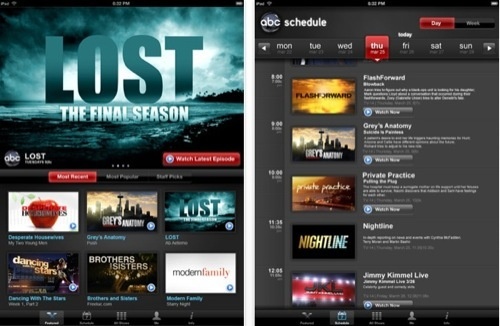 ABC Player: This TV app comes with a slick interface that serves ABC video content via streaming video. App comes for free.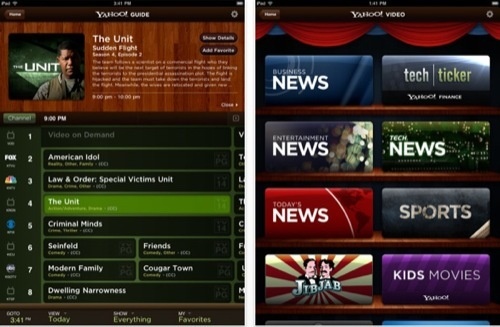 Yahoo Entertainment: A Yahoo product that lets iPad users to see TV listings guide/entertainment news/video hub, which pulls from Yahoo's vast network of sites. Free to use.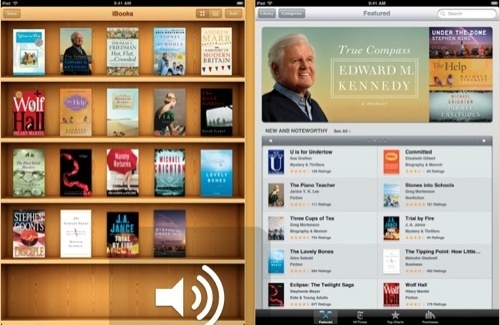 iBooks: Apple's own ebook store is now available for iPad. May be it's going to face strong competition from Amazon, B&N stores.
MLB At Bat: Allows users to watch live games just like it's iPhone version. But does not allow watching games few time because of licensing reasons. Subscription starts at $15.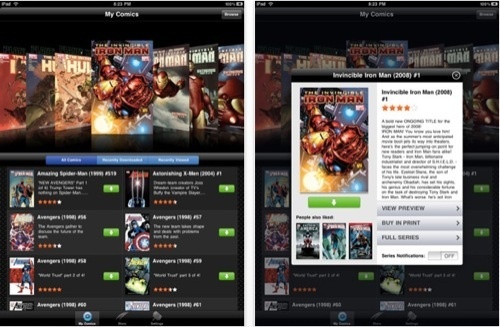 Marvel Comics: This iPad app more like a sci-fi movie / comic book. Provides free reader and attractive paid comics.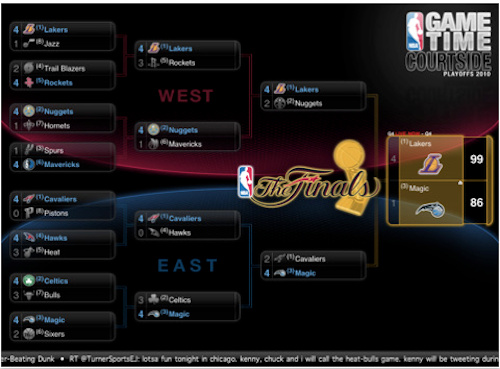 NBA Game Time Courtside: A free iPad app but provides full, interactive dashboard for every basketball game you watch.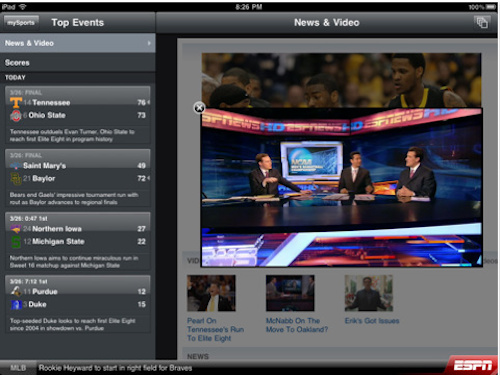 ESPN ScoreCenter: This app provides sports information including game updates, game scores but annoys users with it's columns, panes and frames. Costs $5.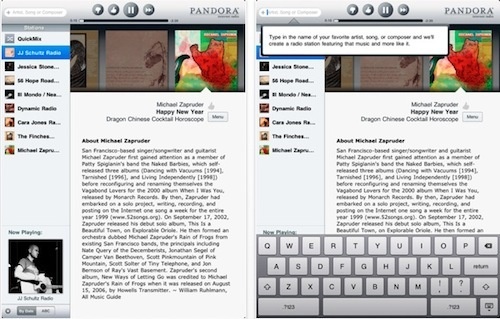 Pandora: A free music discovery app with basic customized radio feature, free unlimited music and exceedingly well chosen.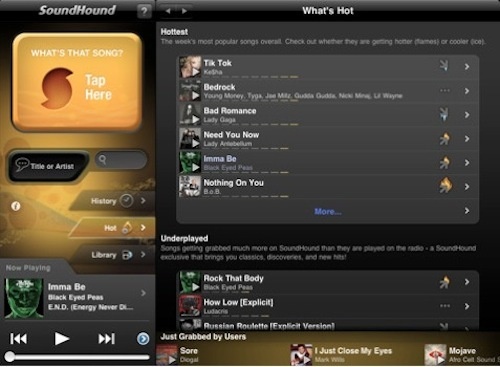 SoundHound: Enjoy features like fast recognition engine, lyrics, music discovery, charts and full playlist playback just for $5.