Perfect Tanning Services to Get your Skin Glow
We all know that the perfect tan can make you look glowing and vibrant, but laying for hours in the sun can cause long term skin damage. What's the solution to this problem? Spray tans can give you healthy, glowing skin without exposing you to any harmful UV rays. Keep reading to find out all about how you can improve your looks with a quality airbrush tan.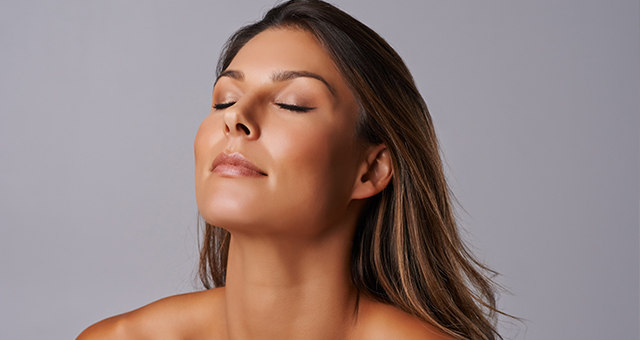 Finding Your Perfect Color with a Spray Tan
One of the biggest benefits of airbrush tans is that they are entirely customizable. You can work with the staff at your salon to pick the color that will best complement your hair and eyes. In the past, spray tans could potentially look orangish, but with new color mixology techniques, this is no longer a concern. As long as you pick a knowledgeable salon with plenty of airbrush tan expertise, you can be confident that you will get great results. Most people aim for a tan that is roughly two shades darker than their natural skin tone, but you can go lighter or darker as desired. When you work with expert tan mixologists, you can select tans with warm or cool undertones that will properly complement your natural beauty.
Using Airbrush Tanning to Highlight Your Best Features
A good airbrush tan can do more than just make you look sunkissed. Darker areas of the body tend to recede from the eye and look shadowed while lighter shades of skin stand out more. With special micro shadowing techniques, tanning experts can use slightly darker and lighter shades of tanning to highlight your curves and emphasize the parts of your body you love the most. This technique helps to contour your body, so it is a great way to show off how toned and fit you are.
The Airbrush Tan Process
So what happens when you decide you want to try airbrush tanning? The process can vary a little depending on what salon you select, but most follow the same basic steps. After you make your appointment, you will visit your salon during the scheduled time. The staff will direct you to a changing area where you can undress and remove any jewelry. Some may help you prepare your skin with special products and protect spots you do not want tanned. Then you will stand in a booth where the technician will lightly spray you with a specially formulated tanning mixture. Technicians will then dry you with air and apply another coat if needed. The whole process is entirely painless and done in just 10 to 15 minutes.
How to Prepare for Your Spray Tan Appointment
Keep in mind that if you want the best possible results, most salons recommend you prepare your skin before you come in. Do not wax in the 24 hours before your appointment because the residue can cause uneven tanning. You should exfoliate and shave no more than four hours before the appointment, so your pores are closed before your appointment. Feel free to moisturize the night before, but be sure to shower so you are going to your appointment with clean skin free of any beauty products. Make sure you wear loose, dark clothing for your appointment because tighter clothes like yoga pants can leave marks on your developing tan.
How to Maintain Your Tan After Your Appointment
Once you get your tan, you can expect the color to gradually darken and become more complex over the next hour or two. How you take care of your skin following the appointment will affect how long the tan lasts. The experts recommend you keep your skin from getting damp, due to showering, sweat, rain, or lotion, for the first four hours. Then you should shower sometime within the 24 hours since your appointment. Use warm water and natural body wash to clean skin, and skip scrubbing or exfoliating. You can moisturize with oil free products as desired. This will help your new tan last as long as possible. Most airbrush tans will last somewhere between five to seven days.

An airbrush tan is the perfect way to get your ideal skin color without spending time in the sun. If you want luminous, bronze skin, schedule your next airbrush tan appointment as soon as possible!