Why Adult Braces are More Convenient and Affordable Today
Teeth that are crooked and misaligned can not only knock your self-confidence, but they can also have an impact on your dental health, making it harder for you to brush and floss your teeth effectively and in some cases leading to issues with your jaw. While the truth is that a slight amount of misalignment when it comes to your teeth is probably not as noticeable to others as it is to you, the good news is that getting braces as an adult is now more convenient and affordable than ever before, making it an ideal option to consider if you want to finally get the smile of your dreams.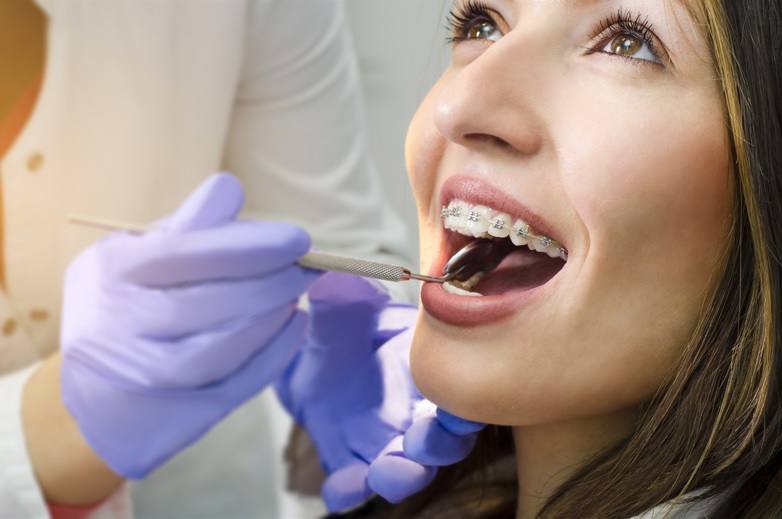 Types of Braces Available
Different types of teeth braces have made it more affordable and convenient for adults to go with this method of straightening their teeth. How do braces work? Braces work by applying pressure to the teeth to gently and gradually push them into a different position. This is the same whether you need fixed metal braces to fix your crooked teeth or are using a clear, removeable aligner. Clear and invisible braces are worn over the teeth whenever possible. You can take them out to eat, drink, and for other events. Find out more about how clear braces could benefit you at Straight My Teeth. Straight My Teeth offers a range of clear and invisible braces in your budget.
Fitting Your Braces at Home
Another reason why the cost of getting adult braces has become more affordable is that you can now fit your braces at home, rather than having to see an orthodontist for fitting and tightening. As long as you have good dental health, you can use online braces providers to take your own impressions with a kit that will be sent to your home. Once sent back, you will then be sent your aligners to start wearing. Typically, you will need to fit for and receive a tighter aligner every few weeks to keep your teeth moving until they are in the desired position.
Range of Providers Available
With more providers of adult braces now available, adults have more options when it comes to deciding where to go and who to use for straightening their teeth. If you want straighter teeth but are on a tight budget, it is always worth shopping around to find the best service at the best price. Timing it right can also have a huge impact, since many online braces and aligners providers offer sales, deals and special offers throughout the year especially during times like Black Friday or Boxing Day and New Year sales where you can get a cheaper introductory price.
Paying for Your Braces Monthly
The option to pay for your braces monthly might not make them any cheaper to get in the long run, but it can certainly be a more affordable option for adults who want to straighten their teeth. Along with this, the option to pay monthly gives you a chance to get started on getting your dream smile much sooner as you won't need to spend time saving up to cover the entire cost of the braces upfront before you can get them fitted. Today, most dental practice and online providers of adult aligners will offer monthly or quarterly payment plans, allowing you to spread the cost and get started with straightening your teeth with just a small deposit.
Shorter Time Wearing Braces
While the length of time that you will need to wear your braces can vary due to a lot of factors, including how misaligned your teeth are and how much work will need to be done to get your dream smile, the good news is that modern adult braces are made with excellent materials and technology to move your teeth into position as quickly as possible without causing any damage. Clear aligners, for example, will usually work in around six months to one year depending on how much teeth movement is needed for a straight smile. As a result, you can often pay less for a shorter service compared to in the past.
Better Retainers
More comfortable and effective retainers are now provided once your teeth are straight, to keep them that way. In the past, retainers were clunky and really uncomfortable to wear at night, leaving many people skipping wearing them and then needing braces again to re-straighten teeth that had moved back. With retainers easier to wear these days, the likelihood of your teeth staying straight is increased.
Whether your teeth were straightened as a teen and have since moved back, or you have never had braces before and are considering this treatment, adult braces options are now much more convenient and affordable than ever, with more brace and aligner options to choose from.