Essential Styling Tips for Senior Prom
Senior prom is a big deal and the senior homecoming dance is also a major event in the school calendar. You probably want to look and feel your best on this memorable night however, if this is your first-ever formal dance, you might need some help with styling and deciding what to wear.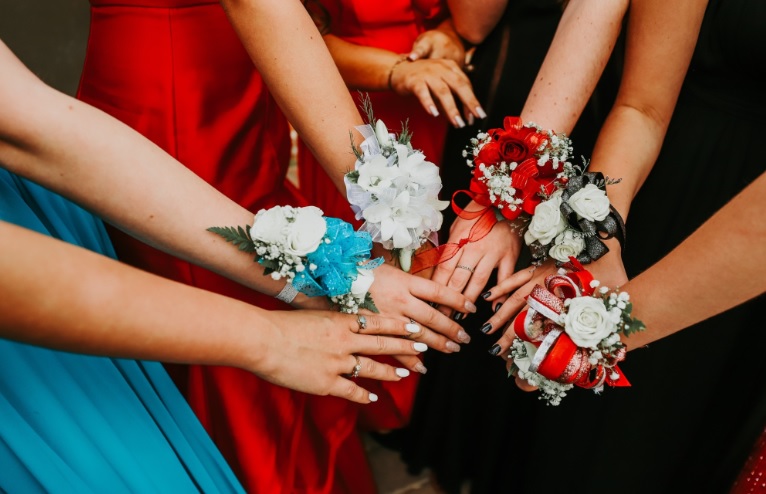 Here are some simple and effective styling tips to help you make the most of your senior prom outfit.
Be Yourself
First and foremost, be yourself! Your style and uniqueness will shine through when you be yourself with no apologies. For example, if you really don't feel like wearing formal shoes because you prefer sneakers, rock your sneakers! If you want to customize them to give them the wow factor, do that! Don't hold back, this is your chance to shine!
Customize Your Outfit
If you don't want to look like you bought your dress or tux from the same place everyone else bought theirs. Customize your outfit, add your own fun twist to a simple or plain dress or tuxedo. Search for homecoming dresses or tuxes and make alterations if you want to stand out from the crowd. If you are content with an off-the-rack outfit, make no alterations and wear your outfit exactly how you want to wear it.
Try on a Few Outfits
Try on multiple outfits and instead of relying on the fitting room mirrors, get a friend to take a picture of you in each outfit instead. This will provide you with a more accurate idea of how you might look in your outfit on the night.
Get a Multipurpose Purse
The clutch purse is the favourite when it comes to prom night however, think about convenience and comfort too and get a clutch purse that converts into a crossbody purse. That way, when you get tired of clutching your purse, you can go hands-free! Both stylish and functional, it's a win-win!
Carry A  Cover Up
Carry a cover-up such as a shawl or cardigan just in case it gets cold in the evening.
Get a Facial One Week Before Prom
You might be tempted to get skin care treatments on the day of prom; however, your skin takes a few days to adapt to skincare products, therefore, it's best to start prepping your skin a few weeks before the actual date. Get your final facial one week before your prom night.
Test Your Makeup Outside
If you are wearing makeup for the first time, test your makeup colors outside in natural light instead of under the store lights. The store lights won't give you a true representation of which colors match your skintone. When you apply the makeup, step outside the store to check the colors before you buy the makeup.
Style Unwashed Hair
Hair is best styled three or four days after washing. The natural oils in your hair will make it much easier to style than freshly washed hair. Going to your first prom is a major event in your school life however, don't stress about it too much. Be yourself, focus on letting your personality shine through with your style and pick the clothes that make you feel happy and confident.