A Comprehensive Guide on Plastic Surgery in Spain
It is no news that the demand for elective procedures in Spain is hitting the roof recently. Not only have there been marked changes in what people choose to alter about their appearance but, it seems, they are also changing their expectations as to what is possible. Apart from Spain's contributing improved economy, its citizens want to experience more of the latest and most effective plastic surgery procedures available.
In actuality, Spain is the eighth largest market for cosmetic procedures in the world. And it is also the top largest medical tourism destination in Europe. The fact that the country has all of these things going for it speaks volumes as to the quality of the care delivered. For starters, there is an excellent range of expertise available from the most qualified and experienced surgeons in all specialities.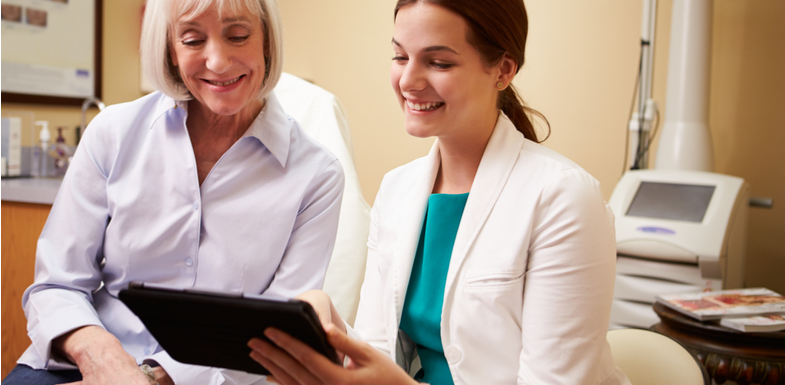 This guide will allow for a comprehensive look at the full spectrum of plastic surgery available in the most popular destination in the world. The information contained herewith will also allow for an informed decision to be made about the procedure that is right for a cosmetic patient.
Plastic Surgery Specialties in Spain
Many people would like to think of plastic surgery as the sole domain of aesthetic medicine, with its most impressive results being achieved through fat reshaping. Plastic surgery should not, however, be seen as the exclusive province of any particular specialty. In truth, the range of surgical procedures available is vast and can involve anything from minor to major reconstructive surgery.
Below is an overview of the most popular procedures for cosmetic treatment available in Spain and notable demands among men and women:
Botox injections
Liposuction
Hair transplant
Otoplasty or cosmetic ear surgery
Breast reduction
Gynaecomastia
Breast lift
Breast augmentation
Cheek, chin, and jaw reshaping
Dermabrasion
Rhinoplasty
Paediatric plastic surgery
Buttock lift
Blepharoplasty, also known as eyelid correction
According to Statista, Gynaecomastia had the highest procedure rate (19.8%) for men in Spain, between 2017 and 2018, followed by liposuction (16.8%) and rhinoplasty (12.7%). Breast augmentation topped the list for women (20.4%), then liposuction (10.9%) and breast reduction (9.8%).
Breaking Down the Plastic Surgery Industry in Spain
It is worth noting that the above statistics are impressive for the medical tourism industry in Spain; notwithstanding, it's a mixed bag for patients as these types of surgeries have now become so ubiquitous that a patient may be confused about the procedure(s) they have chosen. While many of these procedures are relatively painless, some can be quite painful.
For example, breast reduction is a very invasive procedure (except for Scarless Breast Reduction) that leaves patients with more scars than a tummy tuck, and this can often lead to emotional trauma and stress. What's more? Prospective patients need to be informed of the risks and potential benefits. If such individuals choose not to discuss their procedures with their medical professional, they run the risk of experiencing psychological trauma following surgery.
Therefore, they need to make sure they are fully prepared for the operation and know exactly what will be expected for them post-operatively. As the medical tourism industry in Spain continues to grow and the country seeks to become a more established centre for cosmetic surgery, patients would have to get as much information as they can before undergoing plastic surgery. For instance, surgical complications can be easily dealt with through a patient's insurance, while others may need to be paid out of pocket.
Benefits of Undergoing Plastic Surgery in Spain
Many people have concerns about plastic surgery, especially when having treatment in another country. For this reason, many healthcare providers make sure that their patients are as informed as possible before the procedure. They educate them about what procedures are being done, what results to expect, and what may or may not happen, such as the risk of infection, long recovery times, and scarring.
However, cosmetic surgery in Spain is often associated with a faster recovery, shorter lengths of stay, and in the vast majority of cases, results that rival the U.S. The primary objective of cosmetic surgery in Spain is to improve the patients' appearance and quality of life through various procedures. A common misconception about plastic surgery in Spain is that there is no need to be extremely selective in an individual's cosmetic care.
In reality, cosmetic procedures can bring many patients into optimal health and prevent the long-term consequences of poor lifestyle choices. That being stated, Spain provides other unique benefits:
Affordability
One of the best things about plastic surgery in Spain is its affordability. It can be less expensive than getting the same procedure in the U.S., or even some places in Europe. For example, while the average cost of rhinoplasty in a typical Spanish clinic is £2,850, the same procedure range from £3,500 to £4,500.
The same thing applies to breast implants. While a cosmetic patient would pay an average of £3,200, the same individual would pay between £3,500 and £5,000. Some health insurance providers even provide benefits to the procedure.
Professional Quality
This is usually one of the biggest selling points for a plastic surgeon in Spain. Since there are thousands of talented surgeons practising in the country, there are hundreds of clinics and other medical facilities that deliver high-quality services.
The key to finding the right clinic for a cosmetic procedure is taking the time to choose a reputable and experienced plastic surgeon. It is usually best to ask for references and look at the doctor's reviews on multiple reputable websites.
A patient who has a specific target area that requires attention and is looking for a plastic surgeon with extensive experience in that area should consider Spain.
A Favourable Environment for Cosmetic Procedures and Vacations
Spain is a popular destination for families and couples looking for a fun getaway or vacation. There are many places to choose from and most of the major cities and surrounding areas offer a variety of sights and activities. The weather, food, and culture of the country also make it a wonderful place to receive and recover from a cosmetic procedure. A cosmetic patient can plan a vacation just for a medical procedure.
Conclusion
Spain has one of the best health care systems in the world and this makes it a desirable place for cosmetic surgery. From the numerous clinics to the high-quality surgery and post-procedure care, the country has what it takes to meet the needs of cosmetic patients from all over the globe. As recommended, patients are to conduct thorough research and talk to as many doctors as they can to ensure that they find the best plastic surgeon.