Quick Weight Loss Diet Plan – Natural Method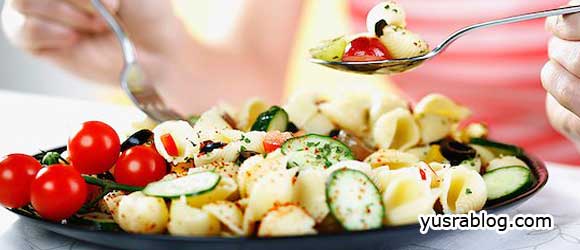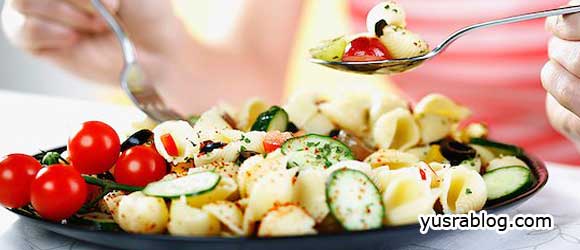 One of the biggest problems people seem to have about being on a weight loss diet is the selection of foods they are going to be allowed to eat. Not to mention, the selection of foods they are no longer going to be allowed to eat. With certain unbalanced diets (for example, low carb) this may be true.
The beauty of it all is that you can eat cake, biscuits, have whipped cream on your dessert or coffee – but only when you are hungry! You will find that you won't have room in your tummy to eat them very often, except in very small quantities. And that's OK.
If you find you do indulge on a particular day, simply don't eat again until you feel hungry – if this is the next day then that's when you next eat!!
Seven great weight loss tips:
Eat Breakfast Every Day.
One habit that's common to many people who have lost weight and kept it off is eating breakfast every day. "Many people think skipping breakfast is a great way to cut calories, but they usually end up eating more throughout the day, says Elizabeth Ward, MS, RD, author of The Pocket Idiot's Guide to the New Food Pyramids. "Studies show people who eat breakfast have lower BMIs than breakfast-skippers and perform better, whether at school or in the boardroom." Try a bowl of whole-grain cereal topped with fruit and low-fat dairy for a quick and nutritious start to your day.
Eliminate Eating Junk Food.
Most of your efforts to reduce your weight will be unsuccessful of you are unable resist eating junk and processed foods. These primarily consist of fast foods and snack foods such as burgers, pizza, fries, potato chips etc. All of these foods offer very poor nutritional value and it consequently makes no sense at all to carry on eating them. Keep in mind – you will not be able to physically improve on an insufficient diet. You must look carefully at the contents of your cupboard, fridge and freezer and make certain that you switch all sugary and greasy foods with nourishing, healthy alternatives.
Drink a Lot of Water.
Although you may have heard it over and over again, it is really true. Drinking water not only replenishes your system but also promotes weight loss. How is that possible? Well, as we all know, water is a fluid that directly passes your colon, so drinking water can flush away those toxins and unwanted fats. Drink at least 8 glasses a day for best results.
Water is essential to life and a healthy body. Dehydration will wreak havoc on you and your fitness goals. If you are dehydrated your body cannot function at its optimal level. For example, your muscles will loose strength, you won't burn fat as quickly, and you'll feel tired and fatigued.
Reduce the Size of Your Portions
You should eat five or six small portions each day at regular intervals of about 4 – 5 hours. This will aid appetite suppression and boost your rate of metabolism, causing you to burn additional fat without the need for too much physical effort.
Lower Your Calorie Consumption Without Deprivation
Do this by steadily reducing the amount of calories that you get through by a small quantity each day. This will tot up very quickly, but be aware that you will not start to lose weight until you reach the point at which you are expending a more calories than you eat each day. This incremental approach will help to cut down snacking and binging, which would clearly put you straight back where you began.
You Want to Start Exercising Regularly
This doesn't need to be anything excessive, but simply put: working out is almost certainly the most effective way to lose weight and enhance your general heath. Diets by themselves may assist you with losing some weight, but they are not able to improve your stamina, physical fitness, flexibility, mental state and help you achieve numerous other benefits in the way that regular exercise can.
Additionally, exercise is another technique to increase your metabolism, which, once more, helps you to burn off additional fat in less time.
Sleep Well- Practice a Good Night Sleep
Sleeping is a favorite quick weight loss tip since it is one of the most effortless. Do not understand the power of having enough sleep. It is vital to your overall weight loss plan. Medical research has proven that sleep deprivation would induce hunger, and improve appetite. This often results in excessive eating. Likewise, having sufficient sleep of at least 8 hours helps to bring a balance to the leptin level and aids weight loss.
There you have the Building block to A Permanent Weight Loss.
There are many ways in which an individual can choose to lose weight. The problem is that diet, and exercise alone for some people still isn't enough, and may leave them struggling to reach their weight loss goals. For many people changing their diet, exercising, and taking nutritional supplements or weight loss products in combination can be the perfect answer to lose weight.
One such supplement is acai for weight loss. Acai is a form of berry that is found in the Amazon, and holds tremendous antioxidant properties. It is also used to increase energy levels, and to improve digestive health. Acai can also help to prevent free radical damage, and diseases like cancer, heart disease, and premature aging. It's the combination of all of these benefits that make acai for weight loss a great option for individuals who need extra assistance.
Acai for weight loss in conjunction with good eating habits, and an exercise routine can be a fast, and healthy way to lose weight. For many, speeding up the process in which they lose weight can help them to feel motivated, and offer them the confidence that they need in order to make the entire weight loss process an easy mental endeavor to embark upon.
One such weight loss product that uses acai is called Acai Berry Select. This is actually offered as a free trial, and is a great way to improve health, and also help to promote healthy weight loss.
Acai berry select can help you lose weight when used as part of a diet and exercise routine-Acai berry contains huge amounts of antioxidants that help to flush the body of toxins, and is most likely the healthiest supplement on the market today.-Acai berry select helps you "lose weight and flush the pounds"