7 Date Night Ideas For The Couple Who Have Done It All
Sometimes, when you've been with someone long enough, it can feel like you two have done it all. You have seen each other through vacations, stay-cations, fancy dinners and not-so-fancy late night snacks. You can't count how many movies you've seen together, and don't even get you started on how many Netflix hours you've spent together.
Especially once you have kids, it car be difficult to break the routine and do something truly new and memorable with one another. Next time you are planning a date night, forget the old "dinner and a movie" set – try one of these odd, quirky and amazingly fun date night ideas!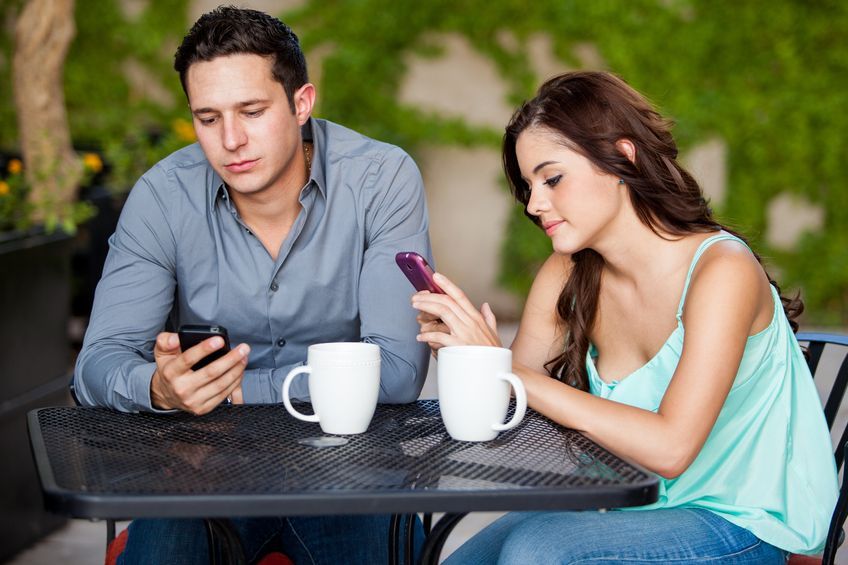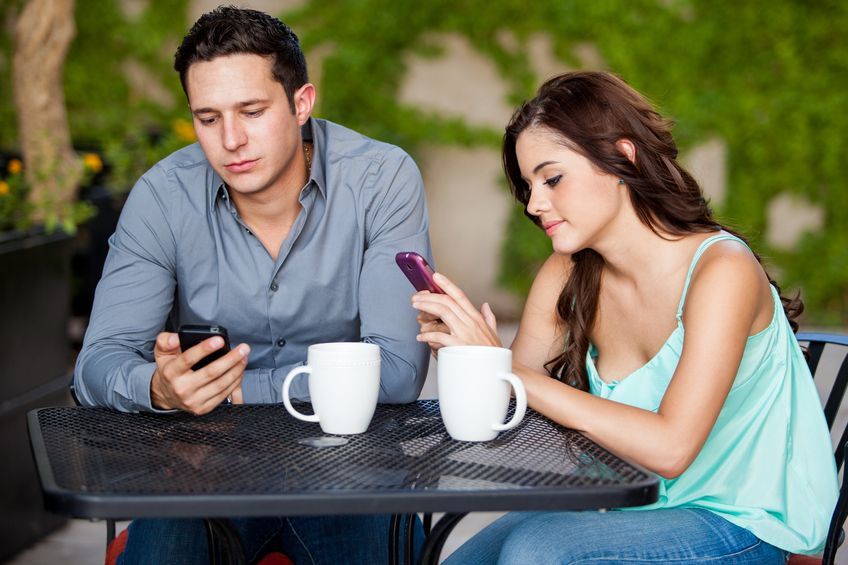 Record Your Very Own Love Song
For an unorthodox date night, one of the sweeter ideas out there is to order some music studio time, and lay down a track together. You can either write your own, or pick your favorite song together. Or you can change the lyrics to a poplar song, and make it about the two of you. Either way, you get to create something special with your partner, and have a keepsake of the evening when you leave.
Throw Some Axes
Who says date night has to be prim and proper? Sometimes, all you really want to do is relieve some stress, and the most fun way to do that is buy going axe throwing. Axe throwing facilities like BATL – the Backyard Axe Throwing League – have been opening up in a lot of North American cities, and they cater to crowds as well as couples. You get a quick lesson in how to throw an axe, then you get to face off against your partner in some light hearted competition.
To get a sense of what's in store for you, click on the following link to take a 360 axe throwing tour of the facilities.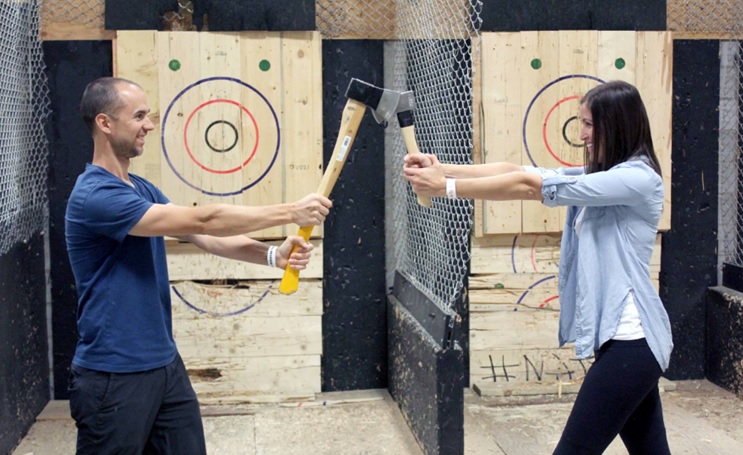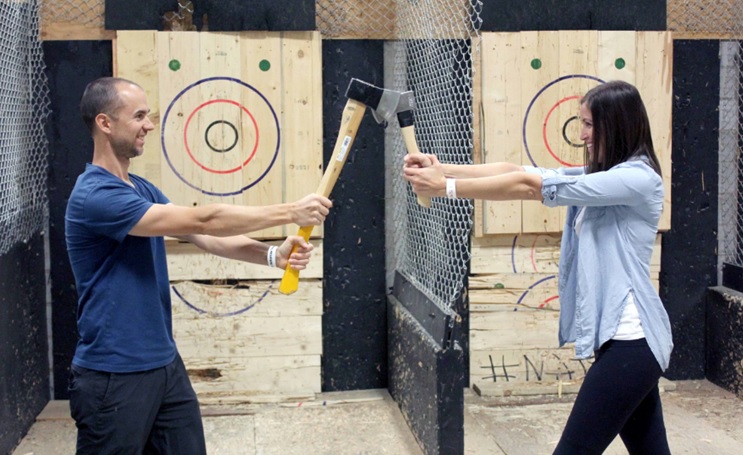 Be a Tourist In Your Own Town
What is the most tourist-y experience your town has to offer? Sometimes, when you live in a particular place, you forget what makes it so appealing to outsiders. Tapping into this outsider's experience can help you bring wonder and perspective into date night. For some added role-playing, you can even pretend you are a tourist. And if it is possible to take the night away from home, you can even rent a hotel room in your city.
Hang Out at a Cat Café
Not everyone can sneak away for a full evening. If all you have is a few hours during the day to get some quality together time in, instead of going to a normal café, try a cat café. That's right, a cat café! These coffee shops, which are popping up in ever increasing numbers, are exactly what they sound like: order a soy latte or herbal tea and hang out among the many roaming cats.
If your idea of peace and tranquility is being surrounded by little fur balls, this is the date for you. And don't forget to snap a few pictures while you're at it; these cafes are pretty much made for Instagram.
Take a Spooky Tour
Graveyard tours and ghost walks aren't just for Halloween. You can usually find them year round. As a fun, interactive alternative to going to see a horror movie in theatres, take a spooky tour. At worst, you will learn a little bit of history. At best, you will both be so frightened, that the only thing you'll want to do is cuddle the rest of the night.
Take an Improv Class
Most couples fancy themselves pretty funny together, with your own in-jokes and voices and characters. Why not put that humor to the test by taking an improv class together? You will learn how to create a scene out of prompts, as well as how to build up one another's improvisational suggestions. Not only is it uproariously fun, but it is also a surprisingly good way of learning to communicate better, since it teaches you to listen and support.
Go on a Brewery Tour
When wine tours are too fancy, and pubs are too plain, go for the middle ground: go on a brewery tour. A plethora of microbreweries have opened up over the past decade, and most of them offer some kind of tour. You get to see how the beer is made, smell the ingredients up close, and, at the end, you get to sample some of the freshest beer you've ever tasted. For the suds-loving couple, this is the perfect night out.
While this last tip didn't make our list, it's worth discussing that preparing a home cooked meal is always a nice surprise. However, make sure to make it gourmet and take the time to cook up something special for the special person in your life.
There's no need to head to the movie theatre or a restaurant for a great date night. Try one of these seven, unconventional activities and spice things up.