The Affordable Cost of Lip Injections in Canada
In recent years, increasing amounts of Canadians have been turning to lip injections for fuller, more beautiful lips. Lip injections increase lip volume, correct asymmetry, correct irregular vermillion borders (the line between lip and skin), smooth surrounding fine lines, and reshape lips. They can also restore lips' youthful edges, soften vertical lines, and create a more beautifully defined Cupid's bow.
Various Canadian technicians now offer lip injections in all major cities. In addition, the price of lip injections in Canada is now more affordable than ever.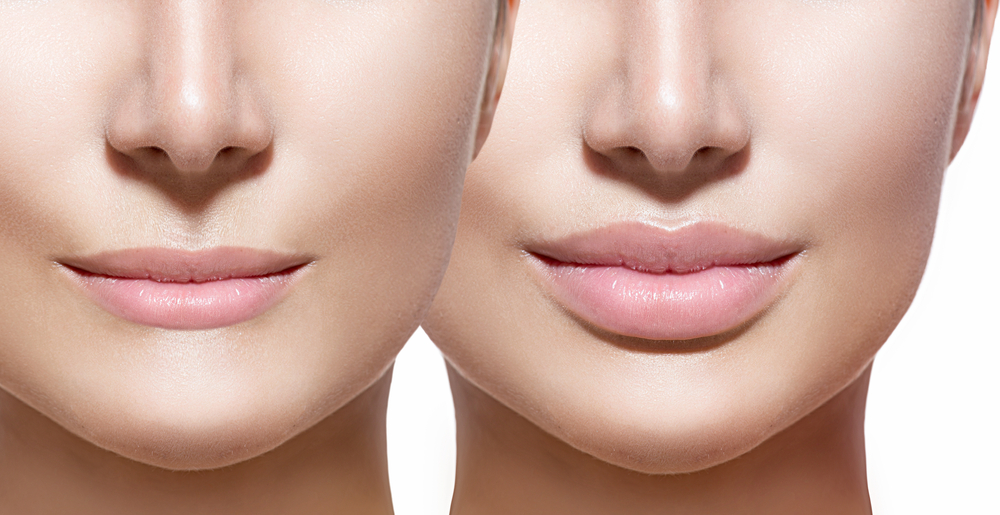 Who Should Consider Lip Injections?
Lip injections are perfect for clients with naturally thin or uneven lips. In addition, lips lose their fullness over time. As part of the natural aging process, the volume of lips decreases over the years. Lip injections give older clients the lip fullness of their youth.
Types of Lip Injections
Various types of lip injections are available in Canada.
Dermal Filler – Dermal fillers are the most popular type of lip injections. One example is Juvederm®, a type of hyaluronic acid gel, a temporary filler that lasts from six months to one year. Juvederm is one of the most popular options, which final results often being achieved in one treatment. In particular, Juvederm Ultra and Juvederm Ultra Plus are designed to add volume and fill lips.
Other examples of hyaluronic acid fillers include Teosyal® and Restylane®.
Similarly to Juvederm, Teosyal fillers, such as Teosyal Kiss and Teosyal RHA, also add hyaluronic acid to lips.
In addition, Volbella is the most recent innovation and known as the next generation lip filler. It is stronger and longer lasting than other fillers on the market. Results typically last from 12-18 months.
Choosing the right type of lip filler based on one's particular needs can be done in consultation with the technician. All types have unique qualities that can be customized to one's personal needs.
Dermal fillers can also be filled with collagen, but this is becoming less common.
Fat Transfer – A fat transfer includes taking fat from one part of the body and injecting it into the lips.
Traditional Collagen Fillers versus Hyaluronic Acid Fillers
Collagen is responsible for giving skin its elasticity and adding fullness to lips. This breaks down over time, and injections may be used to create a fuller lip. However, hyaluronic acid fillers have become much more popular over the past few years. As opposed to traditional collagen fillers, hyaluronic acid fillers are able to recoil and spring back to their initial shape. Hyaluronic acid occurs naturally in the body and helps skin retain moisture, leading to plumper lips. However, the aging process and prolonged exposure to sunlight decreases this naturally occurring hyaluronic acid. This is where lip injections come in. As a result, they are more natural looking and longer-lasting than collagen dermal fillers.
Lip Injection Procedure and Aftercare
First, the lip injection specialist will choose the perfect injection points and apply antiseptic. Since topical anesthetic is used on the lip, and dermal fillers contain lidocaine, little discomfort is felt during the lip injection process.
Little to no-downtime is required after lip injections. Clients are free to leave immediately following the procedure. Ice packs need to be applied at 20-minute intervals to reduce swelling.
Lipstick and concealer can be applied to cover bruises on lips in following days. Patients should avoid touching the lips for at least 48 hours. It is also advised to avoid exercise for several days following the procedure.
Although results will be slightly visible, it is advised to wait approximately one week to appreciate full results. Results last from 2 to 9 months, and up to a year. Follow-up injections are based on the longevity and a patient's preferences.
It is also recommended to avoid taking Aspirin, Ibuprofen, or Vitamin E supplements a week before the procedure. In addition, alcohol and foods containing bromelain, such as pineapple, should be avoided for 2 days prior to the procedure as well. Acetaminophenis fine to take for pain.
Locations of Lip Injections
Lip injections can be placed in a variety of lip areas. Examples include the Cupid's bow on the upper lip, the Vermillion Border, or lip margin, or the Vermillion area itself.
Cost of Lip Injections
Mini lip plumps are available for approximately $250 – $300 CAD. The average cost of a full syringe is $550 CAD plus tax. Juvederm fillers start at approximately $700 CAD to $850 CAD per syringe plus tax. Lip injections using one's own body fat, start at $2,000 CAD.
Many establishments offer free consultations, so do not hesitate to book one day. Lip injections are often priced per syringe, with lips typically needed 1-2 syringes per treatment.
Lip injections are the perfect way to achieve a picture perfect smile and are now more affordable than ever. Various Canadian lip injection providers now offer a variety of procedures for a low-price.