5 Non-Invasive Cosmetic Dental Treatments to Get You the Smile of Your Dreams
Everyone would love to have a great smile, but unfortunately, we weren't all blessed with a perfect set of pearly whites. Poor dentition can be a nuisance to some, but could be a real limitation if you let it invade your life. Don't let the current condition of your teeth hold you back, however, because odds are that dentists can help. Furthermore, modern cosmetic dentistry procedures are more convenient than ever.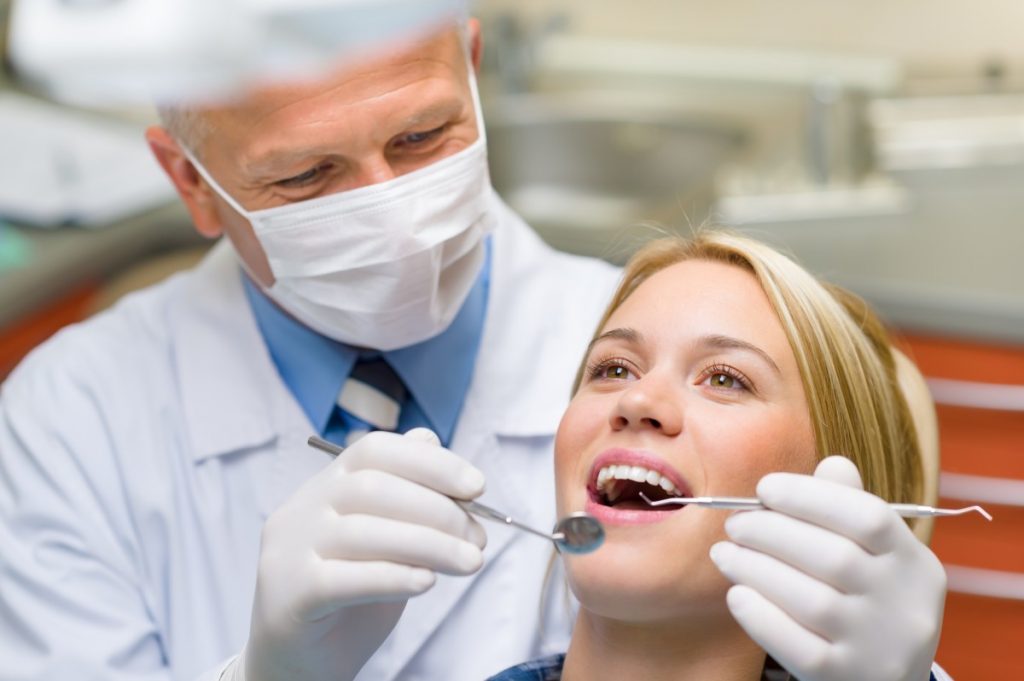 Here are 5 non-invasive cosmetic dental treatments to get you the smile of your dreams.
Clear Braces
Traditional braces can be used to realign teeth or fix the alignment of your jaw, but they're far from being the most convenient option. Metal braces are much more than just unsightly; they are uncomfortable to install and may cause pain for a few days after they've been adjusted. They also come with food limitations. Not only is it harder to properly brush and floss your teeth while wearing them, but there are a variety of foods that you might have to avoid altogether.
Fortunately, there is an alternative. Clear braces are custom-made, clear aligners that can do the same thing as metal braces, without the inconvenience. They also tend to be much less painful than metal braces, and nowhere as invasive. The procedure is much simpler too, as well as the follow-up.
If you want to learn more about invisible braces, AlignerCo has a detailed article about them. You'll learn about the different types of clear braces and the pros and cons of each. They also outline who is a viable candidate for clear braces and how dentists will make that determination.
Simple Teeth Whitening
Some people may try to whiten their teeth themselves, but over-the-counter methods are often not good enough to remove coffee and tea stains, or there may be medical reasons why your teeth are discolored. Fortunately, your dentist has additional whitening options you can try.
This may involve trays of bleaching solution put over your teeth that are more powerful than over-the-counter teeth whitening solutions, or your dentist may make custom dental trays that hold teeth whitening gel next to your teeth. The trays stay in place for around an hour, and this is more effective than most options you can do yourself. Furthermore, your dentist will ensure that the solution doesn't irritate your gums.
Teeth Shaping
The little nicks and chips in our teeth can be a distraction. However, a cosmetic dentist could smooth them out relatively quickly. This process will create a more cohesive smile, and the evened-out bite might reduce the stress on your jaw muscles. This procedure is also surprisingly simple. As a matter of fact, chances are you won't even need to go under anesthesia for it.
Porcelain Veneers
Damaged or severely discolored teeth can be a problem that many people would want to get rid of. The issue is that many might be afraid to see the dentist about it because they assume the only option is pulling teeth, replacing them with either dentures, or implants.
However, you should know that you may be a candidate for porcelain veneers, also known as dental porcelain laminates. Veneers can be used to change the color, shape, or length of teeth, and can often be done in just two visits if you're having several teeth repaired. Furthermore, they can be installed while other cosmetic dental work is being done.
But, before you get porcelain veneers, there are a few things you have to know first. For one, you should know that the choice of dentist will make a big difference to how good the veneers look. In short, you have to see a great dentist if you want to have great veneers. This is important as veneers can only be removed by a dentist and you might be stuck with them for 15 to 20 years.
You also have to make sure that they look natural, which means going for a realistic color. Some people may assume that teeth have to be perfectly white, but that's not the case. Go for something in a soft white instead of an opaque white if you want to avoid remarks.
Porcelain Crowns
Severely damaged or decayed teeth could also be replaced with a porcelain crown. The porcelain crown repairs the cracked or decaying tooth, but it resembles the original tooth. It could cover up a broken tooth surface, and filling in these gaps will restore your bite. Note that dental crowns take two or more appointments, as the dentist will need to take measurements and create a unique mold for each crown.
Everyone deserves to have a great smile they'll be proud to show off. All of these options should be considered depending on your situation, so don't hesitate to speak with a cosmetic dentist today and see what they can do for you.