Heavy Dupatta Designs for Bridal New Collection 2010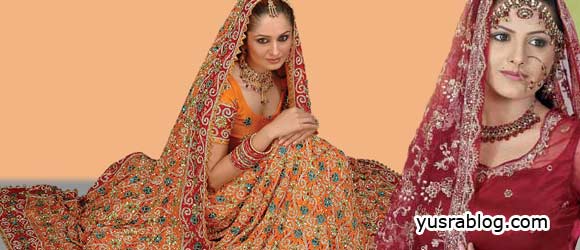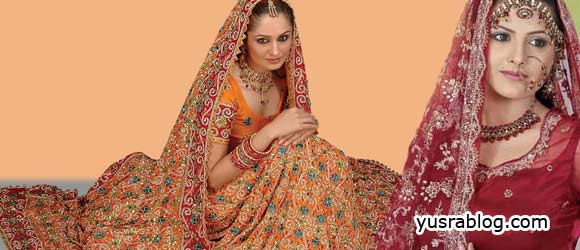 Dulhan Heavy Dupatta Designs
A salwar kameez is incomplete without a dupatta. Salwar kameez with dupatta is called salwar dupatta. Dupatta is a rectangular piece of cloth, embroided or plain measuring two and a half to three down the back or wrapped around the shoulder. Dupatta in red color is common among the women, women call it lal dupatta.
Bridal Lehengas with Heavy Dupatta: From traditional veil to the fashionable scarf the dupatta has come a long way. The sheer magic of this attractive accessory gives that perfect finishing touch to Pakistani, Indian dresses and western styles.
A dupatta is traditionally worn across both shoulders. However, the dupatta can also be worn like a cape around the entire torso. The material for the dupatta varies according to the suit: cotton, Georgette, silk, chiffon, and more.
There are various modes of wearing an unsewn dupatta. When not draped over the head in the traditional style, it is usually worn with the middle portion of the dupatta resting on the chest like a garland with both ends thrown over each respective shoulder. When the dupatta is worn along with the salwar-kameez it is casually allowed to flow down the front and back.