3 Perfect Themes for Your Child's Room
When you first decorate a room for your new baby, the focus tends to be on cute and whimsical décor and color palettes. And while that is perfect during the first couple of years, as they grow and their personality develops, it's likely time for a bedroom makeover. Creating the kind of space that your child loves, and which inspires them is a memory they won't forget and it encourages them to explore their interests. If you're trying to come up with the perfect theme for your child's room, here are some ideas you can use.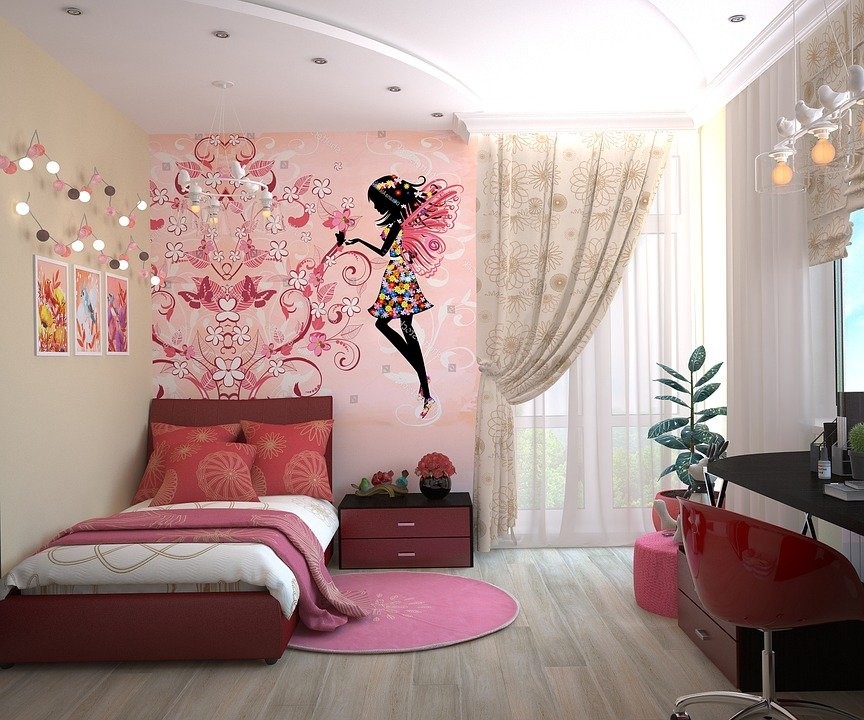 Step into the Jungle
Animals tend to be a crowd-pleaser when it comes to kids, so why not appeal to the animal lover in them and create a jungle-themed bedroom? The color palette can focus on bright shades of orange, green, yellow, blue and red giving their bedroom a cheerful look. You can get creative with the wallpaper and create a scene that feels like it is straight out of the jungle, making their bed feel like a jungle hut or tent. This theme tends to speak to younger kids in the 3-7 year age range, so keep that in mind when deciding.
A Dinosaur Theme is Always Popular
Here's a theme that is popular generation after generation and that is dinosaurs. There is just something so interesting to kids about these massive creatures. Just about every kid goes through a "dinosaur phase" where they want to read about them, learn as much as possible, watch movies about them, and so forth. So, why not design a bedroom that is fit for a dinosaur lover?
You'll be able to carry this theme throughout the space in the bedding, wallpaper, wall hangings and artwork, décor pieces, curtains, toys and so forth. You can even go all out and use a T-Rex Skeleton home decoration to push the décor over the top and thrill your child. Because a dinosaur-themed bedroom is so popular, you'll find it's very easy to locate pieces that will work, so this one is simple to pull together.
There's Something Magical and Mysterious About Space
Space is another topic and theme that tends to appeal to kids. This one may have a broader interest base as kids, pre-teens and even teens can share an interest in it. To pull this theme off be prepared to go with dark paint or wallpaper on the walls, dark bedding, and plenty of nods to the solar system with its planets and stars. You can cap off the look with a telescope so they can engage in a little star-gazing. Glow in the dark features tend to be big with this theme such as decals, stickers, light switch covers and even fabrics.
A child's room is meant to be their sanctuary where they can go for quiet time, playtime, creative time and just hanging out. Taking the time to come up with a theme that speaks to them and then designing a whole room around it will be something they appreciate for many years to come.