Top 5 Impressive iPhone Sports Apps For Guys
iPhone sports apps are among the thousands of mobile device applications available in the iTunes App Store. Whether you get in the game with a free app, or you pay to play, the following apps are bound to score well with iPhone fans.
ESPN ScoreCenter is one of the free iPhone sports apps that covers several sports. It delivers news, highlights, and stats from the NHL, NFL, NBA, MLB, and NCAA to your iPhone. In addition, the app provides information from several car racing leagues, including NASCAR and Formula 1, as well as information from professional soccer leagues like the Premier League and UEFA Champions League. Personalize the app with your favorite teams and receive alerts when the latest news becomes available.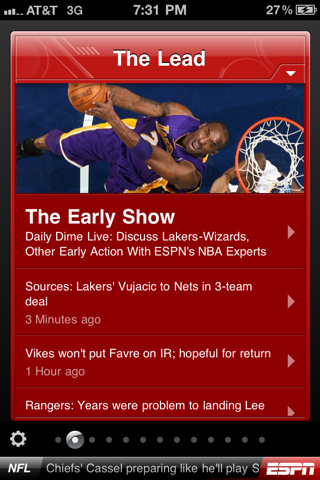 Another one of the free iPhone sports apps that deliver information about several sports is the FOX Sports Mobile app. In addition to the four major professional sports, the app also covers college sports such as NCAA football and basketball. FOX Sports Mobile also features stats, highlights, and news from the world of golf, tennis, and NASCAR. One of the features of this app is GameTrax, which is a graphical representation of scores, schedules, and stats. The app also displays hourly updates from FOX Flash, which gathers the top stories of the day. To download the FOX Sports Mobile app, visit the iTunes App Store.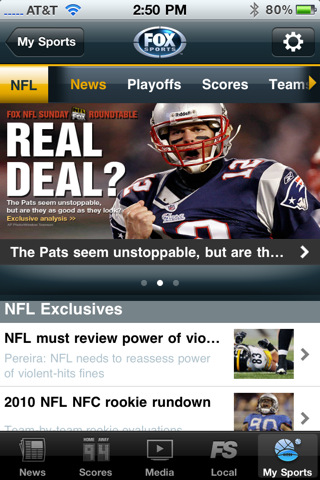 A free iPhone sports app that focuses on the National Basketball Association is the NBA Game Time 2010-2011 app. It features team stats for each game, as well as individual player stats throughout the season. The app provides live score updates and updated standings. It also provides a full season schedule for each team. The NBA Game Time 2010-2011 app can be downloaded from the iTunes App Store.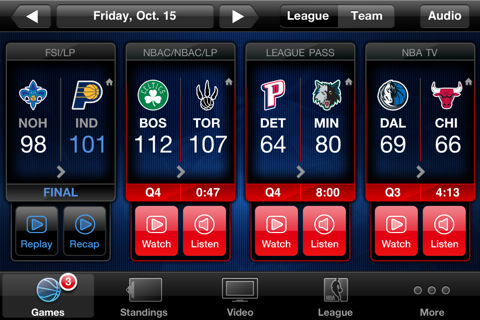 MLB.com At Bat 2010 is a free sports app that is specifically designed to deliver Major League Baseball news, stats, and highlights to the iPhone. You can view detailed rosters from each MLB club and select individual players to view their stats. The app provides the previous season's standings and postseason results. The current season's schedule is laid out in an iPhone friendly format. The app also features a video library that features highlights and is searchable by team or player. In addition, the app provides the latest news, including off-season events, such as the winter meetings.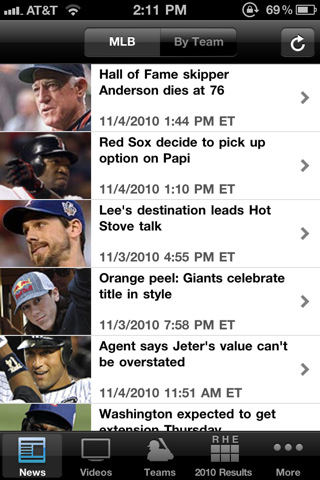 NFL.com Game Center Lite is a free iPhone sports app that delivers information from the National Football League. It provides live scoreboards, which show the current score of each game. The play-by-play features describe the action on the field so you won't miss out on a single play. Another feature of the app is game recaps, which show stats and a summary of the big plays.