A Guide to Finding the Best Religious Jewelry and Accessories
The connections between jewelry and religion have been well-established long ago. In every religion, some ancient beliefs and symbols are considered sacred for protection. Religious jewelry has been an eternal spiritual dependence.
Beautiful and meaningful at the same time, religious jewelry comes in different types like medals of the saint, a diamond thali, cross necklaces, and many more.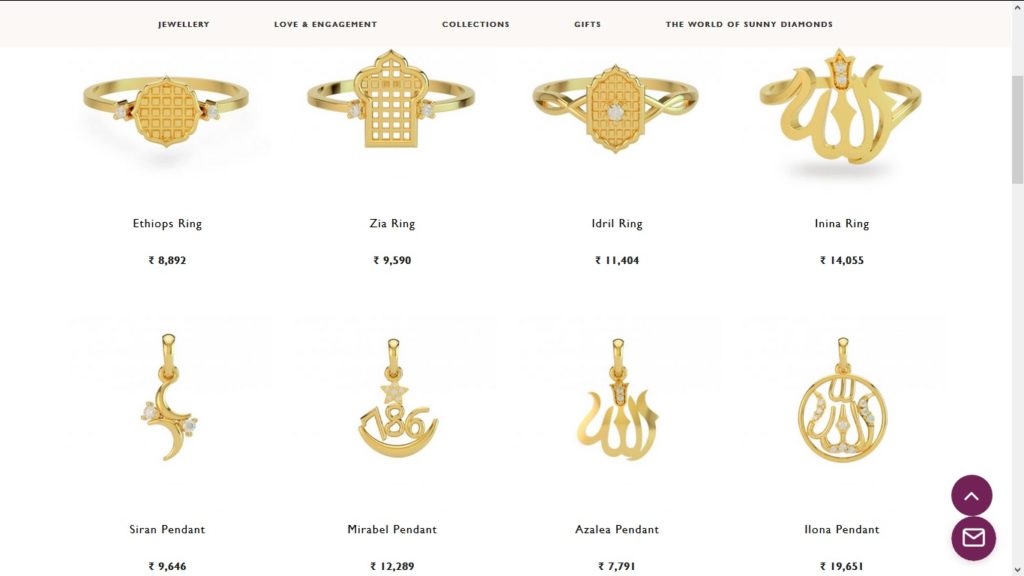 Here is a guide that will help you find the best religious jewelry and accessories.
Religious Jewelry Options by Faith
Every religion has jewelry to inspire those who have faith in God. Whether you are a practicing member of a specific religion or want to gift religious jewelry to someone practicing different faith, you have several options to choose from.
Christian Jewelry
For Christians, religious jewelry is a special reminder of their faith. The religious jewelry is gifted on critical religious events and also during First Communion. There are several popular jewelry items like guardian angel pins and pendants, rosaries, cross necklaces, and many more. When it comes to choosing Christian jewelry, you get lots of style options.
For example, you have a wide range of options in crosses like Sherlyn cross, Rosy Cross, Selen cross, Sherin cross, and Allen cross. You can also buy other types of religious jewelry like crucifixes, angel jewelry, rosaries, chaplets, religious medals, and coin pendants.
Hindu Jewelry
For Hindus, religious jewelry and accessories options abound. There are religious jewelry items for every budget, including a variety of Om pendants like Bhavya Om, Karthika Om, jewelry featuring Ganesh and Shiva, and much more. The marriage ceremony of Hindu faith is never complete without religious jewelry like a diamond thali.
Most Hindu jewelry items don't incorporate precious metals, but the ones cast in gold and decorated with diamonds have a unique charm.  You can find many types of Hindu jewelry and accessories made of precious metals and some feature gemstones and diamonds which have spiritual importance.
Muslim Jewelry
The religious jewelry and accessories options for Muslims are endless. There are star and crescent charms, Arabic faith message pendants, Mirabel pendant, Azalea pendant, illona pendant, and many more.
You can buy pendants with "Allah" in Arabic calligraphy, and you can also get charms featuring the "throne verse" or the Ayat al Kursi. There are several pieces of Muslim religious jewelry pieces that are simple yet elegant. A large number of Muslim sacred jewelry pieces are crafted in gold with meaningful motifs imprinted on the pieces.
Jewish Jewelry
Jewish religious jewelry also comes in various forms, like pendants and rings. From Hamsa necklaces, Star of David to Kabbalah pendants, many inspirational and gorgeous pieces make a beautiful statement of faith. Jewish people have hundreds of options in religious jewelry made of gold, diamonds, and other precious metals. You can also get jewelry pieces to celebrate special religious occasions.
No matter what your style preference or faith is, there are lots of beautiful religious pendants and other religious jewelry you may choose. This guide will help you select the best religious jewelry and accessories that will delight the person receiving it and also reinforce his/her faith.