Everything You Need To Know About CBD Oil
As more and more countries in the world are legalizing marijuana, a product known as CBD has found its way to the top. For those who have just entered the world of CBD, let me explain the basics. A cannabis plant can be divided into two cannabinoids; CBD and THC. Where THC is the cannabinoid that is attributed to its mind-altering and intoxicating effects, CBD is the complete opposite, a non-psychoactive compound that doesn't have any intoxicating properties. So, unlike THC, CBD doesn't make a person "high." The CBD, which is extracted from the cannabis plant, is then mixed with inert carrier oils like coconut, hemp seed, etc. Apart from that, CBD is also sold as capsules, gummies, under-tongue sprays, and tinctures.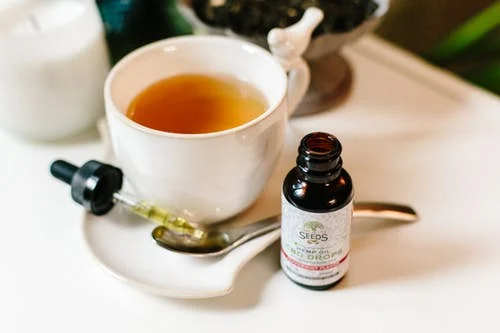 Health Benefits of CBD Oil
CBD oil is touted by many people as it is believed to treat pain, reduce anxiety, and stimulate appetite just like marijuana does without the "high" attributed to it. However, the benefits attributed to CBD are greatly dependent on the purity of your CBD oil. Before buying any kind of CBD product, you need to make sure that you look at the CBD contents so that you are getting your money's worth. Here are a few claims that the proponents of CBD make about it.
● Treating Anxiety and Depression
CBD oil has shown great promise when used on patients with anxiety problems. CBD is thought to influence the glycine receptors in the body that regulate the serotonin in the body. Problems like anxiety and depression are treated with pharmaceutical drugs, which often have a lot of side effects on the body. So, CBD is the perfect replacement for these drugs.
● Can Relieve Pain
Another benefit of CBD oil is that because it interacts with the opioid receptors in the body that regulate pain, it can also be used to relieve pain in the body. CBD oil is very helpful in treating conditions such as arthritis and multiple sclerosis.
● May Reduce Acne
The users of CBD oil claim that due to its anti-inflammatory properties, CBD is a very magical product for reducing skin related problems. CBD oil has the ability to reduce sebum production and prevents the production of acne agents like cytokines.
● Beneficial for Heart Health
Most of the heart-related diseases are attributed because of high blood pressure and blood circulation problems. CBD users who have heart problems claim that CBD is able to help calm their nerves and reduce high blood pressure.
What to Look For in CBD Oil
Once you have made the decision to buy CBD oil, the first thing that you should look for in your product is if it has actual CBD present in it or not. Always remember that hemp seeds, hemp seed oil, or cannabis Sativa seed oil are different from CBD oil. The main ingredient you should be looking for is the carrier oil such as grapeseed oil, olive oil, MCT oil, coconut oil, etc. Make sure that you are not allergic to any of these ingredients. CBD oil can be divided into full-spectrum, broad-spectrum, and CBD isolate, each having different ingredients. Full-spectrum contains THC below 0.3%, broad-spectrum contains no CBD, and CBD isolates are the purest form of the compound. So, before you buy your product, make sure it meets your needs.