Buying a Wedding Ring: How to Ensure you make the Right Decision
We all know how stressful it can be to plan a wedding, so if you are currently planning your big day then we're sure there must be a million things that you are thinking of at any one moment! The main thing to remember is to try to make sure that you are as organised as possible, so that you don't forget any important little details. One of the most important things that you will be faced with organising is looking for the perfect wedding ring. This can be quite stressful for many people as you will have to make sure that the ring you choose is something that you will love as it will be on your finger every day, for the rest of your life! You may also want a particular style or you may want matching designs with your partner, so you need to make sure that choosing your wedding ring is done early in the planning process.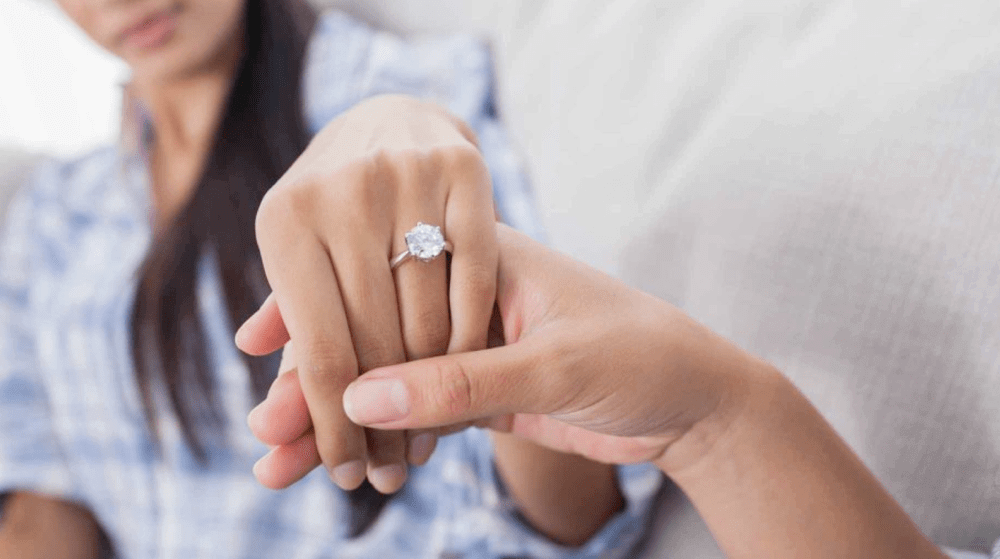 Budget
As with most aspects of wedding planning, when you are thinking about buying your rings, the most important thing to consider is what your budget is going to be. This is crucial as it will allow you to see how much money you have and what price range you can look at. Some people may be able to spend more on a wedding ring, whereas someone else may only have a minimal amount. It will just help you with where you start looking for inspiration.
Material
Once you have sorted your finances and you know what the budget is that you have to spend on your ring, you then need to think about what sort of ring you would like and also what material you'd like this to be made from. Some women may want to have their wedding ring made from the same material as their engagement ring, or perhaps something that compliments it or you could choose to have matching materials with your partner.
There are a few different types of material you can choose from, platinum is generally the most popular choice of metal for people to choose, however this does tend to be more expensive than other metals. White gold is a close second favourite with many people, or you could choose to have plain gold or silver.
If your budget is a lot tighter, some men sometimes choose to have a non-precious metal such as titanium, finished to a high standard, which can be a lot cheaper than choosing the same metal as your partner.
Design
The design of your wedding ring is an important thing to think especially for the women who will want their wedding ring to sit alongside their engagement ring. If their engagement ring has a prominent shape then you will need to make sure that the wedding ring will fit alongside it comfortably.
If there aren't any designs you like, and your budget allows it, you could look at designing your own wedding ring yourself. This would make it more personal to you both as a couple and also be something that you can treasure for years to come.
Wishbone rings are a good option for many brides as it allows space for an engagement ring, and is perfect if your engagement ring has a large stone in it.
Diamonds / Stones
There are different choices when it comes to choosing which diamond to have in your wedding ring, if that is what you would like. Some people don't have diamonds and opt for just a plain wedding ring; again this will be down to personal choice and budget. If you are thinking about having a diamond or a precious stone in your ring then you need to make sure you choose a high quality stone, this will ensure that it stays bright and doesn't dull quickly.
Sizing
When you are looking at your wedding rings, it's really important that you get the sizing correct. For women this is slightly easier as it would just be the same size as your engagement ring. For men, it can be slightly harder, but all jewellers will be able to help you measure your size to make sure you get the correct sized ring. You can usually find many guides online as well that you can download and measure your own ring size.
Get organised and order early
Once you have decided on what wedding rings you would like to order it is a good idea to make sure that you order them early as some can take longer to make than others, especially if you are having something made bespoke. The general time frame is around three months before the wedding, although with things at the moment and lockdowns etc, you may want to give yourself a bit more time to ensure that the rings arrive in plenty of time for your big day.