Considering Cosmetic Surgery? 9 Questions to Ask Your Surgeon
When you start searching for the best cosmetic surgeon to carry out the procedure you want, checking that the doctor has the relevant certifications and hospital access is a no-brainer. Perhaps the best way to find the right surgeon is via recommendation from someone who's used their services. But when the time comes for your consultation, what are the key questions to ask?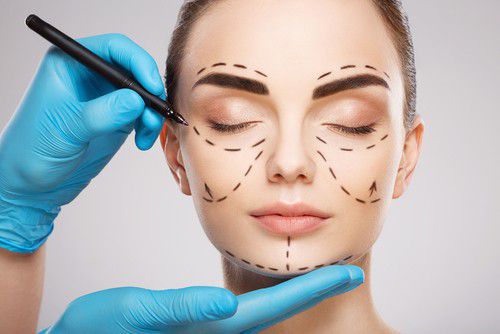 Is the procedure appropriate for me?
Your cosmetic surgeon will understand the options available which can achieve the results you want and the pros and cons of each. For example, is a facelift required, or could botox be an effective alternative? "I use my knowledge and experience to guide my patients, and help them choose the best option to achieve their goal," says Dr. Brandon Ball, Alberta-based cosmetic surgeon "New techniques are always being developed".
How often have you carried out this procedure?
It's reassuring to know that your provider has extensive experience of a particular procedure. They'll have had the opportunity to assess their results and refine their techniques. Asking to see before and after photos of their previous patients will also give you a better idea of what to expect.
What's the total cost breakdown?
Cosmetic surgeries are typically not covered by insurance, and they can be expensive. Avoid hidden 'extras' or surprises, by asking for a full breakdown. It's important to understand the cost implications of any complications, so you can have a clear idea of the budget you may need.
What's the timeline?
How many appointments are needed both before and after the operation? Blood tests, imaging, and post-op checks will all be needed, so be realistic about how much time you'll need to free up, as well as the total timeline.
Where will this procedure be performed?
It's essential to be sure that the facility where the procedure is performed meets high standards. Check whether it has been evaluated for safety by Accreditation Canada or equivalent.
Will I need anesthesia?
If yes, ensure that there's a board-certified anesthesiologist or certified registered nurse anesthetist on hand. Get their name so you can check their credentials.
What happens if serious complications arise?
As even the most expert surgeons sometimes have to deal with the unexpected, knowing what would happen can provide reassurance.
What's the downtime?
While some minimally invasive procedures only take a couple of hours, most surgeries will need at least a few days to recuperate. Ask the doctor to explain the recovery period including what you can and can't do, as well as how long any pain or visible bruising is likely to last.
How long before I see results?
The healing process varies from patient to patient, but your surgeon can provide a general idea of when you'll see the full benefits of your procedure. Understanding this from the beginning will help you manage your expectations while you wait to see the results.
 How your surgeon responds to your questions should help you to feel comfortable with him or her, the chosen procedure, and the facilities. When you feel confident that you'll be receiving the best care, you'll be able to book your procedure, and get ready to enjoy the changes you'll soon be seeing!