Home-Based Business Ideas to Help You Make Some Extra Cash
Being your own boss and working from home certainly sounds appealing. However, not everyone can leave their job to pursue a new dream. It takes time and money to start up a successful business. This is why it can be beneficial to try something on the side first.
In this article, we are going to list some different home-based business ideas that might help you make some extra cash.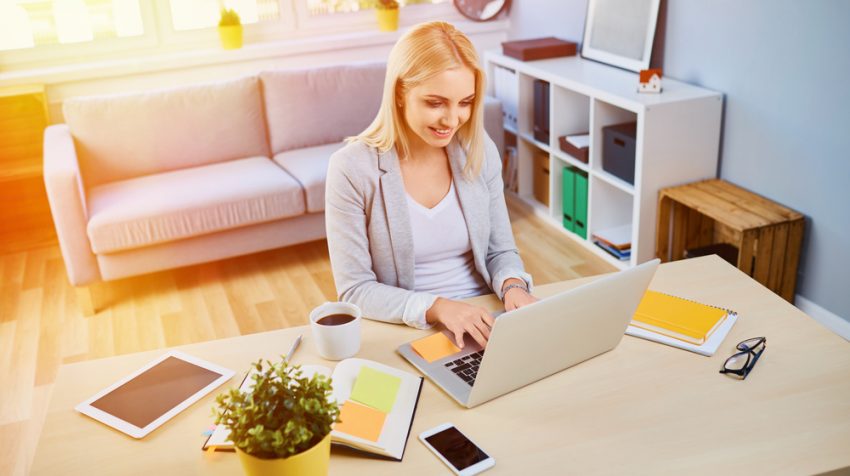 Sound interesting? Then keep on reading!
Clothing Flipper
Did you know that you can flip clothes for a significant profit? Clothes flipping is an easy way to make extra cash and, if done well, could earn you a sizeable income. Browse eBay, Facebook marketplace and head to the local op stores to see what you can find. You just need to have a keen eye.
Alongside flipping clothing, you might also try printing some of your own designs on custom t-shirts, using a company like Meowprint.sg. There is a wide range of different options available, all with various price points to suit your budget.
Furniture Flipper
If you're not a fan of clothing, another excellent business idea is to flip and resell furniture instead. While it will require a little bit more work, it can also make you quite a bit of money. Keep your eyes peeled for furniture that's being thrown out, or look at your local thrift shop. You can find some great tips to help you get started here.
Freelance Writer
Without a doubt, freelance writing is one of the most popular side-hustles for people to start from home. This is because there are many different types of writing, and you can take on as little or as much work as you want. A few areas you might want to look into include:
Web content
Copywriting
Journalism
E-Books
Case Studies
Alongside working for other people, you might also think about setting up your own online blog. This opens up a whole different way to make money through advertising and affiliate links.
Dog Walker
One great business that anyone can start-up to make extra cash is to become a dog walker. All you need to do to get started is create some social accounts and place up some advertisements around town. While it can take a little while to build up a client base, once you get some good reviews, you'll be on your way to success. If you want to take things one step further, you might even look into pet sitting as well.
Personal Trainer
Do you enjoy teaching others? Why not consider becoming a virtual personal trainer? You can utilize the app for personal trainers, run classes from the comfort of your home, and make a decent income. It doesn't just have to be exercise either. If you have a skill or talent, you can make extra cash teaching others. From language classes to music. There are always people wanting to learn your expertise.
Home Baker
If you love cooking, you could use your passion to start a side business too. By becoming a home baker, you can sell your goods locally to make a second income. From cookies and small treats to full-size cakes for birthday parties, the choice is up to you. If you really enjoy it, you might even set up a market stall on weekends or invest in a coffee cart.
Party Planner
One unique home-based business that you might want to try out if you enjoy organizing is to become a party planner. This doesn't just have to be for your local town either. You can book venues and entertainment all from your own home. However, you do want to have a little bit of experience in the field first. That way, you have a great list of contacts ready and prepared. Want to choose a niche? Wedding planning might suit your interests too.
Mystery Shopper
Finally, last on the list, another interesting idea you might want to try out is mystery shopping. While you actually have to leave your house for this, it's pretty simple, and you complete everything on your phone.
Basically, you attend a store as an "undercover customer" and review certain aspects according to the given task. It might be about customer service, the store layout, or a specific item. If you're lucky, you may even get money to spend. And that's it! These were some different home-based businesses that can earn you some extra cash. What do you think? Are there any you would try out?