Popular Trends in Women's Cherokee Scrubs
Scrubs, with an elegant top and pants, are the unanimously accepted uniform for nurses. Some hospitals have uniform regulations in terms of colors, cuts, prints, and fits.
However, in the majority of the healthcare institutions, nurses wear scrubs as per their personal choices. It gives liberty to the nurses to have a style quotient. A nurse can wear sturdy scrubs as a precaution for their daily routine, concurrently making a unique fashion statement.
The women's Cherokee scrubs give nurses a wide variety of options to choose from, that complement their personalities. These options are in line with the latest trends and suit those who love fashion.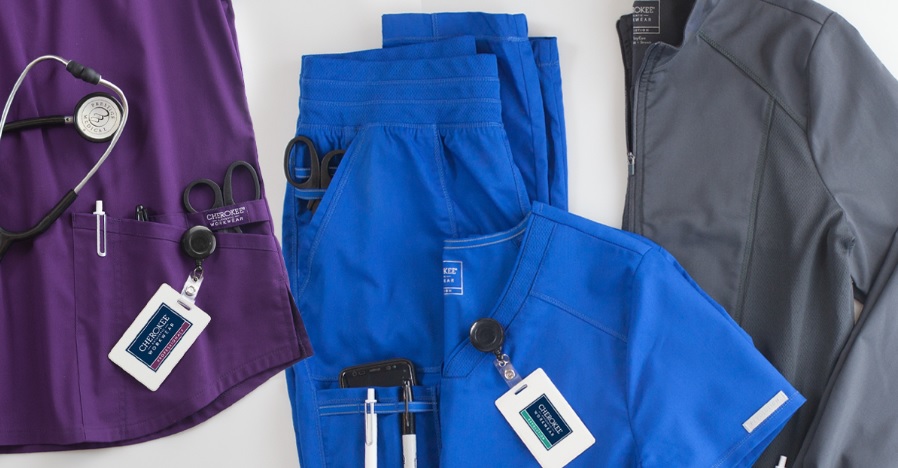 Below are some of the popular trends in women's scrubs that this brand offers:
Cheerful Prints
Fun cartoons and colorful prints allure younger patients. These scrubs have a positive effect on them. Wearing fun prints subdues ambiguity, apprehensions, and allows the patients to be less reluctant to treatment.
Attractive Colors
Cherokee scrubs offer a palate of colors, to suit one's preference. The most common colors are blue and green. If given an option to choose the color of your scrubs, make a wise choice.
For instance, dark colors like navy blue suit plus-size people. However, light colors can give a perception of one looking bigger. Colors have an impact on patients' mood, just like pleasant prints. Try to alter the tints and hues of the uniform scrubs according to the seasons.
Durable Fiber
A healthcare professional's routine includes many hardships, such as carrying patients and moving them around. Natural fiber, like those that Cherokee work wear scrubs are made of, is comfortable, permits free movement, and prevents bad odor from arising due to sweat.
Further, these scrubs with natural fiber are easy to wash, making them perfect for medical practitioners.
Reversible Scrubs
Many times, nurses work double shifts and get no time to change their uniforms. Reversible scrubs come in handy in such situations and are one of the popular trends. Medical professionals can go with these scrubs, that act as an instant fix, without compromising on the hygiene and style.
Pockets and Drawstrings
The deep pockets and drawstrings are quite a hit, especially among female nurses. Pockets are perfect for carrying small tools, notes, pens, phones, and even power bars. Drawstrings on pants are more practical when compared to the gartered waistbands. The reason is that drawstrings can stretch to any waist size, while a gartered waistband can fit only a particular one.
Neckline Variations
Women's Cherokee scrubs are available in different styles of necklines. The V-cut and empire cut lines are few of the popular neckline trends, suiting all body types. However, pregnant nurses prefer the flared empire cut. The other classic alternative is the round neck scrubs. Further, for those whose employers are fine with the style aspect, a mock wrap is an excellent option.
Apart from the above mentioned popular evolving scrubs trends, you can also experiment with the top fits and lengths, side slits, and embroidery. Go for the scrubs that you find comfortable, and that matches your style statement.