Shocking Ways The Wrong Makeup Products Can Affect Your Skin Health
When we purchase makeup products, we tend to focus on finding suitable color palettes to suit our skin tone or the best brow products to achieve perfectly on-fleek brows. However, these aren't the only factors we should consider, even though they are pretty crucial to creating trending makeup looks.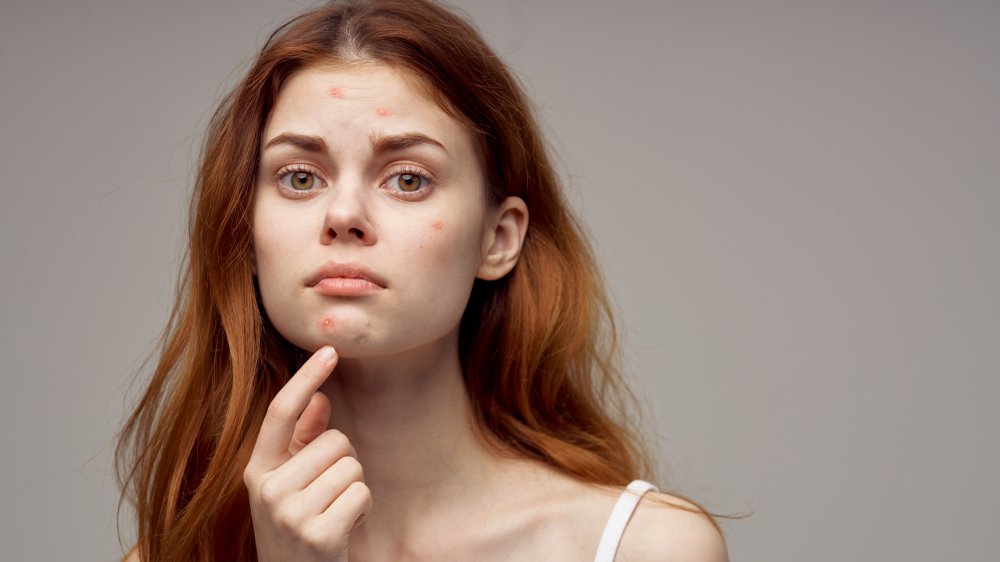 Instead of only focusing on color selections, longevity, and other general factors, we should be focused on factors such as ingredient content, the cruelty-free factor, and others that will ensure our choice of cosmetic products isn't harming our skin's health. And if you aren't entirely sure just how harmful the wrong makeup products can be, we have listed the most shocking impacts that certain products can have on the health of your skin.
Acne Breakouts
If you aren't using the proper foundation, contouring, and finishing powder products for your skin type, there's a good chance that you are struggling to clear your skin of acne breakouts. Individuals with oily skin should opt for oil-free products. At the same time, individuals with dry skin will need products that offer extra moisture. SPF protection is another essential factor to look for in foundation products to prevent skin damage caused by the sun. However, acne itself can leave stubborn scaring that will leave you in the loop of feeling as though you need to wear foundation daily. So, consider products formulated with skin protection in mind, such as the range available from HALEY'S Beauty.
Skin Irritation Caused By Parabens
Parabens are just one of many harmful ingredients found in countless cosmetic products. And this specific harmful ingredient is known to cause skin irritation. Although it doesn't stop there, parabens are also responsible for causing premature signs of aging, allergic reactions, and other concerns for skin health. So before purchasing a cosmetic product, be sure to check that it does not contain parabens.
Clogged Pores From Heavy Foundations
Clogged pores are a burden that most makeup wearers endure, and this negative impact also affects our confidence. The perfect solution is to opt for foundation and facial cosmetic products that are breathable and lightweight. In addition, proper cleansing of the face is the best way to avoid this unfortunate occurrence. If left for too long, clogged pores will result in acne breakouts.
Skin Discoloration From Harmful Chemicals
Many makeup products contain harmful chemical ingredients such as sodium lauryl sulfate, other sulfates, parabens, and numerous others. More often than not, these chemical ingredients are used as preservatives and thickening agents. However, the impact they can have on your skin can take years to reverse naturally. Skin discoloration and dark marks are the most notable impact of harmful chemical ingredients. The best solution is to opt for brands that use natural ingredients, as they won't hurt the health of your skin.
Choosing the right cosmetic products can be as tricky as reading through each ingredient and researching its potential impacts or as straightforward and effortless as finding brands that offer cruelty-free natural products that won't harm the health of your skin.